What started off as thrift shops to endorse second-hand goods have now become means of selling export rejects against aestheticised backgrounds. The "donation drives" by fast-fashion brands are a farce. Your old clothes are not being recycled – 90 per cent are trashed or burnt.
While window-shopping shortly before the first lockdown was declared in March 2020, my mother and I found ourselves in a kitschy-looking, borderline dilapidated bungalow in Mumbai's Andheri where clothes were hanging by racks, funky shoes were lined up on a table, and a pile of ragtag bags were dumped on one side. Walking through this store, which advertised itself as a thrift shop, I noticed popular fast-fashion brands that were being sold at half rates whereas some were just marginally lesser than their MRP. There was an entire collection dedicated to the higher priced garments ("high fashion") ranging north of ₹1000. Was I missing something?
Thrift stores or flea markets are, at their core, small, privately owned businesses where one can buy previously owned and/or used clothes, shoes, jewellery, utensils, what have you. These second-hand goods are generally sold at throwaway rates and are (most often) in reusable conditions. The primary, and also the most important, reason to patronise thrift stores is this: it helps reduce the carbon footprint that the fashion industry has on our planet. By reusing clothes, either by upcycling or by reselling, this objective has been largely successful. Current trends already dictate that clothing waste will amount to 150 million tonnes on landfills by 2050. Thrifting helps us reduce this burden and shop without feeling guilty.
This phenomenon of thrifting, however, is not a new one. In the US, not-for-profit organisations such as Goodwill and The Salvation Army have been around for over a century. They crowd-source their goods which are then sold to consumers at slashed prices; the profits garnered from this are donated to charitable organisations. In India, on the other hand, this is a relatively new phenomenon popularised by social media, lapped up by woke millennials and Gen-Z.
By offering discounts, thrifting is encouraging you to buy more.
Prior to the coronavirus pandemic, in cities like Mumbai and Delhi, entire festivals such as The Lil Flea were curated around "conscious shopping". The introduction of Instagram stores have made access easier for those taking to sustainable living. These thrift stores are most often prefixed or suffixed with words such as "thrifty", "friendly", or "nifty" but are they really so?
The original intention behind thrift shopping was a noble one but let's not forget that it is a business at the end of the day that prompts profits. By offering discounts, it's encouraging you to buy more. And this inability to put a stop to your personal consumption is where the problem lies. Sustainable living might have democratised fashion and eased the access to haute couture to an extent, but it has also promoted hoarding. I found myself buying things that I had no real need or space for simply because I could afford it, forgetting all about carbon footprints.
Was I even conscious about what I was purchasing? It makes little sense to shop for second-hand clothes that are not organic or use natural materials. Synthetic clothing will discharge microplastic every time you wash it; it doesn't matter if it's labelled "vintage" or brought from a thrift shop. Similarly, polyester releases the equivalent of nearly 17 kg carbon dioxide into the atmosphere as compared to a cotton T-shirt, which might release the equivalent of over 2kg carbon dioxide, according to research by scientists at the Chalmers Institute of Technology in Gothenburg, Sweden.
Like shoppers, stores too have strayed away from their original intention. What started off as "flea markets" have now become means of selling export rejects against aestheticised backgrounds with slightly marked-up rates. Large fashion conglomerates such as H&M, Zara, and Marks & Spencer didn't take long to hop on to this bandwagon. Noticing the shift in fashion consumption, H&M started incentivising its customers by offering them 15 per cent off per bag of donation towards their "Conscious" initiative. Similarly, Marks & Spencer offers its customers ₹600 off on every purchase above ₹3000 toward their donation. These sustainable initiatives are farcical at best. Research has proven that 90 per cent of these donated clothes are trashed or burnt. At the end of the day, as all profit-mongering institutions do, these companies are profiteering from the concept of sustainability while not actually doing anything about it.
Was I even conscious about what I was purchasing?
As a community, we are all working toward reducing the ecological impact that our daily wear has on the planet. But for most stores, the idea remains to sell; everything else is secondary. Brands around the world release new collections on a weekly basis in order to keep their customer base engaged. Their PR initiatives are literally geared toward getting you to shop more. What they promote as durable fashion in the form of polyester is in reality responsible for the usage of 70 billion barrels of oil just to create the fabric. This entire ecosystem of the fashion industry prompts the question, can fashion and sustainable living truly co-exist?
I consider myself a regular fashion enthusiast – if I like something, I buy it. "Sustainable" brands furthered this passion for shopping by promising me that what I buy would not only be kind to the environment in the production process but also last long thus dismissing the need to shop frequently. For the longest time, I bought into this fib. Not anymore. Now, every time that I wish to buy something, I give myself a three day cooling period to truly make up my mind. My momentary dopamine hit should not come at the cost of a planet that I'm eventually going to leave behind.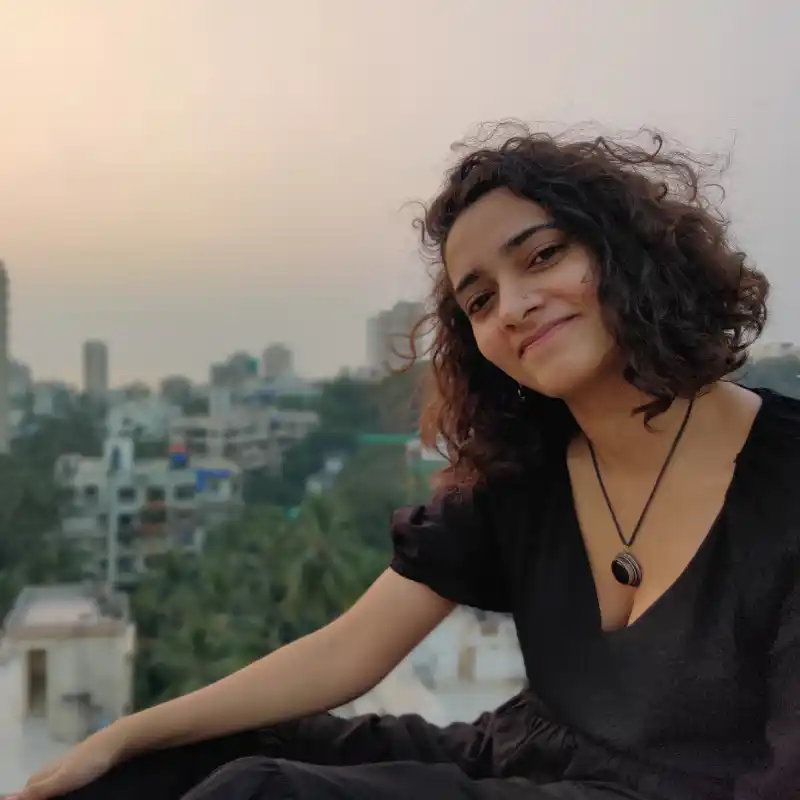 Sahej Marwah likes to have a finger in every bowl. She spends her time baking, writing, editing, podcasting, and pampering her cat. It's safe to say that she is now running out of fingers and is open to donations.