Throughout the day, unverified pictures and videos of locust swarms in Mumbai did the rounds of social media. Mumbaikars were asked to shut their doors and windows, because the locusts had apparently been spotted near Lower Parel, Juhu, Bandra, and Colaba.
Five months in, and the year 2020 has quite likely left a deep and lasting impression on Indians. And not in a good way. For Mumbai, the country's financial hub which is worst-hit by Covid-19, swarms of locusts are expected to land in the city.
Social media has been abuzz since Thursday afternoon (May 28, 2020) as WhatsApp messages claiming locust-sightings in certain parts of the city have milled around. Although Mumbaikars have already reached out to authorities and journalists for the same, there was no official confirmation on large sightings earlier in the day.
After videos of pests that looked like locusts surfaced on WhatsApp groups, frantic Mumbaikars started calling authorities and journalists to confirm if locusts had landed in Mumbai.This video was shot by a Mumbai resident.#LocustAttack #Locusts #MumbaiNews pic.twitter.com/lDbF4atAEO

— Mid Day (@mid_day) May 28, 2020
However, the Mumbai air traffic control has been alerted to keep an eye out for their presence as a big swarm could possibly impact flight operations with the airport having resumed domestic flights only this Monday. "Currently, we don't find any such visible group of locusts in our area," Rajeev Mehta, general manager of Mumbai air traffic control, informed the Times of India. "In case there is anything, we will take caution," he added.
The unverified images and clips continued to spur on many doubts throughout the day since a swarm of locusts was spotted in Bhandara, which is around 900 kms from the city, close to 5.30 am on Thursday. Messages asking Mumbaikars to keep their doors and windows shut at all times based on "information" of sighting the insect said to "near Lower Parel" soon made the rounds.
Hey guys, #locust have reached #Mumbai #Maharastra My aunt, staying in Kolaba sent me this video 😳
Please shut your windows too… 🤷‍♀️ If they are not letting you go out, you don't let them come in too 😂🤣😂🤣 #Locustsattack pic.twitter.com/vjbLud8x7C

— Neetu Chandra Srivastava (@Neetu_Chandra) May 28, 2020
One video, claimed to be shot in Colaba, took on a life of its own. Users sent it along with captions that their "friend's friend" had shot it in Juhu, in Sewri, in Bandra, and in Versova, suburbs that are fairly far apart.
Juhu Worli pic.twitter.com/9nlE4TN5m3

— abhinit khanna (@abhinitk) May 28, 2020
Nagur-based Dr Anil Kohle, professor of Entomology at the College of Agriculture, confirmed that the pictures sent to him by the mid-day did appear to be locusts, although he expressed uncertainty about the video taken from the highrise of Eastern Express Highway. According to Dr Kohle these locusts might have entered the city from Gujarat.
The locusts have landed! Welcome to Mumbai, locustji. Feel free to mingle with our political pests… pic.twitter.com/cr0OIvY8Zm

— Shobhaa De (@DeShobhaa) May 28, 2020
Finally putting a rest to everyone's understandable fear yet unverified claims, Rajan Naringrekar, a BMC Insecticide Officer confirmed on Thursday evening that no locust swarms had been sighted in the city. Stating that the circulating images were fake, Mumbai Mirror pointed out that "with southwest monsoon winds blowing" Mumbai is highly unlikely to face the wrath of the locusts.
BMC Insecticide Officer Rajan Naringrekar has confirmed that no locust swarms were sighted in Mumbai. Photos/videos of locusts circulated claiming to be from Juhu, Vikhroli & Goregaon are fake. With southwest monsoon winds blowing, it unlikely that locusts will come to Mumbai. pic.twitter.com/aP33y1nZUY

— Mumbai Mirror (@MumbaiMirror) May 28, 2020
While locusts are said to have invaded the eastern parts of Maharashtra, KL Gurjar, deputy director of Locust Warning Organisation has stated that the swarm would not be making its way to the city. However, the department has constantly been monitoring its movements.
BMC has confirmed that it hasn't received any warning from Centre or the state about locusts heading to Mumbai.https://t.co/GAcgTlzd20

— Hindustan Times (@htTweets) May 28, 2020
Amid the ongoing Covid-19-induced lockdown, India is said to be facing the worst locust attack in 27 years. Massive swarms were spotted at central and western parts of the country, having caused a great deal of agricultural destruction and loss. At present, Rajasthan, which is the worst locust-hit state, is bracing itself for a "second wave" as 22 of its districts stay affected.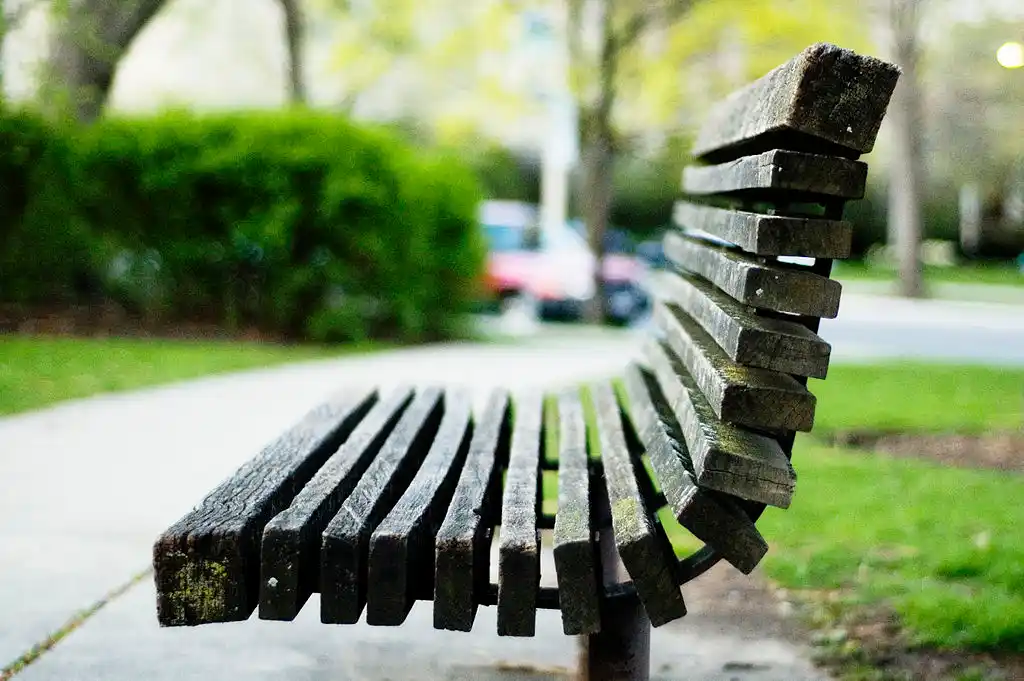 The Arré bench delivers stories that mattress. It hasn't achieved much sofar. But it's getting bedder.