After their wedding on November 18, instead of heading to some exotic beach, Anudeep Hegde and his wife Minusha Kancha from Karnataka rolled up their sleeves to clean up the one next door to their home.
While most newlyweds plan an extravagant honeymoon after their wedding, a couple in Karnataka decided to forgo the Instagram-worthy views for a more selfless pursuit instead. Instead of heading to some exotic beach, Anudeep Hegde and his wife Minusha Kancha rolled up their sleeves to clean up the one next door to their home.
After their wedding on November 18, Hegde and Kancha had been planning their honeymoon. Spending time at Hegde's hometown of Baindur, Karnataka, the couple often visited Someshwara beach, around three kilometres from his house. Their daily visits to the beach made them realise that people treated the space like a dumping ground. Alcohol bottles, slippers, and other waste objects were carelessly strewn across the beach. The sight prompted the pair to take matters into their own hands.
"We were considering Lakshadweep or Himachal Pradesh… but the pandemic and risks of long-distance travel at this time had made us wary. All this while, we had also been noticing that the beach where I often came while growing up had transformed for the worse. There was so much waste – mostly chappals, alcohol bottles and medicine bottles – littering the shore. I just spontaneously suggested to Minusha that we do a clean up till we are here. And she agreed without hesitation," Hegde, a digital marketing professional, told TNM.
The 31-year-old had taken part in beach cleanups previously and is passionate about marine conservation. With his wife on board with the idea, the duo wasted no time and purchased two pairs of gloves, large garbage bags, and set to work. Between November 27 and December 5, the couple reportedly disposed of over 600 kilograms of waste from the shore.
Meet the Karnataka newlyweds who cleared hundreds of kilos of waste from a beach. Kudos to Anudeep and Minusha https://t.co/ZOp3Rq8ucy

— Dhanya Rajendran (@dhanyarajendran) December 7, 2020
"Can two persons make a difference?" Anudeep tweeted along with a progress video of the beach clean up.
Can two person make a difference? Got married two weeks back & with my wife have decided to clean up this beach before we celebrate honeymoon. 40% have been cleared . Few more days to go. A much satisfying experience so far. #saveourfuture@thebetterindia @timesofindia pic.twitter.com/lo1ZJS3Oin

— Anudeep Hegde (@anu_hegde16) December 1, 2020
The answer is, "Yes!"
By December 4, the couple was joined by a group of youngsters who lent a helping hand.
With more people joining Hegde and Kancha, 80 per cent of the beach has been cleaned up to date. The garbage collected is being taken away by local panchayat workers. Hegde described this unexpected and unplanned endeavour as a "mass movement".
Now that the initiative has gained attention, the husband-wife duo plans to capitalise. "We want to raise further awareness about cleanliness and marine conservation. While this is a small shore and the cleanup will be done in another week, we will perhaps collaborate and participate in other ones happening around us." Once it's safe, the couple also hopes to organise movie nights at the beach for the local fishermen and screen documentaries about marine life and conservation.
Story of the day I stumbled upon only the next day !! Anudeep and Minusha deserve bigger accolades 👏👏👏👏 https://t.co/N0ynPoYfh9

— Vijay Lokapally (@vijaylokapally) December 7, 2020
And then a little faith in humanity. #cleandecember #environment #saveouroceans https://t.co/bgB7WNPEeC

— LazyAstronaut (@LazyGaganayatri) December 1, 2020
Congratulations for your esteemed social awareness and dedication towards the environment https://t.co/6jxrnTNY67

— pviswam (@pvish49) December 7, 2020
This shaadi season, Hegde and Kancha have given us #honeymoongoals to aspire for.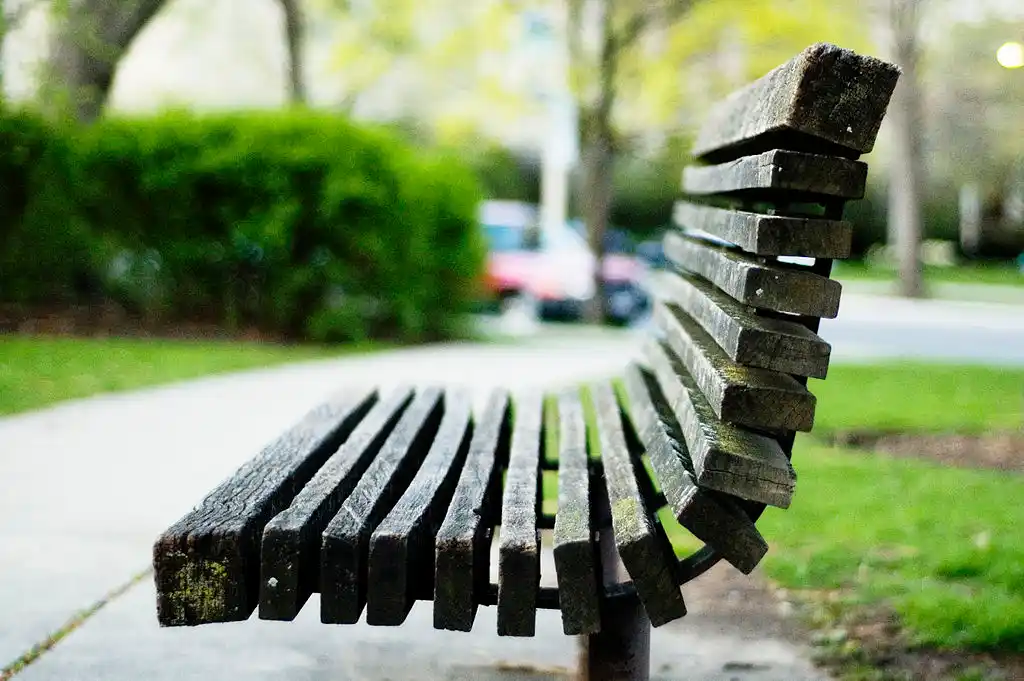 The Arré bench delivers stories that mattress. It hasn't achieved much sofar. But it's getting bedder.