Nine-year-old Licypriya Kangujam and 12-year-old Aarav Seth were "briefly detained" for protesting against air pollution in Delhi. They were let off but only after the police warned Kangujam of an arrest if she was caught protesting near Parliament House again.
Years after teenager Greta Thunberg became an international phenomenon for her impassioned pleas to save the planet from climate disaster, we finally have an answer as to what would have happened if she was born in India. One of our country's youngest climate activists Licypriya Kangujam was briefly detained by the police along with a 12-year-old on Sunday after they were caught protesting against air pollution outside the Parliament House in Delhi.
According to the nine-year-old's Twitter handle — which is managed by her guardians — the two children were detained for about 40 minutes before they were ferried away in a police van. The Delhi police also called in Central Industrial Security Force personnel to escort them, Kangujam said.
They took her somewhere but we couldn't traced her pic.twitter.com/YYQfpcElGN

— Licypriya Kangujam (@LicypriyaK) October 18, 2020
Aarav Seth, the 12-year-old boy, detained in the incident, said the police had first taken them to Parliament Street police station before dropping them off at Jantar Mantar.
Kangujam said the police let them off there with a warning and told her she would be arrested if she was caught protesting outside the Parliament House again.
I and @LicypriyaK were simply protesting on the road sides because of the inaction of our leaders on the ongoing #DelhiAirPollutionCrisis. Now they have released us at Jantar Mantar. Initially they tried to take me with @LicypriyaK to Parliament Street Police Station. pic.twitter.com/13sKYVgmt6

— AaravSeth 🌏🌏 #EarthWarrior 🌲 🌲 (@AaravSeth888) October 18, 2020
Later, the young activist conceded on Twitter that she had made a mistake by protesting at such a high security zone. "But usually I protest every week there as a routine campaign to give awareness to the people on climate change."
Instead of stopping air pollution, they're trying to stop me. pic.twitter.com/dGZtCU17k2

— Licypriya Kangujam (@LicypriyaK) October 19, 2020
Kangujam also said the detention was illegal. How can a nine-year-old be arrested or detained, she asked on Twitter, to much support.
Under what law, how a nine years old kid can be arrested or detained?

It is illegal detention.

— Licypriya Kangujam (@LicypriyaK) October 18, 2020
How insecure does a country's govt have to be be? To detain a 9 year old, engaged in a peaceful climate protest, talking about air pollution. Kids are fighting for a future we already ruined for them. And what does the administration do? Terrorise and detain children! https://t.co/N9A2ryLvnm

— Ankit.Today (@ankitv) October 19, 2020
In a completely unsurprising move, the Delhi Police reportedly detained a 9-year-old environment activist who was protesting in Vijay Chowk

Her family said she was taken in a van, and they weren't told where

When released she was told "she'll be arrested if she protests again"

— Andre Borges (@borges) October 19, 2020
Another report, meanwhile, shows exactly what the young activists were protesting. The air quality in the national capital hit an eight-month low last week, the report said, establishing that only six per cent of the city's PM 2.5 concentration could be accounted to stubble burning in neighbouring states.
It's an alarming statistic and one that needs to be taken seriously for the sake of every Indian's health. Instead, as we've seen, the administration seems to be more content with simply stifling voices fighting for a better future.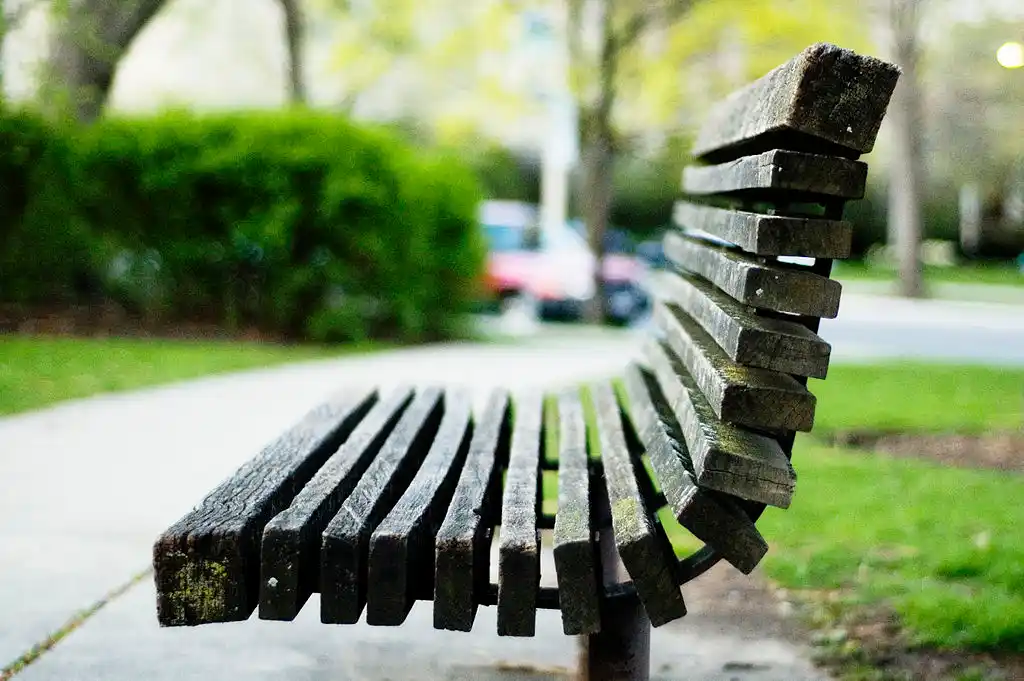 The Arré bench delivers stories that mattress. It hasn't achieved much sofar. But it's getting bedder.