Heroes like Telangana's Daripalli Ramaiah are responsible for restoring India's tree cover. The octogenarian Padma Shri awardee has planted more than 1 crore saplings in his lifetime. Ramaiah moves around wearing a board around his neck, which carries a message on the importance of saving trees.
A common refrain heard during the global coronavirus pandemic is that "Nature is healing". And indeed, thanks to the lockdowns in multiple nations across the globe and reduced human activities, there have been reductions in air pollution levels and wildlife returning to areas they had once abandoned. Some of it is nature taking its own course, some of it is heroes like Telangana's Daripalli Ramaiah. The octogenarian has made it his life's mission to restore tree cover in his state.
Daripalli Ramaiah is also known as 'The Tree Man' and has planted over 1 crore trees!
His mission is to increase the green cover and so he carries seeds where ever he goes. Whenever he sees a suitable barren spot he sows the seeds. Selfless 🙏🏼 pic.twitter.com/yv5BsZqgRb

— VVS Laxman (@VVSLaxman281) January 19, 2019
Ramaiah is also known by the names "Chetta Ramaiah" and "Vanajeevi", both of which reference his close connections to trees and the forest. For decades, Ramaiah has been on a solo mission to travel to barren patches of land to plant seeds and saplings that will one day grow into trees for future generations.
Over the years, Ramaiah has been the subject of several features by newspapers, television channels, and websites. Reports state that though he has not kept an official count, Ramaiah has planted over one crore trees in his lifetime. In 2017, his efforts were recognised by the President of India, Pranab Mukherjee, who awarded Ramaiah the Padma Shri, one of the most prestigious awards bestowed on civilians by the Indian government.
Govt of India honours 'The Tree Man' Daripalli Ramaiah with #PadmaShri for his matchless contributions to make India greener. pic.twitter.com/FRfLgzuTct

— K.S. Dhatwalia (@DG_PIB) January 25, 2017
Ramaiah cuts a distinctive figure in his village. Moving around on a two-wheeler (he began on a bicycle, but has since upgraded to a motorbike), Ramaiah carries seeds in his pockets and plants on his vehicle. He travels several kilometres in a single trip, and wherever he spots open ground, plants his seeds and saplings. He also wears a board around his neck, which carries a message on the importance of saving trees.
On #WorldEnvironmentDay, let us draw inspiration from 'The Tree Man' and Padma Shri awardee Daripalli Ramaiah.

He has made a matchless contribution to make India greener, planting more than 1 crore trees!

Aap Mein Se #KaunBanegaCrorepati, like him? pic.twitter.com/bVK7llu1wz

— PIB in Maharashtra 🇮🇳 (@PIBMumbai) June 5, 2019
The pandemic is only a temporary reprieve for the environment. Just last year, there were massive global protests for the environment, with teenage activist Greta Thunberg becoming a figurehead for the movement. Climate change and environmental degradation are real threats in 2020. But there is some hope in India's own group of activists working to combat the ill effects of climate change – people like Daripalli Ramaiah.
Saving the planet from humanity's depredations is not a one-person job. Hopefully, the more people hear about inspiring individuals like Daripalli Ramaiah, the more people will fight for the same cause.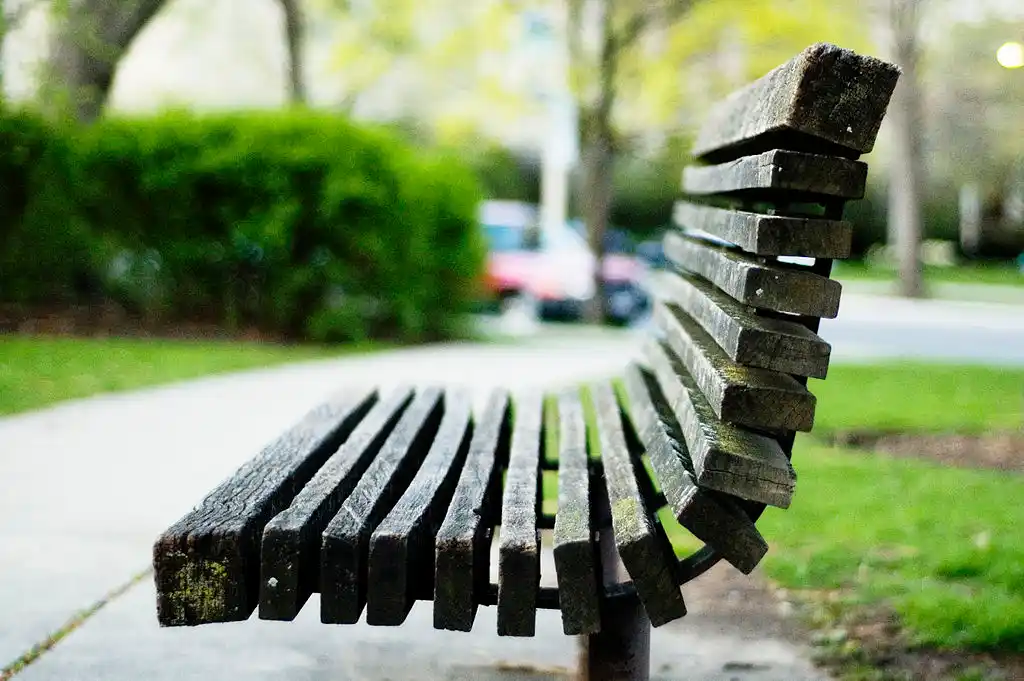 The Arré bench delivers stories that mattress. It hasn't achieved much sofar. But it's getting bedder.