The tropical storm "Nisarga", which is expected to develop into a severe cyclonic storm in the next 24 hours, will be the first cyclone to hit Mumbai in a little over a century. It couldn't have come at a worse time for the city worst affected by Covid-19, with over 40,000 cases to date.
Barely two weeks after super cyclone Amphan tore up parts of the east coast, a fresh warning was issued in the west, putting parts of Gujarat and Maharashtra on high alert.
The tropical storm "Nisarga", which is expected to develop into a severe cyclonic storm in the next 24 hours, will make landfall on Wednesday. When it does, it will be the first cyclone to hit Maharashtra's capital Mumbai in a little over a century.
The city has already seen spells of light rainfall in the last two days — a week before the monsoon typically arrives — even as it continues to grapple with the coronavirus pandemic, recording over 40,000 positive Covid-19 cases to date.
Why Mumbai is facing its first cyclone in history

Mumbai is on red alert as it braces for its first-ever cyclone in documented history — #CycloneNisarga — owing to climate change

Read: https://t.co/UwCUn62paU pic.twitter.com/CDq7wPjgZM

— The Times Of India (@timesofindia) June 2, 2020
The weather department said on Tuesday that the storm will bring with it winds as fast as 100-110 km/hr, and a storm surge as high as two metres above the astronomical tide. This, it has warned, may lead to flash floods in the low-lying areas of Mumbai, Thane and Raigad districts.
Deep Depression over Eastcentral Arabian Sea to cross north Maharashtra and south Gujarat coast between Harihareshwar and Daman, close to Alibag, Raigad tomorrow afternoon as a Severe Cyclonic Storm with a maximum wind speed of 100-110 kmph gusting to 120 kmph#NisargaCyclone pic.twitter.com/ESUJW1JCE5

— PIB in Maharashtra 🇮🇳 #MaskYourself 😷 (@PIBMumbai) June 2, 2020
Given that this is the first cyclone in a century, there have been some fears about how equipped the city is for the potential disaster. In an interview with Mumbai Mirror, a scientist at Columbia University has warned that Mumbai is not fully prepared to deal with the storm, especially due to its low-lying areas, and haphazard high-rise buildings.
1/ #CycloneNisarga is about to scrape around Mumbai on 3rd June. If that happens, it will be the first-ever cyclone in recorded history to hit the Maharashtra coast in June. Will it bring in floods too? pic.twitter.com/Tb01N5uB1g

— Roxy Mathew Koll (@rocksea) June 1, 2020
The state administration has, meanwhile, rushed to take into account the incoming cyclone, with Chief Minister Uddhav Thackeray reportedly getting on a video-conference call with Home Minister Amit Shah to take stock of the situation.
On the call, the CM was offered additional personnel from the National Disaster Response Force teams in neighbouring states, apart from the 10 teams that are already stationed in areas that are likely to be affected. Each team, according to the report, comprises 45 jawans. A 24×7 control room is also expected to operate out of Mantralaya.
There will be a total of 16 teams in Gujarat and 10 teams in Maharashtra, with 6 in Maharashtra on standby if required and two teams in Gujarat on standby: NDRF Director General SN Pradhan #NisargaCyclone https://t.co/22muuOM0FI

— ANI (@ANI) June 2, 2020
The state, reports said, has also taken measures to protect the 40,000 coronavirus infected patients in the city, including issuing special instructions to officials to devise ways to shift them to safer locations. It has also advised that strict social distancing norms be maintained at relief centres — if they are required at all.
Preparedness for #NisargaCyclone pic.twitter.com/n9G6WriWQU

— CMO Maharashtra (@CMOMaharashtra) June 2, 2020
Those living in semi-permanent structures near the coast are also being temporarily shifted out of their homes, as are slum dwellers in low-lying areas of the city. Fishermen are being warned on loudspeakers to not venture out into the sea.
With the city already having spent over two months under lockdown, it's still unclear how much more damage the cyclone is likely to cause. The best Mumbai can do for now, experts say, is sit tight, stock up, and wait it out.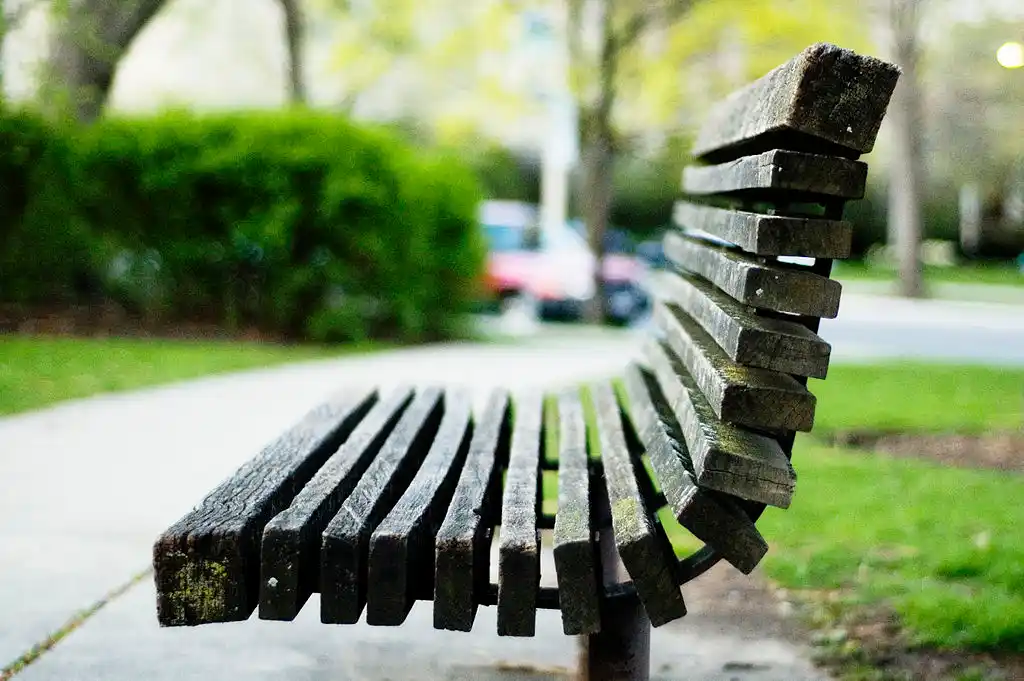 The Arré bench delivers stories that mattress. It hasn't achieved much sofar. But it's getting bedder.