Videos and images of collapsing airport hangars, uprooted trees, and submerged streets show how Cyclone Amphan wreaked havoc across Bengal, Odisha, and Bangladesh.
There's few things worse to face during an ongoing pandemic than a "super cyclone", but that's exactly what 2020 had in store for the eastern states of our country.
Cyclone Amphan made its impact on the subcontinent on Wednesday, devastating large parts of West Bengal and Odisha, as well as wreaking havoc in neighbouring Bangladesh, killing 15 people. Lakhs were evacuated in the days leading up to the storm but the damage done was catastrophic. "Sarbanash hoye galo," said Bengal CM Mamata Banerjee, saying the impact of Amphan is "worse than coronavirus". She also used the word tandav to describe the damage caused by Amphan, the most fiercest cyclone to hit the state in decades.
Hours after landfall, on Wednesday evening, Kolkata went dark, and all roads were closed to brace for impact. As reported by several social media users, nearly all connections to the outside world from the city were temporarily halted.
#Kolkata has gone dark ! Unstable internet, roads closed, no power … #Bengal facing a massive disaster… CM @MamataOfficial said that she was "shocked" to see such devastation #Amphan

— Madhuparna Das (@madhuparna_N) May 20, 2020
Several areas experienced flooding and phone and internet services were severed.
I've very old parents living alone, theyve lost electricity and water has flooded the house. Managed to speak to them for a min earlier and they were terrified. Pandemic, lockdown, and now this cyclone from hell. Every single connection -flights, phones, internet has been severed https://t.co/8KFIYYxYzg

— Pragya Tiwari (@PragyaTiwari) May 20, 2020
Author Amitav Ghosh, who managed to speak to his family over a landline, tweeted about the terror he heard in their voices.
The terror they've been through is evident in their voices. Telling them, "At least it's half over," isn't much consolation. 2/2

— Amitav Ghosh (@GhoshAmitav) May 20, 2020
Visuals from Bengal's capital show electricity lines sparking and catching fire, raising concern about those who aren't fortunate to have shelter at a time like this…
Electric outage in Phool Bagan, Kolkata caused due to the cyclone. Please pray for the ones who are not fortunate enough to have proper shelter in these challenging times. #CycloneAmphan #CycloneAmphanUpdate #AmphanSuperCyclone #Amphan pic.twitter.com/Lx2FsOyc0e

— Akshay (@TheAkshayBothra) May 20, 2020
Videos from Thursday morning show giant trees uprooted by the winds — which in some cases exceeded 200km/hr. The streets were completely submerged.
This is from my terrace this morning. Trees on both sides of the road all over. People now taking photos in horror. We haven't ever seen things like this before in Kolkata. #CycloneAmphan pic.twitter.com/IcYReBounw

— Boria Majumdar (@BoriaMajumdar) May 21, 2020
Sukea Street, north Calcutta, photograph by Satyaki Sanyal#AmphanSuperCyclone #CycloneAmphan #CycloneAmphanUpdates pic.twitter.com/2I6IS1LJJP

— Soutik Biswas (@soutikBBC) May 20, 2020
According to The Indian Express, airport hangars in Kolkata gave way, as water flooded the runway. An Air India hangar was left looking not very different from the average river.
Hearing :

– @AirIndiain 's hangars in Kolkata hit hard by #Amphan

– Assessment on of damage because of water logging. One plane looks hit.

– AI has around 6 – mostly @Airbus A319/A320 planes – there, it had flown off 3 @ATRaircraft to Ranchi before cyclone. pic.twitter.com/KExVLtYSOb

— Tarun Shukla (@shukla_tarun) May 21, 2020
The wind was so strong that parked vehicles bumped into each other and shattered windows, according to an NDTV report.
Very Very Scary and Horrible Scenes From Bengal and Kolkata 😑#AmphanSuperCyclone#Amphan #CycloneAmphan pic.twitter.com/lBCpSPHtEu

— अजय केडिया Ajay Kedia (@ajayamar7) May 20, 2020
Later, an NDRF officer, SN Pradhan, was quoted as saying that most of the damage was registered in the state of West Bengal, where the super cyclone made its landfall. "Damage in Odisha is much less. We are still surveying the affected areas," he added.
Deafening winds, and shocking videos, were also recorded in Bangladesh.
Cyclone Amphan keeps causing torrential rain and heavy winds. Here's a scene from southern Bangladesh. ⛑ Red Crescent teams @BDRCS1 there doing their best to keep people safe. pic.twitter.com/xXKYiQ4Amg

— Dante Licona (@Dante_Licona) May 20, 2020
Earlier, NASA tweeted a satellite image of the massive cyclone, which has ended up destroying thousands of homes, during strict stay-at-home orders over Covid-19.
#Amphan, the first tropical cyclone of the 2020 season in the North Indian basin, has made landfall. The powerful storm slammed ashore near the border of eastern #India and #Bangladesh, delivering substantial storm surge to coastal areas. https://t.co/FWG4IG5kwV pic.twitter.com/VxJBdD9DjM

— NASA Earth (@NASAEarth) May 20, 2020
By Thursday morning, the storm began to weaken, and is now categorised as a "depression". All eyes will now be focused on how the disaster response teams move to provide relief and rehabilitate the destroyed structures.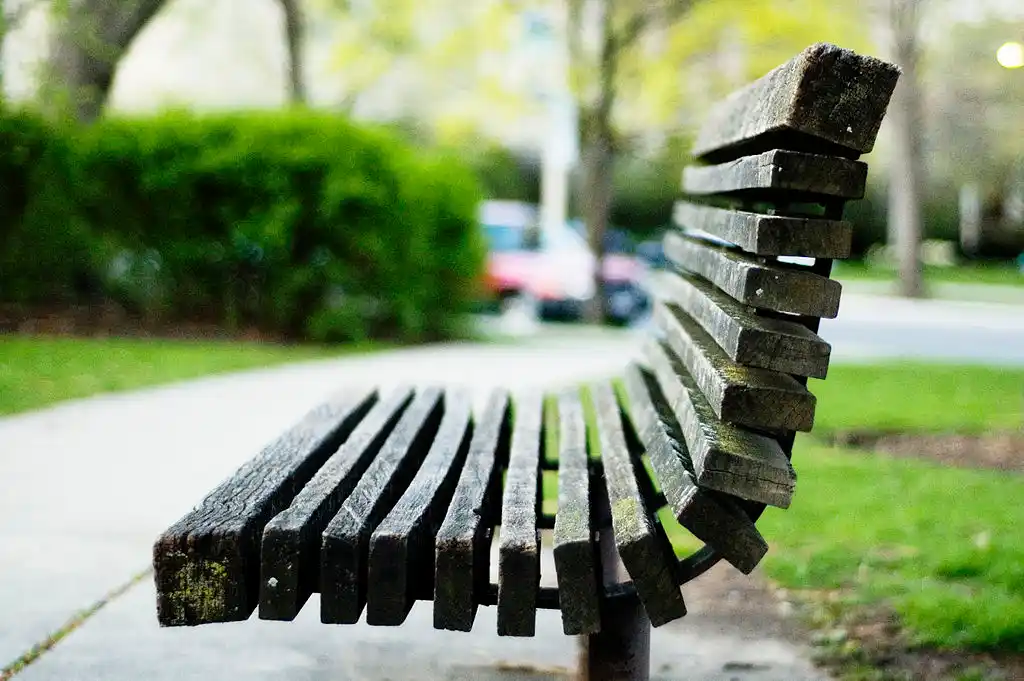 The Arré bench delivers stories that mattress. It hasn't achieved much sofar. But it's getting bedder.