The waters of Lonar Lake, which normally appear to have a dark, greenish hue, turned a bright shade of pink overnight. Experts say the changed colour could be a combination of salinity levels and the presence of algae in the water.
One of Maharashtra's oldest natural attractions, the Lonar lake in the state's Buldhana district, underwent a sudden and stunning transformation earlier this week. The waters of the lake, which normally appear to have a dark, greenish hue, turned a bright shade of pink, giving the locals and scientists who study the lake quite a surprise.
#Maharashtra's Lonar Lake Changes Colour to Baby Pink; Astounds Scientists https://t.co/IMlbLB5w2H#LonarLake

📸: (IANS) pic.twitter.com/ofLjINJPgO

— The Weather Channel India (@weatherindia) June 11, 2020
Lonar lake is a natural wonder, a relic of 50,000 years ago, being formed when a meteorite crashed into the Earth's surface and water filled the crater left behind. Apart from being a national geo-heritage monument, the lake is also one of Maharashtra's most popular tourist attractions, being located around 500 kilometres from Mumbai. However, during the nationwide lockdown, tourist activity has been halted. While some people are tempted to believe that the lack of disturbance due to tourist activity may have contributed to the lake changing colour that might not really be the case.
From Green to Pink; Lonar Crater Lake has changed its colour.#LonarLake #LonarCrater #SaltWaterLake #MaharashtraTourism pic.twitter.com/2HmvOiyr6h

— Maharashtra Tourism (@maha_tourism) June 10, 2020
While it has been surprising, it is not the first time that the lake has changed colour. A report in The Hindu states that while this phenomenon has occurred before, this time the change is more glaring and thus more noticeable. The most commonly held explanation among experts is that the water of the lake changed colour due to a combination of salinity levels and the presence of algae in the water.
Lonar lake's change of colour leaves people surprised, experts feel salinity and algae are the reasons https://t.co/CkFuFsxUmx

— Amit Paranjape (@aparanjape) June 12, 2020
Speaking to the Press Trust of India, a member of the Lonar lake conservation and development committee, Gajanan Kharat, said, "There are algae in the water body. The salinity and algae can be responsible for this change. There is no oxygen below one meter of the lake's water surface. There is an example of a lake in Iran, where water becomes reddish due to an increase in salinity."
Dr Madan Suryavanshi, head of the geography department at Dr Babasaheb Ambedkar Marathwada University, told The Economic Times that the change in colour could not be because of human intervention.  "This seems to be a biological change in the Lonar crater," he said.
Maharashtra: Water of Lonar Lake in Buldhana district, a popular tourist hub, has changed to pink with experts attributing it to the salinity & presence of algae.
Officials have been asked to collect sample of the water & find the reason behind the changing colour of the lake. pic.twitter.com/Pbi21MNVdz

— Prasar Bharati News Services (@PBNS_India) June 11, 2020
Lonar lake's water levels are also currently lower than it has been in the past few years, as the area has witnessed less rainfall. Without fresh rainwater filling up the lake, its salinity level rises.
#LonarLake water change colour from green to pink. This is a tourist place but during lockdown no one visit at this place. That's why this lake change their colour to attract tourists to come. 😂😂 #Maharashtra pic.twitter.com/BGHQuFOqA6

— Arun Teotia (@arunteotia1992) June 12, 2020
This makeover of the lake has also provided fodder to many commenters on social media, who never miss a chance to make a joke.
#LonarLake must be a fan of South African Cricket team ….! pic.twitter.com/XWeX1sMLvp

— Khushamtweet! (@XitijNanavaty) June 11, 2020
After 50,000 years of being one of Maharashtra's most unique national treasures, Lonar lake deserves its newfound viral fame.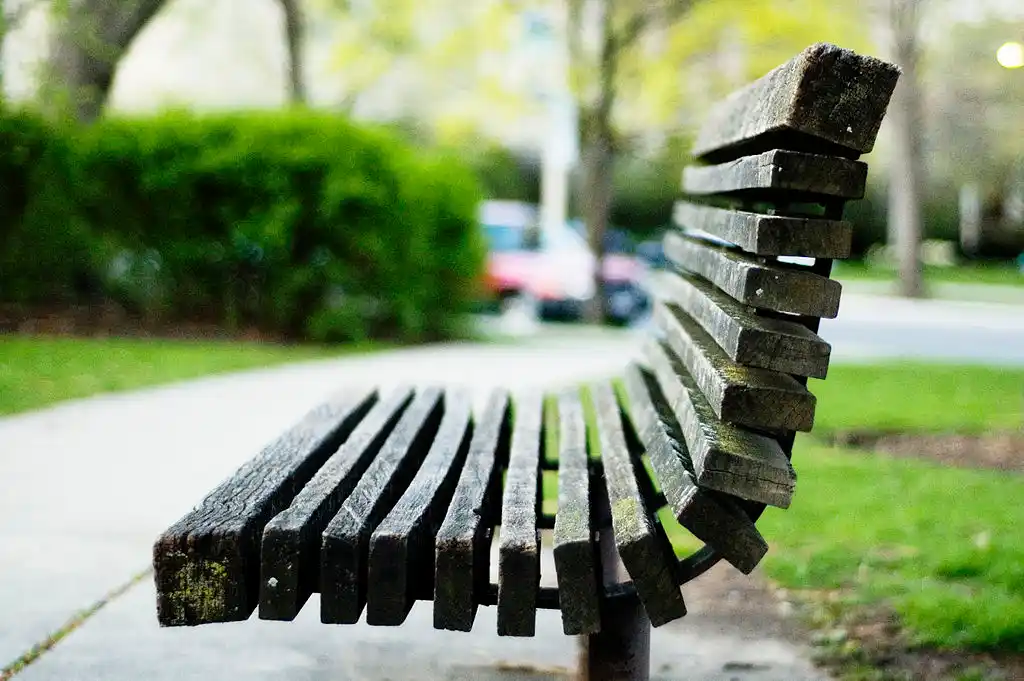 The Arré bench delivers stories that mattress. It hasn't achieved much sofar. But it's getting bedder.