There's more to Netflix's Knock Down the House than Alexandria Ocasio-Cortez and her journey to becoming a Congresswoman. Instead, the documentary is a record of the struggle of "getting everyday Americans represented by everyday Americans" and the near lack of space that the nation's politics reserves for women.
In the opening sequence of Rachel Lears' Knock Down the House, 28-year-old Alexandria Ocasio-Cortez – one of its four protagonists – stands in front of a mirror with a beauty blender in her hand, getting ready for a public appearance. Her dimple peeks out as she smiles at the camera, and then continues dabbing her face. "For women, it involves so many decisions about how you're gonna present yourself to the world," Ocasio-Cortez argues, noting that male candidates rarely have to worry about maintaining an image, given that there's already a standard protocol for how "a man running for office" should dress. They have two looks, she states: One with a suit and one with rolled-up sleeves. (Several minutes into the documentary, the camera cheekily focuses on Joe Crowley, Ocasio-Cortez's opponent, rolling up his sleeves while debating her.)
It's a sensational moment that gains from the director's empathetic female gaze, underlining at once, the double standards that women candidates have to routinely wrestle with, and the amount of effort that goes behind living upto the male-approved version of "presentable". But look between the lines, and this scene becomes all the more revealing for it conveys an essential truth: There's no standard protocol for how women politicians should dress because there has never been enough women in politics. Knock Down the House, an arresting documentary that shadows the six-month-long grassroots campaign of four insurgent women politicians who challenged incumbent Democratic candidates in the 2018 primary elections, attempts to examine that void.
One of the main challenges of translating an election race into a gripping documentary is retaining the urgency and relevancy of the fight in a future that has moved past its ingenuity. Yet, less than a year since the primary elections, it's something Knock Down the House manages to convey effortlessly. Despite the predictability of its climax, the documentary doesn't just live in the past but moulds itself very much into the present: Every frame is haunted by what is still at stake. It takes a familiar template of man vs system and adeptly redefines it: Knock Down the House, is at once, an underdog tragedy and triumph.
When Lears zeroed in on the four protagonists and started shooting in January last year, they had no idea that a win was in the offing for Ocasio-Cortez, a neophyte in the murky world of American politics. It is to the director's credit that the essence of Knock Down the House doesn't depend on Ocasio-Cortez becoming a Congresswoman, either. Instead, the 87-minute-long film concerns itself with being a record of the unfathomable struggle of "getting everyday Americans represented by everyday Americans" and the near lack of space that the nation's politics reserves for women. It's why the documentary would have been as powerful and timely had she lost – Ocasio-Cortez's win is merely, a silver lining; a testament to the all-American success story.
Instead, the 87-minute-long film concerns itself with being a record of the unfathomable struggle of "getting everyday Americans represented by everyday Americans" .
The most striking part of Knock Down the House then, is its ability to provide a snapshot of the inaccessibility of power in the American democracy. Lears – with ample help from husband Robin Blotnick, who edited the documentary – mines Ocasio-Cortez's evocative origin story and her eventual win to contextualise the sacrifices of the numerous women who get left behind, defeated by the system that is meant to keep them at bay.
Besides Occasio-Cortez, a Bronx bartender who becomes Crowley's first challenger in 14 years, Knock Down the House follows Cori Bush, a black nurse who lives six minutes from Fergusson, running from Missouri and Paula Jean Swearengin, a coal miner's daughter contesting from West Virginia who can point to the houses in her Coal City neighbourhood that have a family member suffering from cancer, in her sleep. And contesting from Nevada is Amy Vilella, a single mother who is propelled into action after her 22-year-old daughter died when a hospital turned her away for not having health insurance.
For these four women candidates, the personal is political: They refuse corporate donations and back the needs of the working class, bound together by their shared desire to re-imagine the election process. Lears' takes us into their intimate lives with the kind of sensitivity that doesn't exploit their tragedies. We see the cold calls they make for $100 donations, the balmy afternoons they spend going door to door to talk to voters, and their continuous struggle to be taken seriously. For instance, Crowley funds the election campaign for Vilella's opponent in a move that proves damaging for her, and doesn't deem it important to show up for a community forum where he is meant to debate Ocasio-Cortez. Instead, he sends a proxy on his behalf.
Image credit: Netflix, Inc.
It doesn't take a genius to discern that despite the impressively controlled campaigns of the four women run, their fate in the elections will inevitably be tipped against them. After one of the more devastating losses that results in Vilella breaking into tears, it's Ocasio-Cortez's voice that comforts her over the phone. "It's just the reality that for one of us to make it through, a hundred of us have to try," she reminds Vilella. Ocasio-Cortez might be the one who made it through but Knock Down the House elevates itself by existing foremost as a record of the others who had to fail for her to succeed.
Most political documentaries tend to take shape only when there is some semblance of clarity: Either they replicate an epoch-making moment years after it occurred as an exercise in rememberance or choose to profile individual retroactive glory. In both cases, the focus is almost always on the destination; on that clinching moment of triumph.
But Knock Down the House stands out for being that rare documentary that prioritises the journey over the destination – capturing the indefatigable spirit of change as it unfolds in real time. It is then, neither an exercise in nostalgia nor an evidence of fan service. Through the eyes of its four women instead, it offers a roadmap for an alternative: a political system that is designed to serve people, not rule over them.
(Knock Down the House is streaming on Netflix)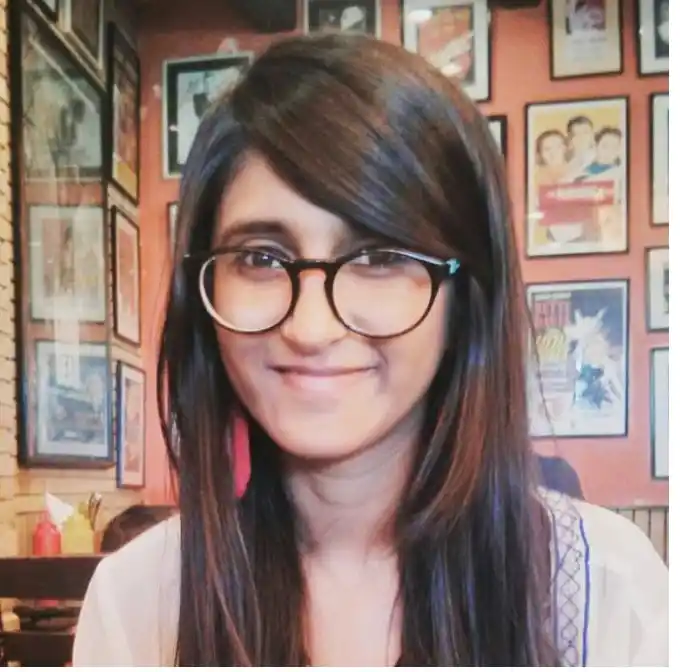 When not obsessing over TV shows, planning unaffordable vacations, or stuffing her face with french fries, Poulomi likes believing that some day her sense of humour will be darker than her under-eye circles.