We visit Delhi after SC's judgement that banned the sale of crackers and imposed a two hour time limit on bursting green crackers. Even the idea of clean air has sent everyone's brain into toxic shock.
We were in Delhi for the historic Supreme Court judgment that imposed time limits on bursting firecrackers during Diwali. As of now, the sale and manufacture of crackers are banned across the country except the ones specified by the Centre. Moreover, according to the judgement, crackers can only be burst from 8 pm to 10 pm and not during the day. As soon as the news broke, Delhi began to flood. Our first thought was that they'd overdone substances at their Hauz Khas electro-classical spoken-word gig the night before, but they soon realised that the people of Delhi were actually crying a river over the judgement.
Completely befuddled by this paradox, we consulted PK Pachauri, the foremost climate-change scientist in India. At first, Pachauri also seemed distraught by the no patakha judgment, until we gently explained that the "patakha" the court was referring to, was not the term of endearment Delhi men used for attractive women.
Regaining his composure, Pachauri explained the flooding to us: "See, the judgment has changed everything for this city. Due to a sudden improvement in the quality of the air they breathe, everyone's brain has gone into toxic shock. This is an apocalyptic state, because Dilliwalas can't take it anymore. The first attack on their emotional well-being was the imposition of the odd-even formula. And now the clear sky has had an adverse effect."
Armed with this stunning piece of information, we decided to take stock of Delhi as a cracker-less wasteland. The first person they met was the multi-hyphenate, IIT-IIM grad and generally smart person Chetan Bhagat, who said that he missed the thick smog with his morning tea.
W&B next encountered a group of young adults who were protesting at Jantar Mantar by furiously playing cards and chain-smoking hookahs. When asked about this novel way of protesting, they said that this was the last alternative and that there was no other way for them to get rid of their parents' black money. In any case, they'd encountered massive losses by prematurely buying Delhi's most popular Diwali accessory: the face mask.
But the ban has hit Delhi's most prominent community, the Punjabis, the hardest.
Unable to purchase any crackers, the community has decided to burn actual money. "Every year, when we would burn our 1000-ki-ladi at 2 am, our unsanskari neighbours would tell us to burn our notes instead," said one broken man. "Last year, we had to do it because of demonetisation. Now we are used to it," he said, before dissolving in tears.
The rest of the city too was completely out of character. No one pulled out a gun at us at the traffic signal, and no one asked them whether they knew someone's father. At the time of filing this report, we were considering submitting a petition to the Supreme Court, pleading them to put an end to this monstrosity, and save Delhi's soul.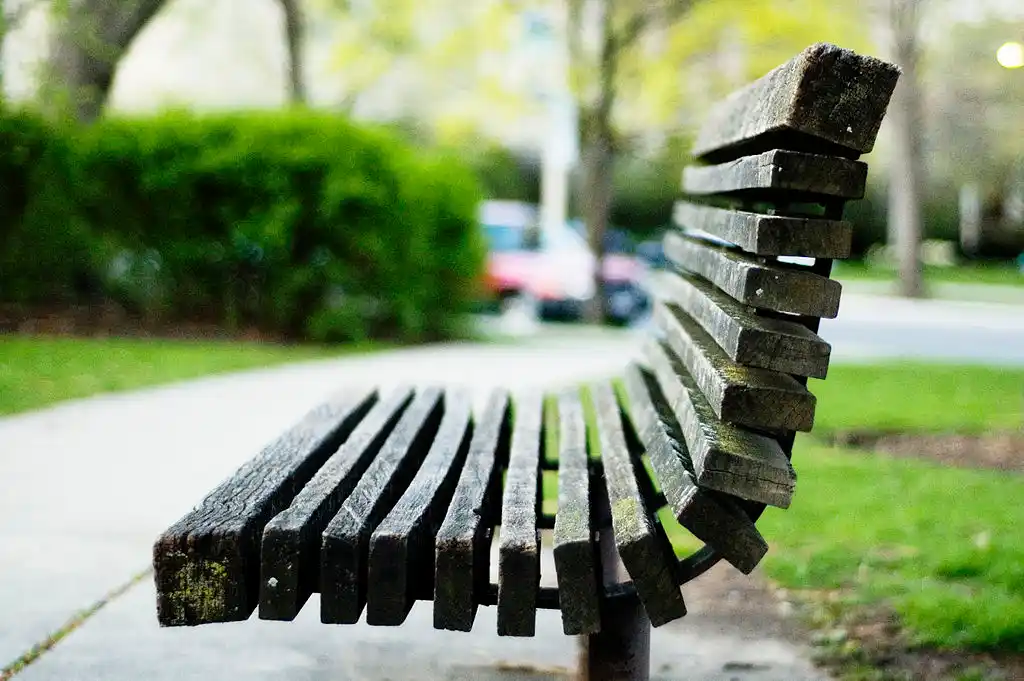 The Arré bench delivers stories that mattress. It hasn't achieved much sofar. But it's getting bedder.