Unlike most Parsis in Mumbai, I've not had a "colony childhood" – I haven't been brought up in a baug. After moving to Dadar Parsi Colony after marriage, I feel like quite the outsider. I sometimes need Google Maps to navigate through the many by-lanes and more people recognise my husband's pet than me.
If I had a rupee for every time someone's asked me, "So do you know Mr TheOnlyOtherParsiIKnowWala," I would be writing this piece for free (for the record, the answer to that question is usually a no). Since I've lived all my life in a standalone building and not in one of the many Parsi Colonies that dot Mumbai, my interaction with community members has been limited to meeting family at weddings and old matchmaker aunties when I was on the "marriage market".
I did go to a Parsi school, but there were barely five others of my kind in class – you know, with us being an "endangered species" and all that. This was followed by six years at a Jesuit college, where sightings of members of my tribe were so rare that I was once actually asked the question, "Are Parsis the same as Jews?" (They're not).
While there are a little over a lakh Parsis left in the world (yes it's that many – we're endangered, not extinct yet), around 40,000 of those live in Mumbai. And most of them come from colonies – from Cusrow Baug and Gamadia Colony in South Mumbai to Wadia Baug, Jer Baug, and Rustom Baug in the central parts and Malcolm Baug and Behram Baug in the suburbs.
I may not have had a "colony childhood", as people call it, or had several Parsi friends but I've never felt like I missed out on anything. Raised in a fairly liberal-but-religious household, I've had as Parsi an upbringing as one can imagine and have always been proud of my Zoroastrian heritage. I walk Parsi, talk Parsi, visit the Fire Temple every Navroze (Parsi New Year) and every birthday, wear my religious garments. I have watched all Boman Irani movies, and am up-to-date with all that's new on Godiwalla's food menu.
But, much like moving to a new city or a new country, you only understand the true meaning of being an "outsider", when you experience it first-hand.
Acceptance of a new face in a community so close-knit can't happen overnight, but it starts in small ways.
One of the biggest green patches of Mumbai, Dadar Parsi Colony (DPC as it's fondly called) has been an important part of the metropolis for more than a century. Housing around 8-10,000 people, it's Mumbai's only non-gated Parsi colony, and is almost like a city-within-a-city. DPC has its own Fire Temple, parks, all-girl and co-ed schools, a madressa for young boys, a gymkhana with game rooms, a gym and a canteen, a local library, and five gardens that give the area its name. A chemist shop along one of the roads and a general store or ten right outside the premises means the inhabitants of the colony don't need to leave their haven at all (aah, an introvert's dream). It's a haven I became a part of when I moved in with my husband after marriage.
Adjusting to life in a new building, with new neighbours and a new husband is never easy. But when that multiplies by the hundreds, it's as daunting as it gets. When I walk down the road, I'm met with blank stares from aunties and old uncles walking their dogs as though wondering where this new face came from. The giggling kids going to school stop their chatter until the unknown face passes by, because of course mom said never to talk to or smile at strangers. I realise I'm an "outsider" when I'm at the temple, and people greet one another happily and ask each other for life updates as they finish their prayers, but I'm the only one who's there to pray and leave. I'm still trying to figure how turning left from building No 620 leads me to building No 779, and how telling your bai something about yourself means you're letting the aunty who lives ten buildings away in on it too.
I sometimes need Google Maps to navigate through the many by-lanes, and never know who or what the 223 people (yes it's that many) on the colony WhatsApp group are talking about – although one can't be thankful enough to read about a monkey menace, or receive recipe forwards at the very reasonable hour of six in the morning.
But fitting in takes its own time, even if it's among your "own" people. Acceptance of a new face in a community so close-knit can't happen overnight, but it starts in small ways. Nowadays I'm greeted by a "kem che dikra" by my ever-smiling next-door neighbour whenever we cross each other, and even the watchman three buildings away smiles when I pass by (he probably does that for the Amazon delivery agents too, but it's a start). People sometimes recognise who I am when they see whose dog I'm walking daily, and tell me to say hi to my husband on their behalf. I may not know the names of all the colony "gangs" or laugh at all the inside jokes at parties, but I'm still starting to feel a little at home.
Three months on, I'm slowly starting to belong again.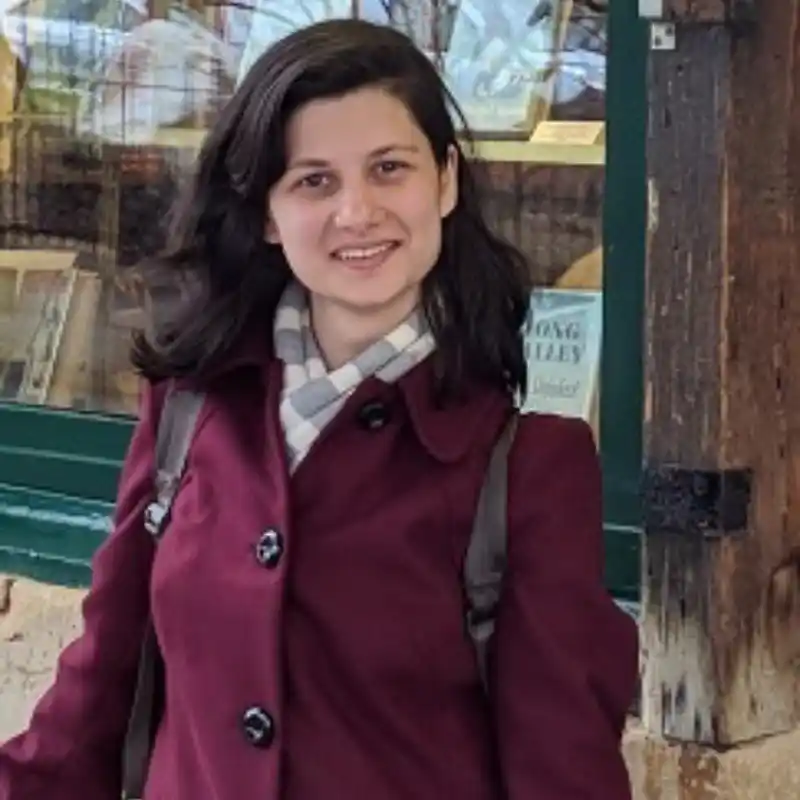 Huzan Tata is a part-time homemaker, part-time freelance writer and full-time introvert who probably won't talk to you unless you offer her some chocolate or French fries. When not reading books about Mughals, historical fiction, and Harry Potter, she can be found binge-watching Friends or making mental notes about people around her for her future book.