In the age of e-books, the purpose of a library, whose datedness once gave a neighbourhood character, is probably only to invoke nostalgia. We feel sad when our neighbourhood libraries die, but we do little to ensure they survive.
The first thought that struck me when I stepped inside the pocket-sized entrance of Rajesh Circulating Library early last week was that it was in need of a Queer Eye makeover. Sadly, it'll have no such luck: The library permanently shuttered a few days ago.
Located in an unusually lively intersection in Santacruz, a Mumbai suburb, the library stood on a right-hand-side corner of the main road; its existence marked by an uninviting yellow signboard that seemed designed for convenience, and not attention. It's one of those signs that's easy to miss and even easier to forget – an unpretentious font popularised by neighbourhood Xerox shops. Decay marked the overall appearance of the library, a complete opposite of the ostentatious Instagrammable aesthetic peddled by the establishments next door – a "smoothie factory" and a high-end salon. The library's make-up betrayed its rootedness, proof that it had been around since 1982, occupying an almost indelible space in the neighbourhood's legend.
The path to the library's glass door goes through a tiny yard, an open space that has over the years seen huddled teenagers and bookworms gabbing about their picks. The day I visited, two men were busy bundling stacks of books and putting them away in cartons. One man helped bring another bookshelf outside, swiftly pouring its contents on the floor – some Mills and Boons and piles of Nora Roberts. The day after, the 36-year-old neighbourhood library would officially down its shutters – a fate that met the 27-year-old Eloor Lending Library in Chennai just last year. In this case, Rajesh Library's demise was prompted by the sudden death of its owner, Ashwin Bauva in February. It made his family realise their inability to invest in new stocks coupled with the declining footfalls, pointed to an inevitable direction. A greedy landlord who demanded an increase in rent, didn't help matters either.
The library itself was smaller than the standard matchbox one room-kitchen in Mumbai and yet its rent invariably matched that of a 1BHK. An air-conditioner remained on display, even though it didn't work during the two hours I spent there. The three rows of dusty shelves held their own against the blue-hued walls, evoking an instant memory of your local video cassette store. And Hema, the late owner's wife, manned the counter, patiently explaining to a 20-something, the only other customer, why her monthly membership amount of ₹500 can't now be returned: She missed the deadline for returning a book by a couple of days.
How does a communal space like a modest neighborhood library then, justify its presence?
Would the girl instead be interested in buying some books, Hema asks her. They are on offer at a 50 per cent discount. The idea is to finish off as much stock as possible, although that might be a big ask – the library had a collection of 20,000 books. It's why some of the books are already being packed in cartons to be dropped at Hema's home. The girl seems uncertain, but she looks around, nonetheless. She's met by well-worn quiz books by Derek O'Brien; children's story and colouring books; multiple old issues of Cosmopolitan magazine; and a generous collection of racy thrillers by James Patterson and Lee Child. Completing the trip back to an elementary school library were copies of Enid Blyton and Nancy Drew. The collection's datedness, was conspicuous by the absence of Chetan Bhagat, Rupi Kaur, or even a familiar shade of paperback orange screaming "The Subtle Art of Not Giving a Fuck". It didn't take long for her to stop browsing and leave. Hema didn't look surprised.
And just like that, Rajesh Circulating Library bid goodbye to its last customer.
In the times that we live in, it's almost inevitable that libraries in our neighbourhood will someday have to close down. It's not like we don't want them around, but we can do little to ensure they survive. Our lives afterall, have little use for them. Journalist and academic Sophie Mayer describes public libraries as "the ideal model of society, the best possible shared space". In an essay titled An Elegy for the Library in The New York Times, author Mahesh Rao thinks of  them similarly, deeming them "places of long breaks, of boredom and reverie, of solace and deliberation". Yet, Rajesh Library's waning customers – school and college students – points not just at a declining reading habit, but also paints a portrait of willing isolation: A time when we hardly want to spare time to invest in the adventure of procuring books; a time when the act of reading itself is transactional. How does a communal space like a modest neighborhood library then, justify its presence?
After all, long breaks are now spent on social media, the modern shared space.
In the age of e-books, maybe the purpose of these libraries – whose datedness once gave a neighbourhood character and its children a refuge from playing in the harsh sun – is to invoke nostalgia. To just exist as reminders of an era gone by until they succumb to their untimely expiry date. 
After all, long breaks are now spent on social media, the modern shared space. It's ironically also the place that regulars of Rajesh Library learnt of its fate. Using the comfort of 280 characters, they deliberated their sadness. A bunch of regulars freely shared their memories: One person reminisced about how he'd walk from Vile Parle station to the library every day while dreaming of becoming an author, 28 years ago. Another reader revealed that all the business books in his office were sourced from Rajesh Library. Nostalgia is a powerful commodity, and maybe these neighbourhood graveyards of our formative years, are now only qualified enough to offer space for that performance.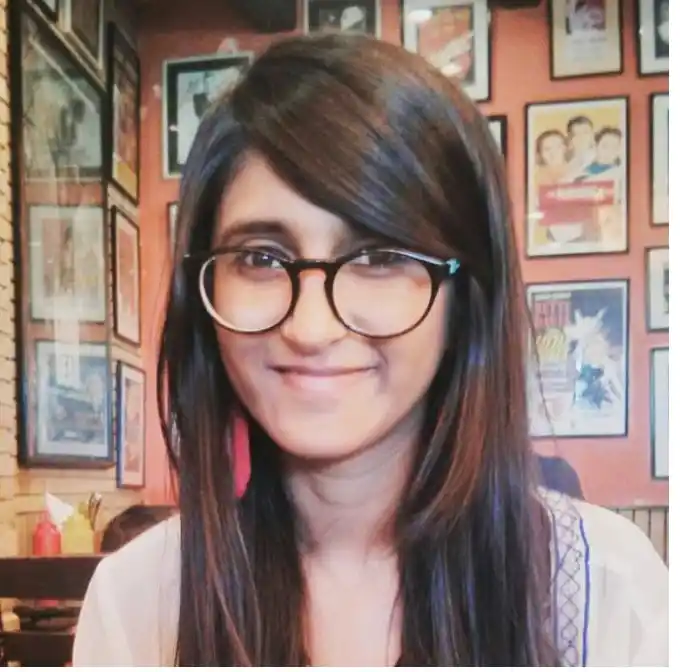 When not obsessing over TV shows, planning unaffordable vacations, or stuffing her face with french fries, Poulomi likes believing that some day her sense of humour will be darker than her under-eye circles.