A Diwali preparation is incomplete without a trip to the old city market. In Mumbai, it's Dadar; in Delhi, it's Chawri Bazar. This is the time of the year, when every mother across the country trots out their bargaining A-game.
"Sagla fresh aani best quality cha fakt Dadar la bhet ta," said my grandmother, the greatest haggler our clan has ever seen. Loosely, it meant that if you were looking to purchase anything fresh, dope, or sick, you'd only find it at Dadar. And heeding her infinite wisdom, our family began an annual tradition: the Diwali shopping spree at no other place but Dadar.
After grandma, my mother took up the mantle of planning this epic expedition. What she brought to the table in determination to get the job done, I matched with sheer unenthusiasm. It was enough for her to appoint me as her private coolie.
For this shopping trip to Dadar, you had to be geared up. "Pahilech bolte, don't wear chappals. You'll start complaining about your aching feet. Wear your shoes," she warned me. This wasn't some stroll in the park, this trek along Ranade Road was like Sparta. My brand new Nike flip-flops had given way last year. So this time, to keep up with mom's pace I geared up; I put on my running shoes.  
If mom was a queen, Dadar would be her kingdom. It brings out a different side to her normally benign personality. In Dadar however, she bargains like a pro and bolts from one shop to another. Nothing seems to bother her here – not the cramped spaces, not the overbearing smell of spices, loud noises,  not even the people stepping on her toes. "If you get lost I'm not coming to find you," she usually tells me channelling her take-no-prisoners Marathi maushi avatar, as she steps into the first shop, a 10×10 box where you could find "A-1 bhandis (utensils)". Every pot, pan, and spoon in our house has come from A-1.
When I was little this was my least favourite stop. Mum is too picky about her utensils and spends way too much time here. As a toddler, the shopkeeper would hand me a fork and pot and I'd sit on his galla and happily create a racket. Now there's little to keep myself entertained, other than make small talk with the kaka on the counter. This year, we were at A-1 to buy a new chakli press because I couldn't shut up about how my mother hadn't fried crispy chaklis last Diwali. The kaka at the shop said the press was for ₹850, mother bought it for ₹500, and stomped off like a neta on a campaign trail.
I'd only smile after I see her walking out with a bagful of chivda, samosas, bhakarwadi, and spicy sev.
This is basically every Indian mother before Diwali. The festival of lights, is practically a ritual worship at the altar of frenzied buying. This is the time when the triumvirate energies of festive bonhomie, free time, and massive discounts combine. Ammis and Aais across the country trot out their bargaining A-game that they have been honing all year round. And my mother is nothing if not competitive.   
Our next stop was Joshi Stores, which is to puja items what Baskin Robbins is to ice cream. As soon as the man behind counter asked, "Kay pahije?", my mother unleashed her inner mumble rapper. "Agarbatti, panti, waat, toran, rangoli, kapur, kunku, aani… naral (incense sticks, diyas, festoon, rangoli, camphor, vermillion, and coconut)." If I had inherited her amazing memory, I'd have remembered my girlfriend's birthday.
This ritual trip next leads us to Saurashtra Farsan Mart, the one place more crowded than Dadar station on Diwali. Getting to the man behind the counter is more difficult than getting to the gates of Mannat on Shah Rukh's birthday. Like every year, I choose to stand outside the shop timidly, while mom made her way in with an expression as fierce as Rani of Jhansi. And like every year, the dada, who works at the shop, smiled and handed me a piping hot kachori from his freshest batch. Back when I was a kid, mum would make me sit on the counter and go in for her little expedition. I'd sit there with a kachori in hand while my eyes would keep searching for her in the crowd. I'd only smile after I see her walking out with a bagful of chivda, samosas, bhakarwadi, and spicy sev. Not much has changed since.      
After all the goodies are purchased, enough to help us survive an apocalypse, the last thing on the list is to get a lantern. Every year, my mother visits Ideal Book Depot and purchases a DIY lantern. And every year, as though it is tradition, we quarrel over where each part goes. This usually results in my mother getting angry and calling me a variety of names that all mean "nalayak", followed by being sent to purchase a regular lantern.
With my hands full of bags and boxes, and my heart near about collapsing, I rush to the nearest cab. I am exhausted and crabby after walking for six hours. A part of me loves it, a part of me hates it. But one thing is for sure, Diwali is incomplete without a trip to Dadar.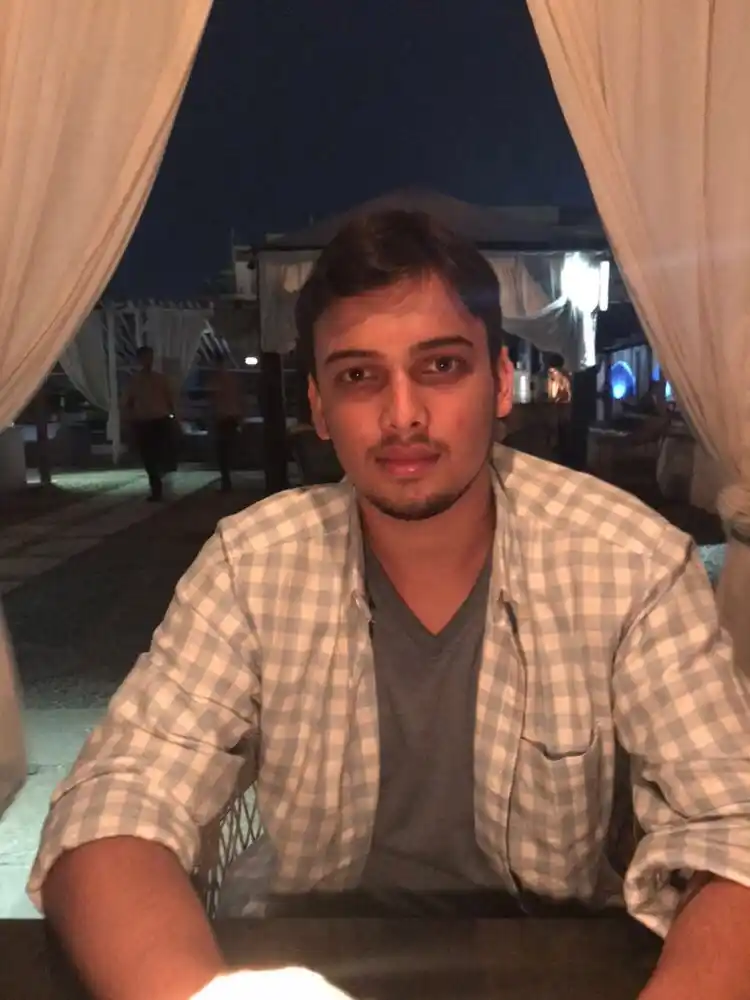 Nihal likes to believe that darkness is more beautiful than frightening. He likes to be called Bambi, a nickname, his friends gave him.