Uttar Pradesh's most-wanted gangster Vikas Dubey killed in an encounter today had a 30-year criminal record. He shot dead a BJP leader in broad daylight inside a police station, had 62 cases registered against him, including five cases of murder.
Vikas Dubey was easily India's most-wanted criminal for the past week. The gangster Dubey had been on the run since July 3, after an encounter between a police team and his own men led to eight cops dying in Kanpur, Uttar Pradesh. After a five-day run, Dubey reportedly surrendered to police at a temple in the neighbouring state of Madhya Pradesh. MP Police handed Dubey over to UP Police, who were transporting him back to Kanpur. But police claim Dubey attempted to escape when a vehicle in the convoy overturned en route, and he was killed in an encounter.
#VikasDubey killed. The script completes itself and proves that truth is more dramatic than fiction. Avenging the murder of cops will be seen as just one part of the story. The untold one may remain questions over links to too many powerful people https://t.co/oDwYK5FbBM

— barkha dutt (@BDUTT) July 10, 2020
Dubey's killing has triggered a conversation about the prevalence of such encounters in India. Too often, an encounter killing is a thwarting of justice. Dubey will no longer stand to face judgement for his crimes, instead having met a quick demise on a road between Jhansi and Kanpur. It's a shame, as his record is long and littered with grievous transgressions. Making him answer for them in a court of law would have been a more fitting end to the story than a dubious encounter.
Before the death of #VikasDubey in an alleged encounter, a plea was filed in SC seeking CBI inquiry into the alleged encounter killings of four of his aides by UP Police. Plea expressed apprehension that Dubey also could be killed by UP Police if they are given his custody.

— Live Law (@LiveLawIndia) July 10, 2020
Retired IPS officer NC Asthana explains why UP's culture of extra-judicial murders by the police (called 'encounters') actually encourages criminals like Vikas Dubey to be even more violent, leading to a vicious cycle that endangers police & the public https://t.co/WqR2iDouVu pic.twitter.com/RuGqbc7XVj

— Rohan Venkat (@RohanV) July 10, 2020
Vikas Dubey was not a small-time criminal. For nearly three decades, he oversaw an empire based in intimidation and violence, centred around Kanpur. The Indian Express reported that the UP Police have registered 62 cases against Dubey, with most being lodged in Kanpur and Kanpur Dehat districts. Out of these, eight of these are for attempted murder, and five are for murder. The list of murder cases in which Dubey is involved include the murder of a BJP leader who then had minister of state rank in UP, Santosh Shukla, inside a police station in 2001. The witnesses in the Shukla murder case turned hostile, leading to Dubey being acquitted.
Vikas Dubey, gangster suspected to be behind murder of 8 policemen in Kanpur, was key accused in murder of BJP leader Santosh Shukla who had state minister rank during the last BJP government in 2001 and was murdered inside a Police station.https://t.co/KQkjs2bp7j

— Divya Kumar Soti (@DivyaSoti) July 3, 2020
While avoiding justice, Dubey also nurtured political ambitions. He joined the Bahujan Samaj Party in the '90s, facing accusations of rigging elections through intimidation. A report in India Today stated that Dubey's village, Bikru, near Kanpur, "has not seen a panchayat election in the last 15 years." He was reported to have deep connections with local politicians and police officials, nurtured over his decades of criminal activity.
Dead men tell no tales. #VikasDubey

— Rohini Singh (@rohini_sgh) July 10, 2020
The encounter killings of Dubey and all his close aides over the past week means while he won't harm any more people, he will also take all his dark secrets with him to the grave.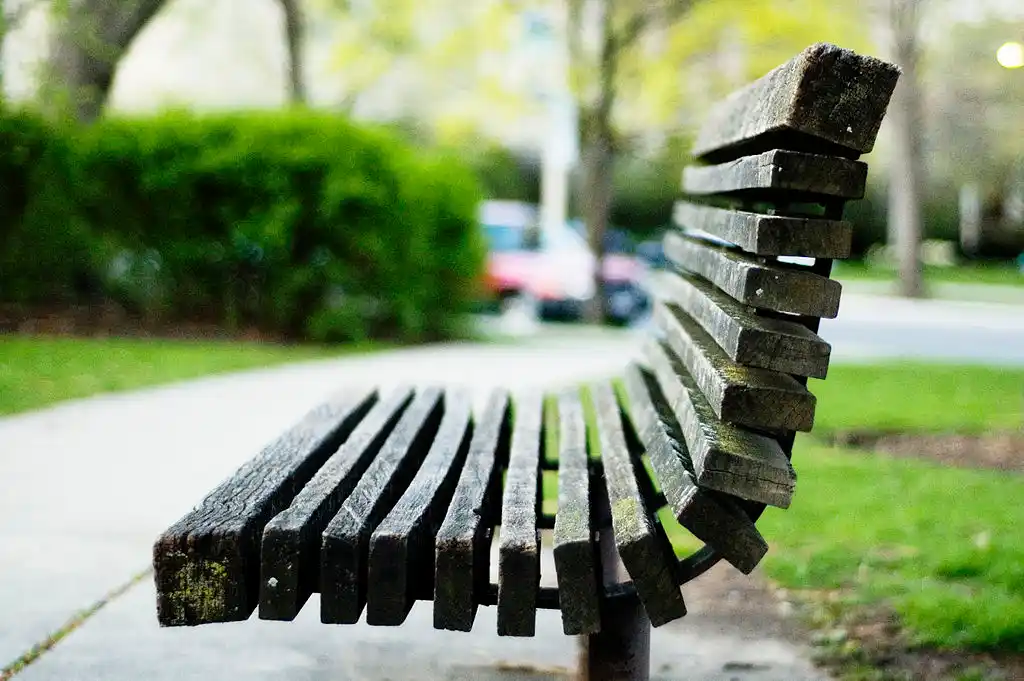 The Arré bench delivers stories that mattress. It hasn't achieved much sofar. But it's getting bedder.