Tarik has five credit cards. He is small fry in a big ocean of scamsters drilling giant holes in the pockets of banks. And it's all for Nike dunks, bling watches, and Wayfarers.
Tarik is just one of those guys you happen to know from your neighbourhood, but can't recollect how you know him. Every time you cross each other's path, you nod in acknowledgement. There's the customary, "Aur bata, kya bolta hai", when time permits.
One thing I've noticed about Tarik, he's always dressed to the nines. His personal style can be best described as rapper meets chhapri. This is what strikes me as odd, even though he lives in a modest one-room house in a chawl, sharing a toilet with five other families, this is a dude who never leaves home without his Wayfarers, snapback hats, a bling-bling watch, and a pair of Nike sneakers which seem to magically change every couple of weeks. And all of these are one hundred per cent genuine. (Trust me, I can spot knockoffs from a mile away.) Pardon me, if I'm being judgmental, but how does a dude, who does nothing but waltz around the neighbourhood, shooting the shit over chai and cigarettes with his usual entourage of head-nodding, ass-kissing twats, who only know the words "ek number bhai" afford it all?
Does Tarik have an army of shoe-making elves who magically make him a new pair of sneakers every few weeks? Is he secretly rich and sent to live among the not-so-rich folk to learn a lesson in humility? If this were a crappy Bollywood movie, the answer would probably be yes. But here's what actually happens: While most people hang up when they receive calls from tele-callers, who rattle off a well-rehearsed script in an attempt to sell you a credit card, Tarik does not. He, in fact, loves tele-callers.
He is a firm believer in the concept of credit. He is an equally firm believer of never settling the credit. In a generation that fulfils its needs, wishes, and dreams through the power of the EMI, Tarik is just another face in the crowd, and where others choose to Lambada with lenders, Tarik simply waltzes out of the door after the first chorus, leaving his date high and dry. Why? Because he can, and the powers that be can do little to stop him.
I was a bit sceptical, because I had been turned down for a credit card sometime ago, simply because I didn't make enough money every month and was thus deemed unsuitable for it. So how does Tarik, with no legitimate income, manage to acquire cards? A quick Google search for "jhol card" quelled my scepticism.
Tarik's target base is people who have, firstly, never used institutionalised lending, and second, couldn't care less what their CIBIL score is. Bad credit is something they encounter, only when their local kirana storeowner refuses to sell them any cigarettes because they haven't paid him for the previous month. In short, he relies heavily on the fact that these folks, who have credit cards issued to them, don't have the faintest clue about bad credit, or credit scores or anything of the sort.
Tarik prefers small public-sector banks to larger private-sector ones and financial institutions, as these are easier marks. Their verification sometimes falls through the cracks.
In a world where people phish, skim cards, and hack into databases, Tarik's plan is ingeniously simple: Keep it low-tech. He simply applies for a card using someone else's name after getting hold of copies of their documents such as PAN cards or electricity bills. The latter, he says, is ridiculously easy to do since people throw that stuff away all the time. He's even picked a few bills at the local bhel-puri stall, which fashions them into paper cones.
Tarik prefers small public-sector banks to larger private-sector ones and financial institutions, as these are easier marks. Their verification sometimes falls through the cracks. Or, it is taken care of via accomplices working for the very banks that issue the cards.
"Such banks usually disburse loans from ₹30,000 to ₹1 lakh with ease, and often without stringent verification processes," says a source in the banking sector. "Bank employees are sometimes hand in glove with these people." A fact, that while difficult to prove, is usually at the root of most scams.
At last count, Tarik had five credit cards and owed the banking industry around ₹1.75 lakh.
***
According to a report by KPMG, frauds worth ₹11,022 crore were unearthed in Indian public-sector banks between April and December 2014; 2,100 cases of fraud were reported to the Reserve Bank of India. This report goes on to highlight the ramifications of fraud in the financial sector and how they are perpetrated. It is a glimpse into the murky world of the hows and whys of frauds, as we know it.
The report is not just about the likes of Tarik. There are bigger and more dangerous fish in the sea. After one of the biggest security breaches in the country, a slew of banks are currently in the process of blocking as many as 3.2 million debit cards.  The breach has allowed fraudsters to steal information and thereby steal funds. There was a Kashimira youth who was busted in a credit card fraud by the cops, a teenage internet prodigy who masterminded a complex scam in 2008, and a band of high-tech thieves at the centre of a multi-crore con. Tarik is a relatively harmless small fry, which is possibly why he's never been in any serious trouble.
Except, maybe once.
Tired of playing nice and bombarding one of his many burn phones with repeated calls for recovery, the bank Tarik was trying to dupe had turned to professional debt collectors. His first brush with these collectors was when he once borrowed a lakh from a public-sector bank. His first one, he interjects, when he was a rookie and naïve.
Tarik was caught unawares after someone tipped off the collectors about his location. He was eating biryani at his favourite hole-in-the-wall joint when suddenly two "builders" (slang for muscle men) walked in and told him to come with them. They demanded that he part with the money or there would be hell to pay.
He was faced with two choices: Either man up and deal with these two, or accompany them to his home, and part with whatever valuables he could, in order to settle his debt. He chose the former, giving them the slip, running across railway tracks, and disappearing into the safety of a block of shanties. The bank made repeated attempts to recover the money. This experience taught him a valuable lesson: Always have backup on hand, and never use your real address on a loan application.
Since then, many such valuable lessons have come his way and he's got his little scam down to an art form. But Tarik's revenue sources are slowly drying up, as more and more banks are adopting tighter verification procedures and following the RBI's mandate to red flag suspected accounts, making it more difficult for those committing fraud. What could be the final nail in Tarik's coffin, however, is the new centralised database of known fraudsters that banks could tap into, when lending any amount, however, large or small. This Facebook of Fraud could either force Tarik out of his life of crime or force him into jail.
Until then, Tarik's life remains unchanged. Except for those dope new pair of Nike dunks he's currently sporting.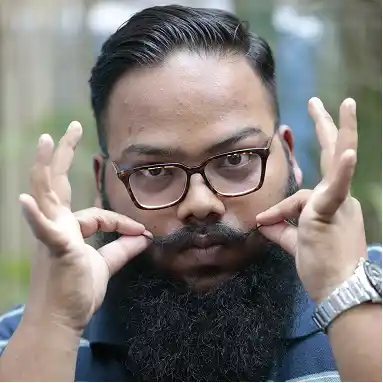 Damian loves playing videogames. If all the bounties he collected slaying zombies were tangible, he wouldn't need to write such bios. Seriously though, Damian used to be a cook who wrote, now he's just a writer who cooks.