A massive explosion rocked Beirut, the capital of Lebanon, on Tuesday evening, leaving over 100 dead and 4,000 injured. According to reports, 2,750 tonnes of ammonium nitrate, which is also sometimes used in assembling bombs, was lying unattended in a warehouse for six years.
An explosion of unprecedented scale rocked Beirut, the capital city of Lebanon, on Tuesday killing at least 100 people, wounding more than four thousand, and causing mass destruction of property and building, reports BBC. Videos taken of the explosion in Beirut show its destructive fury. The explosion triggered a shockwave that flattened Beirut's port and broke windows across the city. Lebanon's Prime Minister, Hassan Diab, has called it a "disaster in every sense of the word".
The photographer who trying to document this video he died #BeirutBlast #Beirut pic.twitter.com/UX6CIi583r

— Majd khalaf (@majdkhalaf1993) August 4, 2020
The cause of the explosion was alleged to have been a massive load of ammonium nitrate, an agricultural fertiliser. According to reports, 2,750 tonnes of ammonium nitrate, which is also sometimes used in assembling bombs, had been confiscated by authorities six years earlier and stored in a portside warehouse. At a defence council meeting, Lebanon's PM was quoted by his spokesman as saying, "It is unacceptable that a shipment of 2,750 tonnes of ammonium nitrate has been present for six years in a warehouse, without taking preventive measures."
Lebanon: A massive explosion in Beirut port (and a lot more, from the looks of it) utterly destroyed. Can't imagine the human toll we are going to see. pic.twitter.com/by3cu8YJOo

— M A A Z I (@MaaziOssy) August 4, 2020
Lebanon's national defence council has declared the capital a disaster zone in the aftermath of the explosion. The force of the explosion was so great that it was felt as far away as Nicosia, in Cyprus, 240 kilometres away from Beirut, where seismologists registered a 3.3 reading on the Richter scale, the equivalent of a small earthquake.
#Lebanon Visuals are horrific 😱

None of Indian media showing #Beirut Massive explosions.
2,750 Tonnes Of Ammonium Nitrate Exploded
My prayers for them 😔🙏
2020 Wrost Year. pic.twitter.com/oktpniLrE0

— Ashok Singh (@ashokava03) August 5, 2020
Due to the intensity of the blast, conspiracy theories have emerged that the explosion was a nuclear bomb. However, the Lebanese government has asserted that the explosion was caused by the stockpiled ammonium nitrate. The visuals of the aftermath are truly heartbreaking.
Moved to tears! A CCTV camera captured a touching scene in #Beirut, Lebanon where a father picked up his son immediately after the explosion and tried to hide him in a safe place. #PrayforLebanon pic.twitter.com/ZZmtKQ8DdG

— Global Times (@globaltimesnews) August 5, 2020
#Lebanon Our hearts and prayers with Beirut GOD bless Lebanon 🇱🇧💔 pic.twitter.com/y41h1a3hSC

— M A I L O (@llevelevil) August 5, 2020
Surreal scenes of destruction in #Beirut today – people still trying to pick up pieces of their homes/cars .. friends try to locate their loved ones, over tens of missing people in Beirut .. #Lebanon #Beirutblast pic.twitter.com/CL2LjF2Q2Y

— Luna Safwan – لونا صفوان (@LunaSafwan) August 5, 2020
At a time when the Covid-19 pandemic was already placing strain on the country's hospitals, the disaster in Beirut has necessitated emergency medical aid for thousands of residents. The PM has announced that those responsible for the lapses that led to the disaster will be held accountable.
May Allah protect Lebanon and ease the sufferings of wounded and give comfort to the families who lost their loved ones in this tragic accident. 🙏📸:ctto #BeirutBlast pic.twitter.com/SCpedUtmFj

— kuya_p0y (@kuya_p0p0y) August 5, 2020
Beirut Governor Marwan Abboud told CNN the scene reminded him of the atomic bomb blasts at the end of the Second World War in "Hiroshima and Nagasaki."
"In my life I haven't seen destruction on this scale," he said. "This is a national catastrophe."
Beirut Governor Marwan Abboud cries as he explains to a journalist the scene of the destruction due to the explosion.

I'm crying for this.#PrayForLebanon #PrayForBeriut pic.twitter.com/8YmdVodx5i

— Winiw (@winiwiliy) August 5, 2020
As scenes of devastation from Beirut continue to hit social media, the extent of the damage is still being calculated. Looks like 2020 is not going to give us any respite.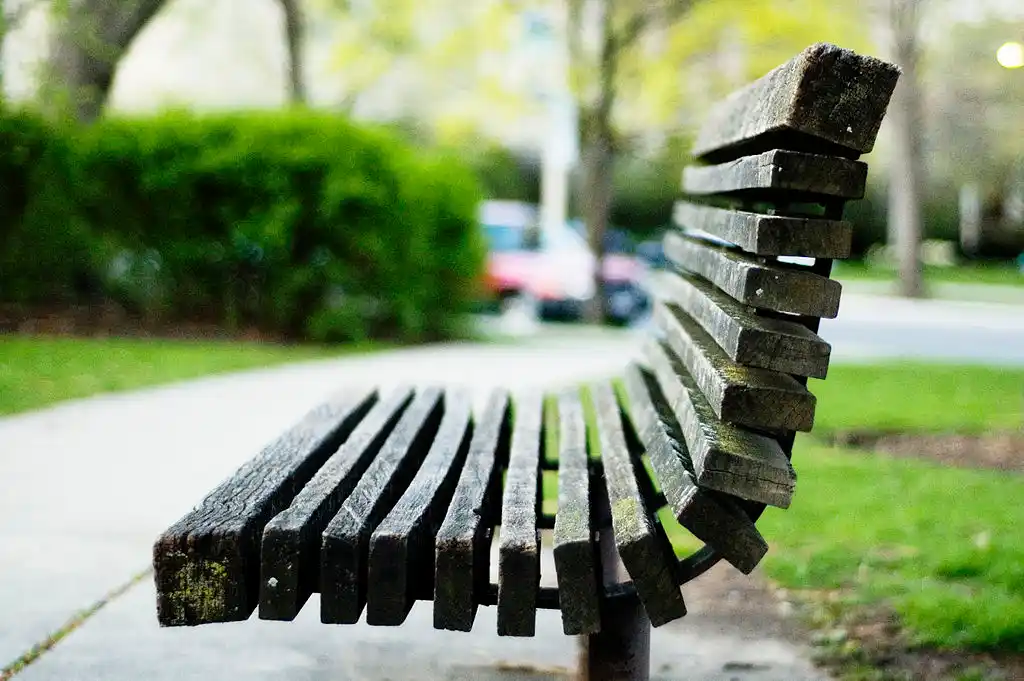 The Arré bench delivers stories that mattress. It hasn't achieved much sofar. But it's getting bedder.