Homegrown food delivery company Zomato is now aiming to launch an alcohol delivery system. In the last few days when liquor shops opened in some parts of the country, chaos was unleashed. Home delivery might be the answer to the woes of drinkers.
After more than 45 days of being on the wagon during quarantine, the reopening of liquor shops came as a relief to many. Until, chaos ensued. Customers stood in tightly packed queues outside the stores selling alcohol in large numbers, blatantly violating social distancing measures. In fact at some outlets in major cities, like Delhi and Mumbai, the crowd turned unruly, leading to baton charges by the cops in an effort to control the crowd.
#WATCH: Police resorts to mild lathicharge outside a liquor shop in Kashmere Gate after social distancing norms were flouted by people outside the shop. #Delhi pic.twitter.com/XZKxrr5ThC

— ANI (@ANI) May 4, 2020
Now, all our alcohol woes amid the lockdown might finally be put to rest, with no compromise on safety practises.
Homegrown food delivery company Zomato is now aiming to launch an alcohol home delivery system, a smart move to cash in on the skyrocketing liquor demand. With restrictions on movement and temporary shutting down of most restaurants, the app had already branched out into grocery deliveries as revenue from food delivery dipped due to the Covid-19 lockdown.
Indian food delivery company Zomato aims to branch out into delivering alcohol, according to a document seen by Reuters, as it seeks to cash in on high demand for booze during the country's coronavirus lockdown
https://t.co/dufA6xpvOQ

— Economic Times (@EconomicTimes) May 7, 2020
At the moment, there are no legal provisions in the country that allow the home delivery of alcoholic beverages. However, liquor trade bodies like Confederation of Indian Alcoholic Beverage Companies (CIABC), International Spirits and Wines Association of India (ISWAI) and All India Brewers' Association (AIBA) have made efforts to reach out to state governments, seeking permission for the allowance of the same.
Zomato's CEO Mohit Gupta has approached ISWAI, proposing its business idea. "We believe that a technology-enabled home delivery based solution can promote responsible consumption of alcohol," Gupta wrote in the business proposal, as per a Reuters report. The unpublished document, submitted to ISWAI in mid-April, also states that Zomato would target "areas that are relatively less affected by COVID-19," quoted Reuters.
Amrit Kiran Singh, ISWAI's executive chairman, is also of the opinion that state governments should allow alcohol deliveries to help boost State revenues which have taken a severe hit by the lockdown. He told Reuters, "The challenge is to ensure revenue from alcohol continues to be available. It is imperative they (states) reduce the load on the retail counter… by encouraging home delivery."
Singh might not be wrong with this suggestion. In 2018, according to a report by London-based research group IWSR Drinks Market Analysis, India's alcohol drinks market boasted a value of $27.2 Bn.
Netizens have responded positively to this news. Some have strongly backed Zomato's venture seeing how it benefits people without jeopardising social distancing norms.
Why not Gov. Link "Alcohol" to Online delivery app's like Zomato and others to avoid this kind of situation.

Otherwise it might turn as more dengerous.

On this way both Economy nd life will be safe.@MamataOfficial @MoHFW_INDIA @PMOIndia pic.twitter.com/UpPQXBqENm

— Jisan Ali (@i_Jisanali) May 5, 2020
Absolutely win win solution if implemented. Will eliminate many issues like avoiding long queues, better revenue for companies, lower anxiety amongst drinkers

Zomato alcohol delivery: Cashing in on Covid-19 lockdown, Zomato wants to deliver alcohol

— Amit Gadre (@Longterm_wealth) May 7, 2020
A meme to best summarise the situation.
*Zomato Plans Entry Into Alcohol Delivery*

Zomato to drinkers :- pic.twitter.com/2ykXWLGQmS

— P R A S H A N T🔥 (@oye_prashant) May 8, 2020
While earlier today, a three-judge bench of Justices Ashok Bhushan, Sanjay Kishan Kaul and BR Gavai refused to pass any order pertaining to liquor delivery facilities, states have been advised to "consider home delivery or indirect sale of liquor to maintain social distancing," reported NDTV.
Only recently the Chhattisgarh government launched an online platform and mobile application that caters specifically to alcohol home delivery. On Wednesday, May 6, the West Bengal government made the state-run West Bengal State Beverages Corporation (WBSBCL) website accessible to individuals to directly place liquor orders from. Following the chaos at alcohol shops, the Delhi government has initiated an e-token system. This facility is designed for social distancing, while also ensuring the availability of alcohol to customers. The e-token can be availed from www.qtoken.com, but remains inactive at the moment.
Delhi Government has launched an e-token system (demo token in pic) for the sale of liquor in the national capital. This decision has been taken in view of crowding at liquor shops so that social distancing can be maintained. A web link has been issued for the same: Delhi Govt pic.twitter.com/rqgzQ5bfEg

— ANI (@ANI) May 7, 2020
Could online alcohol delivery services be a part of our "new normal"? The probability seems highly likely.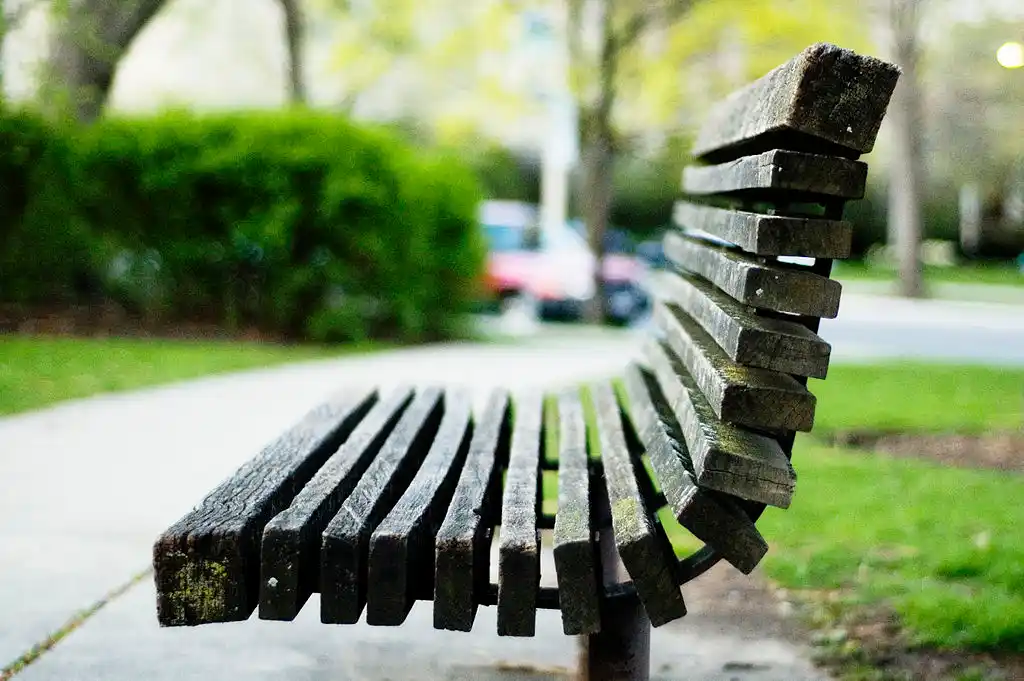 The Arré bench delivers stories that mattress. It hasn't achieved much sofar. But it's getting bedder.