I planned to use quarantined living to go all guns blazing on "Project Me". I zealously attended every online fitness class, gorged down pending reads, and even excitedly brewed my own Dalgona coffee… only to find myself exhausted, sad, and sapped.
On the evening of March 22, 2020 when our nation tuned in to hear our Prime Minister announce a 21-day lockdown in the wake of the coronavirus pandemic, the atmosphere was charged. Amidst the panic-buying and confusion, we were forced to reassess what the next few weeks or even months might look like. While my anxiety about the world's collective future was definitely peaking, a small part of me saw a silver lining in this scary situation. 21 days of staying in? 21 days to tick some things off my long-pending to-do list? Bring it on.
I quickly started drawing up plans. I won't have to read books on the train while strap-hanging next to a grouchy aunty who keeps stepping on my toes. I can put my feet up on the couch, cradling a perfectly brewed cup of tea in one hand while thumbing through my beloved copy of The Great Gatsby. I'll finally have the bandwidth to sit through those "difficult movies", the kind that you know you should see. But somehow, after a long day at work, The Schindler's List never seems as comforting and appealing as Netflix's Love is Blind.
I'd finally have time to work out. 21 days of crunches? My core muscles would be tighter than my end-of-month weekend budget. I can meditate daily and unblock my chakras. Shakespeare wrote King Lear while in quarantine for the plague, I can surely work on that short story I have been meaning to write since forever. I'll perhaps even have time to update my LinkedIn profile and network.
Endlessly scrolling through social media proved to be deeply unhelpful and counterproductive in my quest for motivation.
Armed with this knowledge, I went ahead and tried to make the most of this quarantine… only to find myself exhausted, sad, and sapped by the fourth day.
I skipped my daily workout in favour of lazing in bed. Because who needs cardio when the news is enough to get your heart rate up, amirite? My half-painted canvas from yesterday and unorganised sock drawer quietly mocked me for being a failure. I hadn't managed to unblock any chakras, instead, I had unblocked my exes. I had to face facts:
1) This whole "being productive during the quarantine" gig wasn't as sustainable as I'd hoped and 2) Dalgona coffee isn't worth the tennis elbow/carpal tunnel syndrome.
Endlessly scrolling through social media proved to be deeply unhelpful and counterproductive in my quest for motivation. We've all seen those tweets about how now is the perfect opportunity to "finally learn that new language" or "finish that 1,000-page book collecting dust on your bookshelf". The Instagram stories of people cooking elaborate meals and doing 100-pushup challenges further made me feel guilty for barely having the energy to get out of bed and change my pyjamas. In this time of unprecedented social and economic upheaval, there was a whole army of people, companies and brands telling me to be my best self.
But no number of emails from the emotionally manipulative Duolingo owl, guilt-inducing notifications from Cure.Fit about 'how they missed me at today's home workout' seemed to make it stick. Friends sent across curated lists of movies and TV shows I needed to catch up on but when entertaining myself started to seem like a task, I knew there was a problem.
All I felt was this constant hum of low-key anxiety and no matter how much I tried to power through it and bury it under productivity hacks, nothing seemed to help it subside.
How can I care about my boss droning on during the daily office conference call when I'm grappling with the fact that the death toll keeps rising and there isn't a probable cure on the horizon? How can I care about working out my core muscles when my best friend, who happens to be a doctor, is overworked and anxious? In the midst of all this, how can I focus on "Project Me"?
There was guilt for being one of the lucky few with the luxury of being able to work from home.
I went through a volley of emotions and endless mental debates. There was guilt for being one of the lucky few with the luxury of being able to work from home. There was gratitude for not having to worry about where my next meal is going to come from. There was frustration, for not being able to adjust to "the new normal" quickly enough. And most importantly there was a concern for my ageing grandparents, for daily-wage workers and for the world order in general.
While we are embroiled in unprecedented global chaos, the idea that you could reach peak productivity and find a sense of order in how you go about your day, work, or general well-being is unrealistic. As Time.com reported, "When the whole world is going to pieces, it's awfully hard for the human mind — a fragile thing in the best of times — to cope, and more and more, doctors are reporting the spread of despair, worry and depression among their patients."
Surely during this time, I can cut myself some slack instead of creating unattainable personal goals and entangling myself in an unbreakable feedback loop of masochistic suffering? But then again, I was raised by desi parents.
Growing up with middle-class Indian parents, we are all wired to constantly think about the competition, about cracking those exams, and to slog it out to reach that sweet end goal of securing a job with a "badhiya package".
While well-intentioned, Indian parenting truly messes us up to the point where normal things become guilt-inducing. "While Sharma ji ki beti is pulling all-nighters and working tirelessly without any breaks, what are you doing? Snoring?" However, for a lot of our middle-class parents, poverty was a recent memory. Upward socioeconomic mobility was achieved through academic excellence but unfortunately, this bargain often took a toll on our mental health.
Who needs cardio when the news is enough to get your heart rate up, amirite?
Which explains why millennial burnout is now recognised as a genuine condition. Think about it, when was the last time you've truly done nothing without feeling an iota of guilt? Why do we believe that even our downtime needs to be filled with tireless self-improvement? Why did I feel guilty for being unproductive during a literal pandemic?
The Dutch have a peculiar relaxation technique known as "Niksen". The thought behind "Niksen" is to relinquish control and just… stop. While this sounds an awful lot like sanctioned day-dreaming and preposterous luxury, it is a lot more than that. As a New York Times essay points out, "the idea of Niksen is to take conscious, considered time and energy to do activities like gazing out of a window or sitting motionless," something all us anxious millennials could do with a lot more of.
Now, I've been trying to allow myself to just be. To take things one day at a time, and instead of repressing my anxiety about the situation, to observe it for what it is and to stop comparing my experience and emotions to what they should be.
Our generation's combined paranoia with productivity is perhaps best summed up in a tweet from mental health advocate Matt Haig, "The current era is crap enough without having to feel guilt that we aren't learning Greek and painting watercolours of daffodils. If you brushed your teeth today and got showered and ate something and spent ten minutes not looking at the news then well done it's an achievement."
In the end, we all handle anxiety differently, and our coping mechanisms for stress are individual as well, so whatever your lockdown looks like, I promise you, it's okay.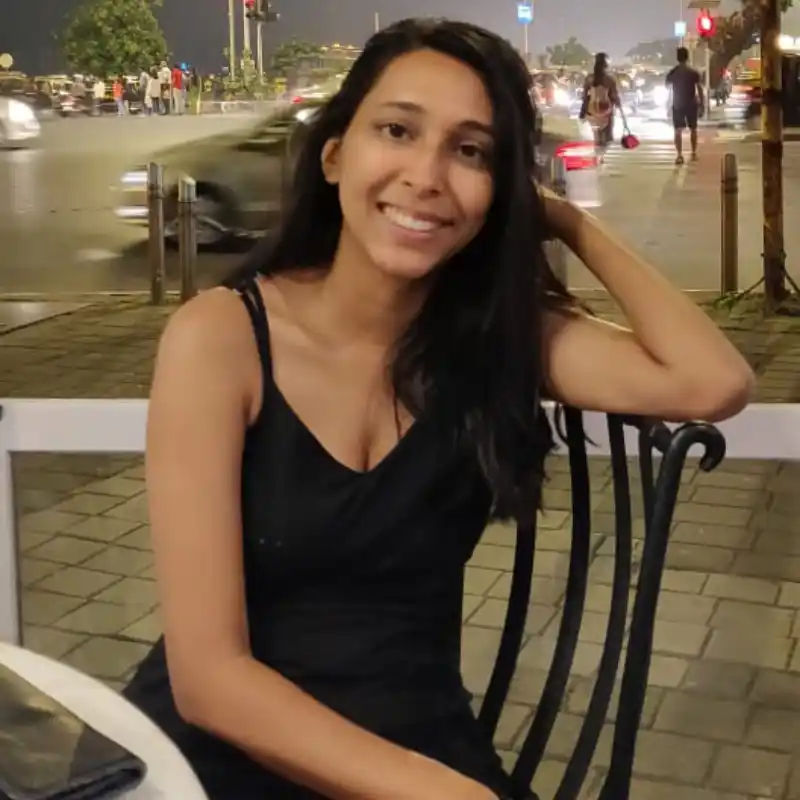 Fuelled by bhel and her imposter syndrome, Swarnim likes to spend her time escaping from any form of meaningful conversation. Follow @swarnimjain on IG for infrequent updates about her life.