Moody's revised India's economic growth projection for the year 2020 to 2.5% from 5.3%, a drop of over 50%. A State Bank of India report claimed India's growth could be the lowest in three decades, with the curfew costing ₹8 lakh crores. What could that mean for India's economy?
The Coronavirus pandemic not only has severe medical and human life consequences, but also grave implications on the economy that could last a few years. Factories have shuttered, companies are under lockdown, trade has halted and restriction on movement of goods and people has ensured dire consequences for business.
Moody's revised India's economic growth projection for the year 2020 to 2.5% from 5.3%, a drop of over 50%.
Moody's Investors Service on Friday slashed India's economic growth projection for 2020 to 2.5% from 5.3% earlier. https://t.co/VoZCZtRwLQ

— Shivam Vij (@DilliDurAst) March 27, 2020
Similar projections have been made by other institutions as well, with a State Bank of India report claiming India's growth could be the lowest in three decades, with the curfew costing ₹8 lakh crores.
Impact of #CoronaOutbreak #lockdown will push India's GDP growth to 2.6% for FY21, lowest in nearly 3 decades, says #SBI; #CRISIL's forecast is 3.5%.

The total cost=8 lakh crore
Income loss=1.77 lakh crore
Loss in capital income=1.7 lakh crore

A long road to recovery, it will b pic.twitter.com/HRdkZhI52g

— Ramandeep Singh Mann (@ramanmann1974) March 27, 2020
In order to arrest the difficulties faced by the most vulnerable in society, from daily wage labourers to migrants, Finance Minister Nirmala Sitharaman announced a ₹1.7 lakh crore economic package –  a couple of days after PM Modi's address announcing the 21-day lockdown.
Modi govt has announced Pradhan Mantri Graeeb Kalyan Yojana, a Rs. 1.7 lakh crore package to support the most vulnerable sections of the society to combat the economic hardships due to Corona Virus menace.

No one will be hungry. No one will be without money.#IndiaFightsCorona pic.twitter.com/clSuKbG3Uu

— BJP (@BJP4India) March 26, 2020
Your move, Reserve Bank of India.
After the Government announced its string of economic measures to look after one section of society, it was time for the RBI to announce its big-bang rate cuts that could bring businesses back in the game and help India navigate through this pandemic with sound financial health.
5 Major announcements by RBI
-CRR cut by 100 bps to 3%
-REPO cut by 75 bps to 4.4%
-ReverseREPO cut by 90bps to 4%
-RBI to inject Rs 3.74 Lakh Cr of Liquidity (3.2% of India's GDP)
-Relief for 3 months for EMI of Home Loans

— GARIMA PANDEY (@Gillu1304) March 27, 2020
If you're only familiar with acronyms like WTF, LMAO, YOLO and all of these words sounds like Greek and Latin, don't worry. Just like Raaz Reboot, it only seems scary but isn't.
WTF is a CRR and a bps?
Cash Reserve Ratio (CRR) is the amount of funds that every bank has to keep with the RBI at all times. Think of it like a kid keeping a part of his salary with his father. It's a way for the father to keep check on his kid and ensure that he doesn't have too much money (to buy dumb things like a winter jacket in Mumbai) or too little money.
If the RBI believes there's execssive money in the system, it increases the CRR which means banks have to keep more money with the RBI, which means they will have less money to give out to individuals and companies. In times of an emergency like the current coronavirus pandemic, the RBI has reduced the CRR by 100 basis points (bps, geddit?) to 3%, which means banks will have to keep less money with the RBI and they will be able to disburse more, which will release ₹1,37,000 crores crores across the banking system.
RBI reduces CRR by 100 basis points to 3% of NDTL with effect from 28 March for a period of one year.
This would release primary liquidity of Rs.1,37,000 crore across the banking system pic.twitter.com/5uEY6yjYhk

— All India Radio News (@airnewsalerts) March 27, 2020

Easy, peasy. What's a repo rate and reverse repo rate?
Repo rate is the rate at which the RBI lends money to a commercial bank when they have shortage of funds. Reverse repo rate is the rate at which RBI borrows money from a commercial bank. Or to be more precise, the rate at which commercial banks park their excess money with the RBI. Why RBI? It is the safest.
Umm, that's all fine and dandy but how does that affect… anything?
When RBI reduces the repo rate, banks get money at a cheaper rate from the RBI. Which means that the final consumer, whether a business or an individual borrower (us) would also get it at a cheaper rate. When the RBI reduces reverse repo rates, commercial banks are not incentivized to park their money with the RBI.
As has been the current case, a reduction in repo rate and reverse repo rate along with the CRR cut, will help inject more money into the system and lending will hopefully flow, which is the need of the hour when business and economic activity has frozen. You want everyone to borrow more, which gives more money into the hands of people and businesses, which results in more spending and kick starts a virtuous cycle.
Through all the measures, ₹3,74,000 crores will be injected  into the system.
Rs 3.74 lakh crore liquidity to be injected into system through measures announced today: RBI Governor

— Press Trust of India (@PTI_News) March 27, 2020
The RBI also announced that banks and lending institutions are permitted to allow a moratorium of 3 months on payments of installments.
#RBIPolicy | Banks to allow 3-months moratorium on all loans allowed. Loans interest pay to be deferred by 3 months: #RBIGovernor Shaktikanta Das

Track @RBI LIVE: https://t.co/H1kQda8GIB pic.twitter.com/AeB2reEmFe

— moneycontrol (@moneycontrolcom) March 27, 2020
Wait, does that include my EMIs? The RBI clarified all retail loans including EMIs are covered.
For those asking RBI clarifies 'all retail loans including EMIs are also covered by the 3 month moratorium' @CNBCTV18News @CNBCTV18Live #RBIActs #COVID2019

— Shereen Bhan (@ShereenBhan) March 27, 2020
The measures announced by the RBI Governor Shaktikanta Das were lauded by Prime Minister Modi as well as Finance Minister Nirmala Sitharaman.
Today @RBI has taken giant steps to safeguard our economy from the impact of the Coronavirus. The announcements will improve liquidity, reduce cost of funds, help middle class and businesses. https://t.co/pgYOUBQtNl

— Narendra Modi (@narendramodi) March 27, 2020
However, in his speech, the RBI governor made a grim prediction that large parts of the world will slip into a recession.
Global economic activity has come to a near standstill; expectations of shallow recovery in 2020 dashed; outlook heavily contingent on intensity, spread and duration of #COVID2019. Probability that large parts of world will slip into recession

– @RBI Governor#IndiaFightsCorona pic.twitter.com/cvmz4sxOjf

— PIB in Maharashtra 🇮🇳 #StayHome (@PIBMumbai) March 27, 2020
And the speech ended with some wise advice.
This too shall pass. Stay clean, stay safe, and go digital: @DasShaktikanta #CoronavirusOutbreakIndia #RBI #COVID19India #IndiaFightsCoronavirus #CoronavirusPandemic #rbigovernor #reporate #ShaktikantaDas pic.twitter.com/3iFicflBKz

— Forbes India (@forbes_india) March 27, 2020
Let's hope he's right, and this too shall pass.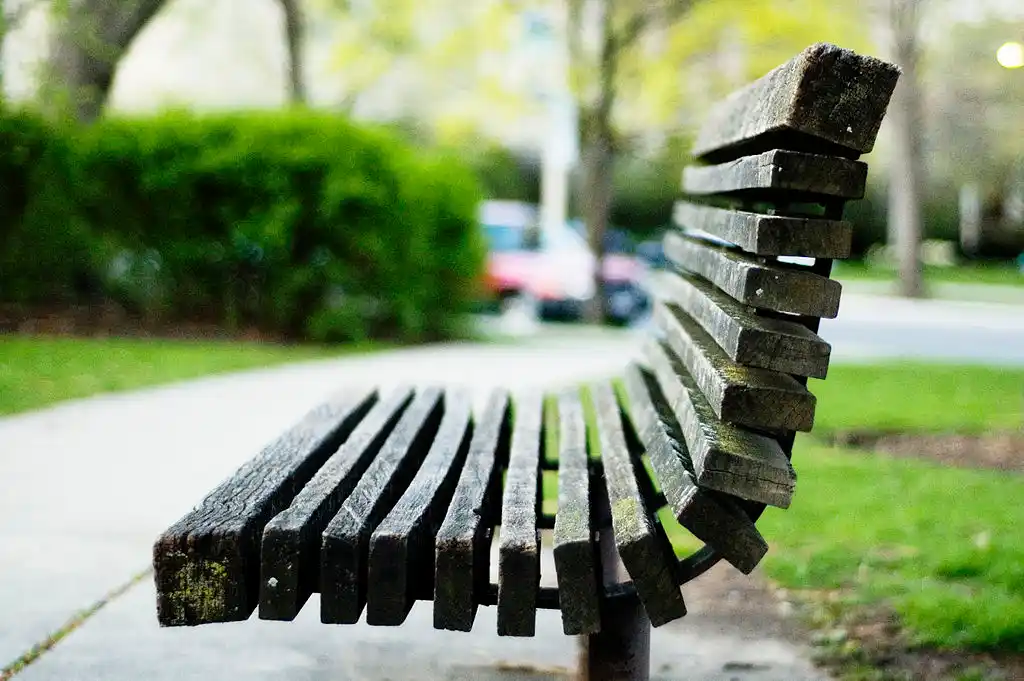 The Arré bench delivers stories that mattress. It hasn't achieved much sofar. But it's getting bedder.