A train journey which takes 24 hours took 60. Forced to take medicines after eating biscuits, 45-year-old died on a Shramik train from Mumbai to Varanasi.
The Supreme Court, which has faced severe criticism for paying little attention to the suffering of India's poor, finally took suo motu cognizance of the plight of migrant workers in the country. On Thursday, it ordered the Centre to ensure "free travel" to stranded migrants to their home states after multiple reports alleged that those left without jobs were being charged for the same.
The bench headed by Justice Ashok Bhushan said that the originating state shall provide meals and water at the station and during the journey, the railways would provide meals to passengers. It also ordered that food and water be provided to them for travel in buses. All of this would be free of cost and the Centre should ensure migrants on the move get all the basic amenities before they reach home.
'No fare to be charged from stranded migrants, railways to give food during journey': Supreme Courthttps://t.co/7BhplXC7XX pic.twitter.com/19w1N0lQz4

— Hindustan Times (@htTweets) May 28, 2020
Solicitor General Tushar Mehta, the lawyer representing the government, submitted in court that food and drinking water was being provided by the Railways free of cost. "The first meal is provided by the state government. The food is provided by the Railway Ministry. If the journey is short then one meal and if it's long then two meals. The Indian railways has provided 84 lakh meals," he claimed.
SG: "Food & drinking water provided by railways free of cost. The first meal is provided by State Govt. once the train starts, the food is provided by the rail min. If the journey is short then one meal and if it's long then 2 meals"

"Indian railways has provided 84 lakh meals"

— Live Law (@LiveLawIndia) May 28, 2020
However, the statistics spouted by the Centre are in stark contrast to reports from the ground. Each day brings with it a tragic story of food fights and people dying of starvation on trains and platforms.
In a fresh incident reported by journalist Saahil Murli Menghani, a 45-year-old died on a Mumbai-to-Varanasi Shramik train after a journey that usually takes 24 hours, took almost 60. The family had carried some food that would last them for a day, but the long extension meant that they were left without food for 1.5 days. The nephew of the deceased told the scribe that he was so desperate that he even tweeted to Prime Minister Narendra Modi and the Railways that they weren't being provided with either food or water. IRCTC asked for their location and promised food at the next station but no help arrived.
👉12th story of my investigation-#OperationShramikTrains

👉Migrant dies in train from Mumbai to UP. A 24 hour train took 60+ HOURS with NO food by railways

👉'Uncle took 6 medicines with BISCUITS'

👉His nephew tells me how he helplessly witnessed his uncle die

1/2 pic.twitter.com/tOJTjo8EVy

— Saahil Murli Menghani (@saahilmenghani) May 28, 2020
The man who died had undergone an angioplasty procedure recently and needed to take medicines after food, but since he had nothing substantial to eat, he took six pills with biscuits. The nephew while talking to Menghani claimed that they wouldn't have boarded the train in the first place if they knew it would take so long. He alleged that not a single meal was provided during the entire journey and water was provided at one station, only to a few people. He pointed out that travellers had gone quiet because of hunger, nobody was speaking, and that his uncle eventually died.
👉Migrant dies in train. No food given by railways for 60+ hours

👉'If we were told train would take this long in advance, we would have not boarded this train'

👉'Died 8 hours after tweeting to PM & Railways for food'

👉Please watch both videos🙏

2/2 pic.twitter.com/sOHvPztBW9

— Saahil Murli Menghani (@saahilmenghani) May 28, 2020
Starvation deaths in the country are on the rise after more than two months of lockdown. On Wednesday, the heart-wrenching story of a baby trying to wake up his dead mother at the Muzaffarpur station in Bihar went viral.
The child is trying to wake up the mother who died of hunger & dehydration in the train. These visuals are of Muzaffarpur Station in Bihar and they were coming from Gujarat.

These are institutional deaths, @PiyushGoyal and you & your Govt is to be blamed. Shame on you people! pic.twitter.com/vZZWPifFRK

— Gaurav Pandhi (@GauravPandhi) May 27, 2020
On that same day, a migrant's toddler died while the father desperately hunted for milk at the railway station.
Migrants' kid dies as father hunts for milk at railway stationhttps://t.co/WTrg5LVFrB pic.twitter.com/RAWWMFmni4

— Hindustan Times (@htTweets) May 27, 2020
Today, Railway Minister Piyush Goyal urged migrant workers to travel "only when necessary". But what choice do lakhs of those who feel abandoned by the state and the Centre have?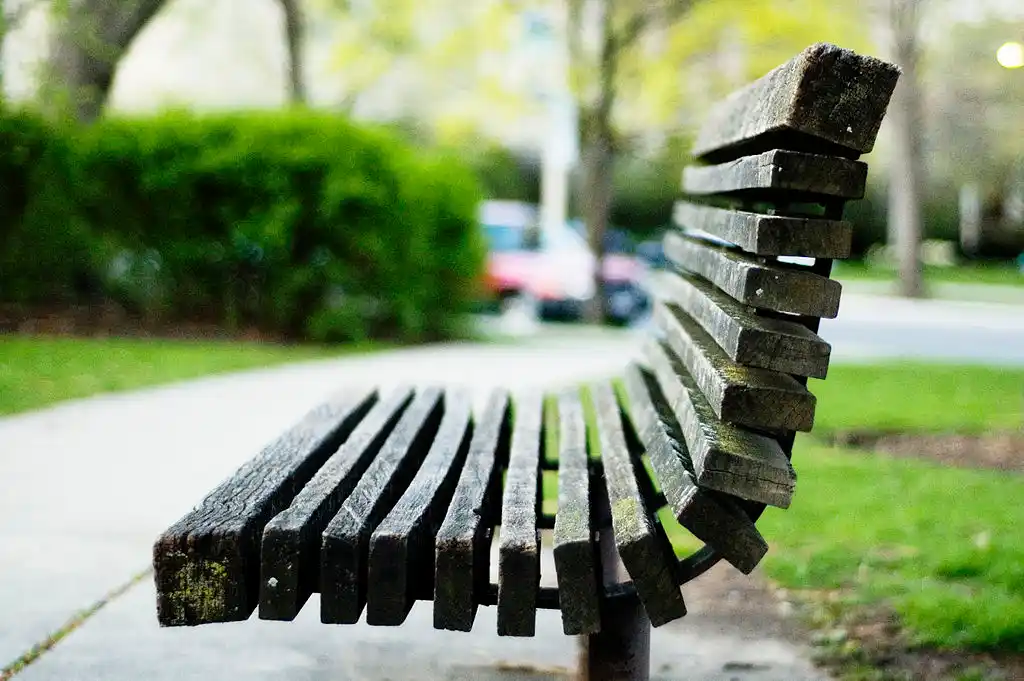 The Arré bench delivers stories that mattress. It hasn't achieved much sofar. But it's getting bedder.