The Centre claimed that they never asked stranded migrant labourers to pay for their travel back home. But an official circular from the Railway Board states, "The local state government authority shall handover tickets to passengers cleared by them and collect the ticket fare and hand over the total amount to railways".
On May 1, thousands of migrant workers stranded in states across India due to the nationwide lockdown finally got an opportunity to return home as special trains were announced for their transport. However, barely a few days since the first of these trains began running, a controversy has emerged after Congress's Sonia Gandhi called out the Centre for charging migrant workers a railway fare, and announcing that her party would pay for their travel.
Thousands of migrant workers & labourers were forced to walk home without food, medicines, money, transportation, without anything except for the desire to return to their families & loved ones. Their plight breaks our hearts:Congress President Smt. Sonia Gandhi#CongressForIndia pic.twitter.com/m1UbmiaFDw

— Congress (@INCIndia) May 4, 2020
The government responded to Gandhi's statement by clarifying through BJP party leader Subramanian Swamy that the Centre would be paying 85 per cent of the fare, while state governments were expected to pay the remaining 15 per cent.
Talked Piyush Goel office. Govt will pay 85% and State Govt 15% . Migrant labour will go free. Ministry will clarify with an official statement

— Subramanian Swamy (@Swamy39) May 4, 2020
However, this clarification only came after Gandhi's statement ended up portraying the government in a poor light. Also, the clarification contradicts an official circular, released on May 2, from the Railway Board that clearly states, "The local state government authority shall handover tickets to passengers cleared by them and collect the ticket fare and hand over the total amount to railways".
Sale of tickets.
Point no. 11 (c). #migrants #railways pic.twitter.com/xvjoC4PSrF

— vijaita singh (@vijaita) May 3, 2020
Even the BJP's stance that the Centre is "paying" 85 per cent of the fare is not what it appears on the surface. A report published on The News Minute states that the Railways are giving tickets to state governments and asking them to pay the fares for the full train in advance. Meanwhile, since trains usually run on a 57 per cent subsidy, the BJP is taking this figure, plus adding a little to compensate for the trains running under capacity to ensure social distancing, and claiming it as an 85 per cent subsidy granted by the central government. BJP leader BL Santhosh made this clear in a tweet explaining how the Centre arrived at its 85 per cent subsidy figure.
Railways already subsidises 57% of passenger fare . 1/3 rd passengers & empty train on return journey adds another 28%. This 85% is borne by railways . It's asking another 15% from states of origin not #MigrantLabourers

— B L Santhosh (@blsanthosh) May 4, 2020
While state governments and the Centre are involved in this back-and-forth over the train tickets, the migrant workers themselves have come forward to say that they have been charged for their transport. Reports have emerged from Uttar Pradesh and Gujarat, where journalists have met with the passengers of these special trains who testified that they had to pay the ticket fare before boarding. A police officer from Bhiwandi said that workers were charged ₹800 per ticket.
DSP Bhiwandi was recorded on camera saying, "passengers in the special train to Gorakhpur are charged rupess 800 per ticket."@BDUTT pic.twitter.com/iDtwTbKlQO

— Mojo Story (@themojo_in) May 4, 2020
According to a report in Ahmedabad Mirror, of the 20 migrants they spoke to, everyone except those heading for Chhattisgarh and Jharkhand had to pay for their tickets. The others were travelling to UP, Odisha, and Madhya Pradesh.
Is the government telling us the truth? In Gujarat, migrants say they paid for their own train tickets in contrast to what BJP has claimed https://t.co/3xj4JoqdWn via @ahmedabadmirror

— ParanjoyGuhaThakurta (@paranjoygt) May 4, 2020
However, conflicting reports emerged through the day, with Times Now claiming that Kerala, Maharashtra, and Rajasthan were making labourers pay for their tickets. Interestingly, these are the states in which the BJP is not in power.
Spin a yarn, spin it fast and wild like Goebbels did, and lo and behold, a lie is reborn as truth. Govt of #India subsidised migrant journey by 85%; States were to pay 15%. Leftie Kerala and Congressi Maharashtra & Rajasthan made migrants pay. To cover this truth, spin a yarn… https://t.co/Biqa0miudO

— Kanchan Gupta (@KanchanGupta) May 4, 2020
In Bihar, Chief Minister Nitesh Kumar said that the workers will be reimbursed for their tickets and will get an additional 50 rupees for their journey home. Kumar's decision comes hours after Tejashwi Yadav, the 30-year-old leader of Bihar's opposition party RJD, offered to pay for all the passengers of 50 trains.
Even as the issue gets politicised, it looks like there is no end to the woes of India's migrant labourers who have been worst-hit by the lockdown.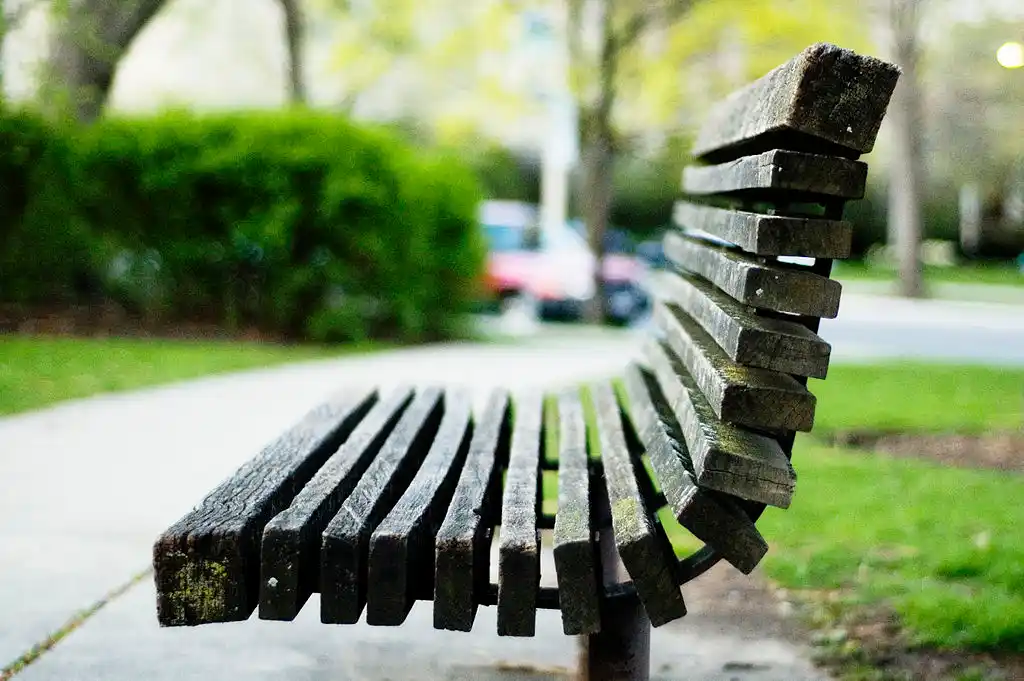 The Arré bench delivers stories that mattress. It hasn't achieved much sofar. But it's getting bedder.