Odisha's Naveen Patnaik, who has completed 20 years in office, has once again risen to the occasion. As the nation battles the coronavirus pandemic, he has promised to pay doctors, nurses, and other healthcare officials four months' salary in advance. He has also donated his three months' income to the CM's relief fund.
While India struggles to cope up with a 21-day lockdown, with big cities panic buying and foregoing social distancing, and police beating up delivery boys and doctors, a couple of state authorities over the past few days have risen to the occasion.
Odisha's Naveen Patnaik, who has completed 20 years in office, continues to deliver. His welfare schemes and development plans have fought anti-incumbency. His response to Cyclone Fani has been applauded and now amid the coronavirus crisis, he has once again proved that he is a people's politician.
On Wednesday, to boost the morale of the healthcare officials at the frontlines of the ongoing fight against Covid-19, Patnaik announced four months' advance salary for doctors, nurses, and other paramedical staff. All health personnel across the state are to receive their salaries for the months of April, May, June, and July in the coming month.
this man is hero of odisha politics

— CAAfir (haath dhote raho) (@Chinmay_2001) March 25, 2020
For health personnel's commendable "selfless service to the people (of Odisha)", Patnaik also appealed to the viewers to treat doctors and hospital staff with respect for their round-the-clock hard work "by sacrificing their comforts."
His address to the state has also been calm and composed. And has been urging everyone in the state to do the same – to be prepared but not panic.
Our collective responsibility is the only hope to fight the epidemic. Appeal everyone to remain calm but not complacent, remain prepared but not panic.

— Naveen Patnaik (@Naveen_Odisha) March 13, 2020
Patnaik, who has been lauded even by PM Modi for his swift thinking and actions, has also donated his three months' salary to the Chief Minister's Relief Fund set-up for Covid-19.
CM @Naveen_Odisha has donated his three months' salary to CMRF #COVID19 Fund to help those affected by the pandemic, reiterating that extraordinary circumstance demands extraordinary response. CM has appealed all to donate generously to provide humanitarian help to the affected.

— CMO Odisha (@CMO_Odisha) March 23, 2020
With a rise in Indians returning from abroad, Patnaik set an example by registering his sister's details, who was flying back to the country, on the government portal to keep a track of her travel history and further help with the testing for coronavirus. In his tweet, he also appealed to people to register details about their family members and friends coming from abroad for the same.
Setting a great example, Chief Minister!

I hope others also emulate Naveen Babu. We all can do our bit in preventing the spread of COVID-19. @Naveen_Odisha #IndiaFightsCorona https://t.co/N3LeLfxdAC

— Narendra Modi (@narendramodi) March 18, 2020
Although Odisha has confirmed two positive Covid-19 cases so far with zero fatalities, Patnaik wasted no time in declaring it a disaster as per the National Disaster Management Act. Following his lead, the Government of India declared it to be a notified disaster the very next day. In fact, before the entire nation could be declared under a lockdown, Patnaik had already announced "a near total-lockdown" of districts and towns in his states.
Odisha announces week-long 'near total lockdown' of 5 districts, 8 townshttps://t.co/2Jr8JsTjEE

— The Indian Express (@IndianExpress) March 21, 2020
He stepped in and reached out to Odia students who were in Punjab, following the restricted travel movements. They were safely brought back to the state.
During these restricted journey hours, for combating corona, sincere efforts by Hon'ble CM Naveen Patnaik paved a way for safe return of 69 odia students from Vatinda, Punjab. Odisha Mo Parivar Team & others received them at BBSR Rly. Stn. & safely sent to their destination. pic.twitter.com/X44xTFemLJ

— Ananta Narayan Jena (Bunu Bhai) (@bbsrcentralmla) March 19, 2020
The CM has also gone on to request other ministers to look after Odia students stuck in their states, and has guaranteed that Odisha too will take care after their people.
In the times of a pandemic, it's leaders like Naveen Patnaik with their quick-thinking and calm approach that keep the flame of hope burning.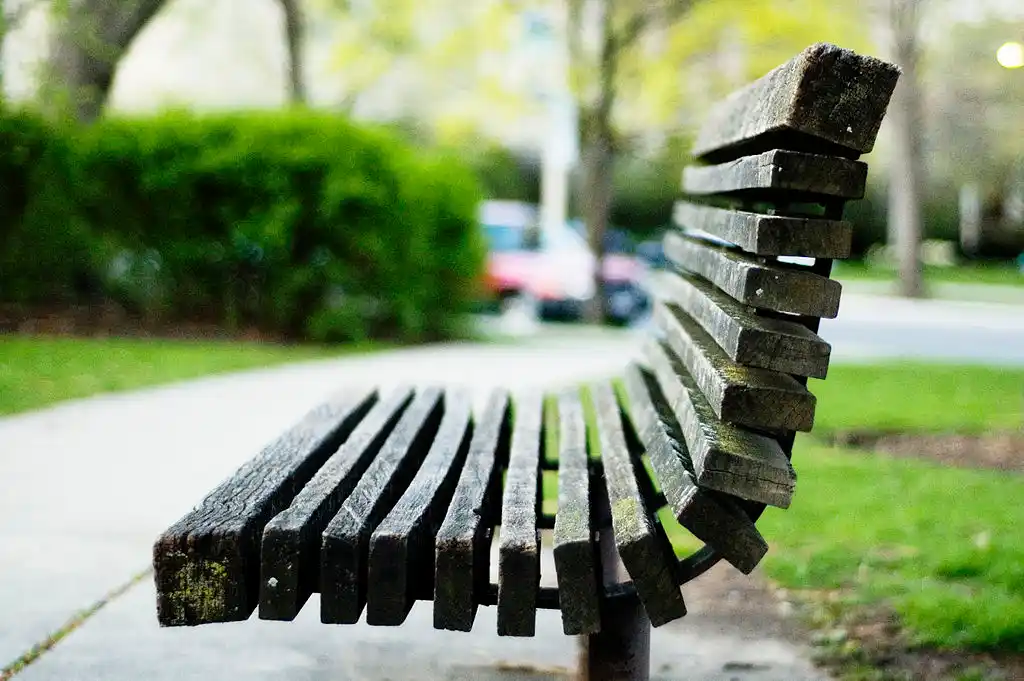 The Arré bench delivers stories that mattress. It hasn't achieved much sofar. But it's getting bedder.