In UP's Bareilly, authorities were asked to sanitise buses. Instead they used the disinfectant on migrant workers returning home.
Ever since the Centre-issued nationwide lockdown has been moved to action, the sufferings of the economically weaker section of our society continues to get grave and inhumane with each passing day.
Without jobs, migrant workers were forced to walk hundreds of kilometres to return home. After days, the Delhi government stepped in and arranged for buses to ferry them back to their villages but unintentionally created a stampede-like chaos. Their woes don't end at that.
Those returning to their homes from cities were alighted from the bus and forced by the administration in Bareilly to squat on the road, as they were doused with sanitiser solution before being allowed entry into the district on Monday. Since reporting its first positive case a day prior, the district's traffic police personnel and fire brigade began sanitising public places with a solution of sodium hypochlorite. But a sanitiser used to disinfect a bus stop can't possibly be used on humans, can it?
Who r u trying to kill, Corona or humans? Migrant labourers and their families were forced to take bath in chemical solution upon their entry in Bareilly. @Uppolice@bareillytraffic @Benarasiyaa @shaileshNBT pic.twitter.com/JVGSvGqONm

— Kanwardeep singh (@KanwardeepsTOI) March 30, 2020
The footage of the incident, which is now viral on social platforms, shows a group of migrant workers, that included women and children, huddled on the road at Bareilly's Satellite Bus Stand as officials stand by. A man wearing a full-body protection gear can be seen spraying a solution from a canister at the crowd and drenching them completely even as they have their luggages strapped on.
As the video of the "chemical bath" surfaced, people on social media were enraged at the treatment meted out to poor workers, labelling it as "discrimination".
Filmmaker Rakesh Sharma questioned, "Did they spray returning VIPs, NRIs or corporate executives at airports like this? How is it ok then to do this to migrant labour?"
Did they spray returning VIPs, NRIs or Corporate executives at airports like this? How is it ok then to do this to migrant labour?

Remember, coronavirus was brought to India not by its poor, but the international travellers! It spread because they didn't self-isolate/quarantine. https://t.co/fWPdvzWCcf

— Rakesh Sharma (@rakeshfilm) March 30, 2020
Journalist Shiv Aroor echoed his views.
Is this also being done at airports on Indians arriving from abroad? Horrible image of the day here from UP's Bareilly, shared by @KanwardeepsTOI: pic.twitter.com/suGkOw8VRd

— Shiv Aroor (@ShivAroor) March 30, 2020
Another user tweeted his discernment by comparing the treatment of the workers to a "cattle".
Spraying them down like cattle. Would these people do this at the airports?

— Petrohead (@Petrohead1) March 30, 2020
Ashok Gautam, the nodal officer in charge of the Covid-19 mitigation group, confirmed that the migrants were sprayed with chlorine-mixed water, and justified the act by stating that it was an important step, necessary to contain a possible spread of the deadly virus. "We tried to keep them safe and asked them to shut their eyes," Gautam told The Hindu. "It's natural they will get wet."
Girish Makker, Bareilly-based doctor, didn't share the same opinion. "Depending on the level of chlorine (mixed with water) it can cause burning and itching if applied on skin," he told Hindustan Times.
The Bareilly district magistrate admitted that some officials may have crossed the line in the sanitisation drive due to ignorance.
Bareilly District Magistrate has clarified that some employees took an overzealous step due to ignorance. Required action has been taken against those employees: Lav Aggarwal, Joint Secretary, Union Health Ministry on viral video of disinfectant being sprayed on migrant workers pic.twitter.com/jcBKLrxvuf

— ANI (@ANI) March 30, 2020
In his tweet, he wrote that teams of Bareilly municipal corporation and fire brigade were instructed to sanitise buses but they went overboard in their actions. While measures will be taken against the concerned officials on the basis of the inquiry report, those affected are being treated under the guidance of the chief medical officer.
Congress General Secretary Priyanka Gandhi Vadra reacted to the incident and requested the UP government to refrain from being inhuman, expressing that the workers have already suffered a lot and the chemical bath will only make them susceptible to health problems. BSP chief and former UP CM Mayawati too has criticised the government for this cruelty.
It's six days into the 21-day lockdown and the stories of migrant workers continue to break our hearts.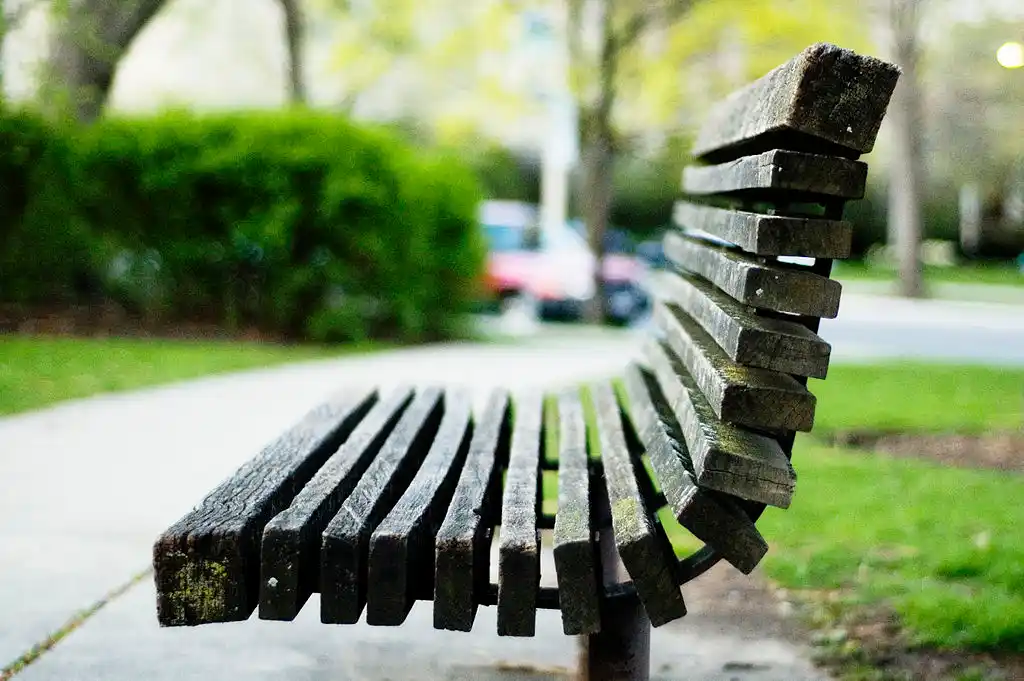 The Arré bench delivers stories that mattress. It hasn't achieved much sofar. But it's getting bedder.