If there was one thing we waited for in 2020, it was the coronavirus vaccine. But now that it is here, India is facing a unique problem – some are reluctant to take the doses, resulting in wastage of vaccines.
For over a year, the world anxiously waited for the coronavirus vaccine. It was the light at the end of the tunnel, a beacon of hope that things could go back to normal once again. Everyone cheered for researchers and scientists as vaccines kept getting approved by various regulators around the world. The world is now scampering to raise production capacity so doses can be provided to all. However, India faces a unique problem.
While the world struggles with scarcity of doses, India has a scarcity of people willing to take the doses. Question marks around phase-III data of the indigenously developed Covaxin haven't helped, and the consequences are telling. As of Monday, only 56 per cent of people eligible to get the shot have stepped forward to take one. Doses of vaccines are going to waste in at least six states – Maharashtra, Tamil Nadu, Haryana, Bihar, and Assam, as citizens were not showing up to receive their shots, according to a report in The Hindustan Times.  Given that we have the opportunity, and the means to turn the tide, this is an unfortunate development.
India's plans to inoculate 300 million people by July will take a hit if current trends continue. "Many in our institute aren't comfortable with Covaxin because we don't know how effective it is. To build trust among people the government must come out with the data, evidence of the trials, and encourage free and fair discussions," said Adarsh Pratap Singh, a member of the Resident Doctors Association at the All India Institute of Medical Sciences in New Delhi.
It is a sentiment echoed even by Vinod Kumar, a resident doctor at the All India Institute of Medical Sciences of Patna. "At least 40% of doctors here are unsure and want to wait. Carrying out a vaccine trial on us when India is short of doctors, healthcare workers doesn't make sense," he stated. Both the government and the pharma companies in question have defended their own vaccine. In the case of Bharat Biotech, with a fiery press conference. Rage and anger are a poor substitute for persuasion and dialogue. Maybe it's time we looked at other examples from around the world.
India's plans to inoculate 300 million people by July will take a hit if current trends continue.
As of January 25, Israel has already vaccinated 20 per cent of its population, including 72 per cent of those aged above 60. Israel also faced challenges of slow adoption in its initial week and there are lessons for India on how they tackled it. The government launched "a multi-pronged educational campaign to provide information, allay fears, and overcome hesitancy. The campaign made use of the mass media, social media, organisational websites, and more. An important part of this effort involved monitoring social media for anti-vax messages and addressing them head-on," as reported by the Israel Journal of Health Policy Research (IJHPR).
Another tool to increase adoption, as demonstrated by the Israelis, is to give people options when it comes to scheduling a vaccination. These included by phone to a health plan call center, by computer via the health plan web site, or by mobile phone via a health plan app. Daily updates on the number of Israelis vaccinated, accompanied by video clips and photos of large numbers of people getting vaccinated were shared on all media. "These data and visuals may be providing reassurance to persons who might otherwise be hesitant to get vaccinated . The thinking then becomes, if so many Israelis are queueing up to get vaccinated voluntarily, then this is probably a good thing for me as well," the IJHPR stated.
India has reported relatively lower coronavirus cases over the past month. With two vaccines rolled out, we could fight the pandemic with an effective programme. It could well be an example for other developing nations around the world. But for that, we must get our act together on vaccine adoption, for it would be a tragedy if vaccines are lying out there but we can't get people to take them.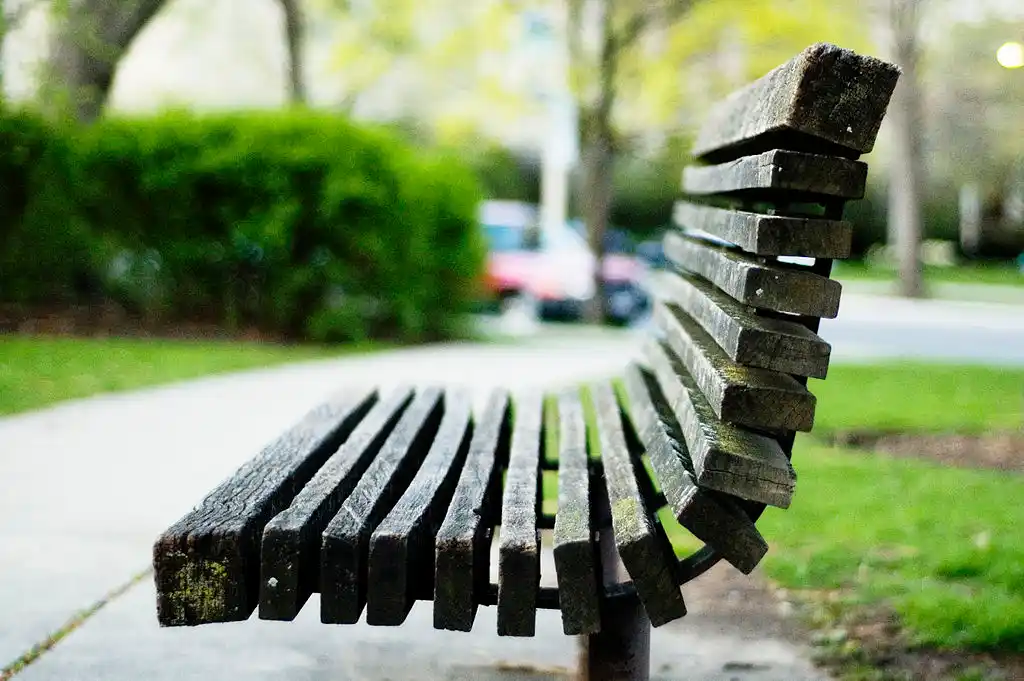 The Arré bench delivers stories that mattress. It hasn't achieved much sofar. But it's getting bedder.