Being stuck indoors for weeks due to the coronavirus quarantine isn't easy, but animal videos – like the fluffy white dog walking itself with a drone, and Arnold Schwarzenegger's adorable pets – are like a soothing balm for the soul.
Ever since the pandemic struck, there have been two kinds of headlines doing the rounds — one set is guaranteed to make you want to get back into bed and mope around for another week. The other will fill you up with warm and fuzzy feelings for hours.
As coronavirus headlines continue to alarm across the world, it's adorable animal videos that are saving the day… or us from extreme boredom at the very least.
Even though the posts about elephants getting drunk in a tea garden in China, and swans returning to the canals of Venice, have turned out to be fake or semi-fiction, the way these articles were shared and liked indicates that we're desperately craving any good news. And these animal videos have been helping fill up the void:
The professional gamer cat
In a video uploaded on Reddit yesterday, and had over 60 thousand upvotes only seven hours later, a cat is seen absolutely destroying its owner in a game of tic-tac-toe.
I've been in quarantine so long I didn't realize my cat beat me in literally every single way from r/funny
Uploaded with the title "I've been in quarantine so long I didn't realise my cat beat me in every single way," the video shows the owner losing to the cat in two different ways in the same game of tic tac toe. After its victory, the cat simply walks away, as if to imply it was all too easy.
Meanwhile, this has become a trend with several TikTok users also posting videos playing the game with their cats. Only, clearly, not all these cats are as good at the game as the first:
"how's self quarantine going?" pic.twitter.com/6dzU8UjoeZ

— iqra (@iqraanabi) March 15, 2020
"how's self quarantine going?"

Where do I get a refund for a broken cat? pic.twitter.com/LOTAKPHgbn

— sab ★~(◡‿◡✿) (@ainaasabreena) March 16, 2020
Cypriot dog that walks itself with a drone
A less spoken about consequence of the coronavirus quarantine is how pets have been coping with being locked up indoors all day. That is all pets except for this dog, who lives with a very innovative man in Cyprus.
In a video that's been going viral for the last couple of days, a small white dog is being walked down the street, not by its owner, but by a drone, operated by Vakis Demetriou.
The man is standing safely on his balcony, while the little dog enjoys its walk on the deserted street. Captioned, "Stay Home but don't forget your dog's happiness", the video was taken by Demetriou's daughter, and uploaded on Facebook, before it was shared across social media.
<

An Israeli man walks his dog via drone (source: Facebook) pic.twitter.com/tLt5VVD94u

— Sam Sokol (@SamuelSokol) March 19, 2020
Arnold Schwarzenegger, a donkey, and a horse
When Arnold Schwarzenegger gave us the famous catchphrase "I'll be back", in 1984's The Terminator, not too many expected him to return with a tiny donkey and a pony by his side.
But apparently the 72-year-old former governor of California, and one of the biggest action stars of the last couple of decades, has been social distancing along with his two adorable pets, Whiskey and Lulu. We first see them in this video clip he shared five days ago urging everyone to stay indoors as much as possible.
Stay at home as much as possible. Listen to the experts, ignore the morons (foreheads). We will get through this together. pic.twitter.com/FRg41QehuB

— Arnold (@Schwarzenegger) March 16, 2020
And as a follow up to this PSA, Schwarzenegger shared another video this morning, in which he's seen feeding the two food off his plate, a video that has led to Twitter users saying that if there was anything good to come out of this pandemic, it's this.
After my home workout, fueling up with Whiskey and Lulu. pic.twitter.com/keXGJye6MK

— Arnold (@Schwarzenegger) March 20, 2020
If there is any good to come out of this shitshow, it's Arnie & these videos 🥰

— Kate Goodrich 💭🏇 (@kategoodrich) March 21, 2020
Meanwhile, the TV channel Animal Planet has decided to devote the next 96 hours to showing it's adorable programme "Too Cute", while zoos and aquariums across the world continue to livestream different enclosures to the public. Sure it isn't easy being stuck indoors for weeks, but animal videos like these do make it a whole lot easier.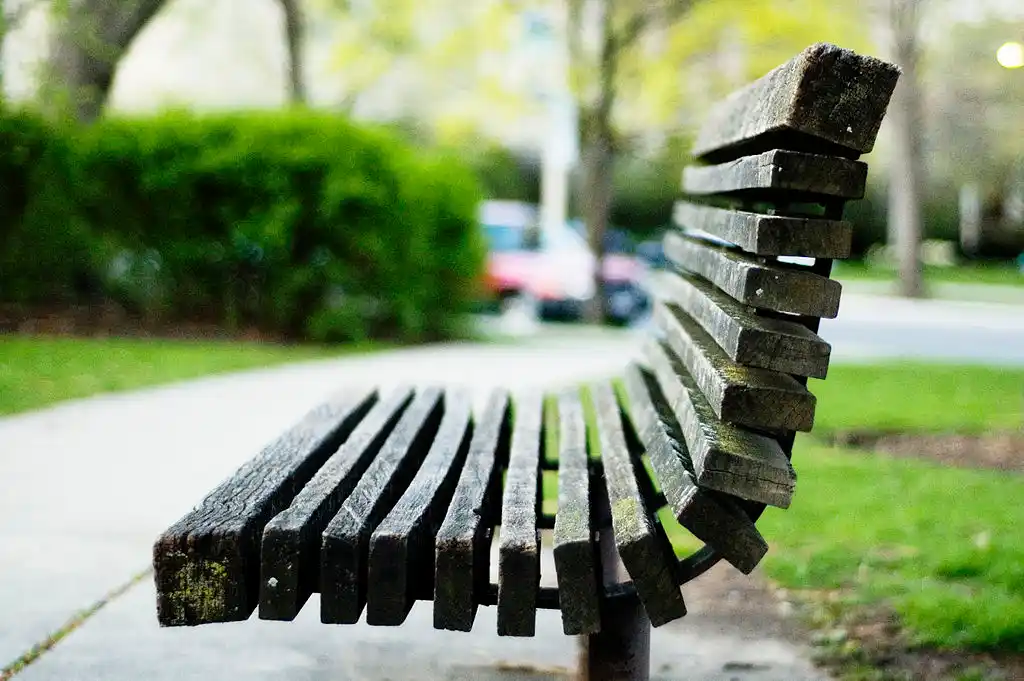 The Arré bench delivers stories that mattress. It hasn't achieved much sofar. But it's getting bedder.