Dubey heads the Uttar Bharatiya Mahapanchayat, an organisation of North-Indians living in Mumbai. A self-proclaimed labour leader, he circulated several videos addressing stranded migrants. In one, he claimed to have arranged for 40 buses to take migrant workers home once the lockdown ended on April 14.
Vinay Dubey, a Navi Mumbai resident has been arrested for spreading rumours that led to crowds gathering at Bandra station amid a lockdown. He has been booked under Section 117, 153 A, 188, 269, 270 and 505 (2) of the Indian Penal Code (IPC) and Section 3 of the Epidemic Diseases Act. He will be produced before a local court today.
Man Who Allegedly Incited Migrants To Gather In Mumbai's Bandra Arrested https://t.co/LTINcnknqN

— NDTV News feed (@ndtvfeed) April 15, 2020
A self-proclaimed labour leader, Dubey put up several videos on his social media profiles, addressing stranded migrants. In one video, he stated that he'd made an arrangement for 40 buses and once the lockdown is over on April 14, he will take all migrants to their respective villages in North India for free. A police official denied giving any such permission.
मुंबई से उत्तरभारत के लिए निशुल्क बससेवा !!

यात्रा परमिशन के लिए राज्य सरकारो को अधिकृत #इमेल भेजा गया है.#VinayDubeyMumbai@OfficeofUT @CMOMaharashtra @CMOfficeUP @ChouhanShivraj @NitishKumar @HemantSorenJMM @PMOIndia @ANI @rajnathsingh @RahulGandhi @INCIndia @AUThackeray pic.twitter.com/A9CE4hr9Xb

— Vinay Dubey Mumbai (@The_vinaydubey) April 9, 2020
In another video, Dubey said that the government had not made adequate arrangements for migrant labourers and if trains are not arranged to send them back to their respective villages by April 17-18, they should mobilise and start walking towards their villages by April 20. He even shared his mobile number in the video so people can contact him. He ended with "I, Vinay Dubey, will start the journey with those migrants on foot." Several of these videos made it to WhatsApp and into the phones of migrant workers, who work in the city as domestic help, construction workers, and in the informal economy.
Dubey heads the Uttar Bharatiya Mahapanchayat, an organisation of North-Indians living in Mumbai. In December of 2018, MNS chief Raj Thackeray had addressed the organisation, in his attempt to reach out to the North-Indian migrant community in Mumbai. A few months later, Dubey decided to contest as an independent candidate from the Kalyan seat during the Lok Sabha polls.
This was Dubey's second foray into electoral politics, after contesting from the Varanasi North constituency during the 2012 assembly elections in Uttar Pradesh. However, his Twitter bio now says he "doesn't belong to any political party and [is] hence free to speak against anyone."
After organising Raj Thackeray rally, UP man to contest from Kalyan https://t.co/YrQibKCYo0, reports @dhavalkulkarnihttps://t.co/4AaB7ANEoj

— DNA (@dna) April 23, 2019
Dubey has quite a following on social media, with over 2,20,327 followers on Facebook and 5,000 on Twitter. His bio describes him as an "entrepreneur and social activist". He runs a business providing technical support to e-commerce websites.
Mumbai Police is investigating whether Dubey's posts were responsible for the gathering of over 1,500 in Bandra, in defiance of a lockdown, that eventually led to a lathicharge. ABP Majha journalist Rahul Kulkarni has also been arrested from Osmanabad, for spreading fake news that trains will start on April 14.
Maharashtra police arrested @abpmajhatv reporter Rahul Kulkarni from his home town Osmanabad for allegedly spreading fake news that trains will start on April 14, 2020. Such circular was issued by Railway ministry, the details inquiry should happen & culprit should be punished

— Sudhir Suryawanshi (@ss_suryawanshi) April 15, 2020
While the country fights the coronavirus pandemic, it is also engaged in a battle against misinformation and rumour mongering that can have disastrous consequences. The gatherings in Bandra and Surat, were just a few examples of the scale of humanitarian crisis we are experiencing.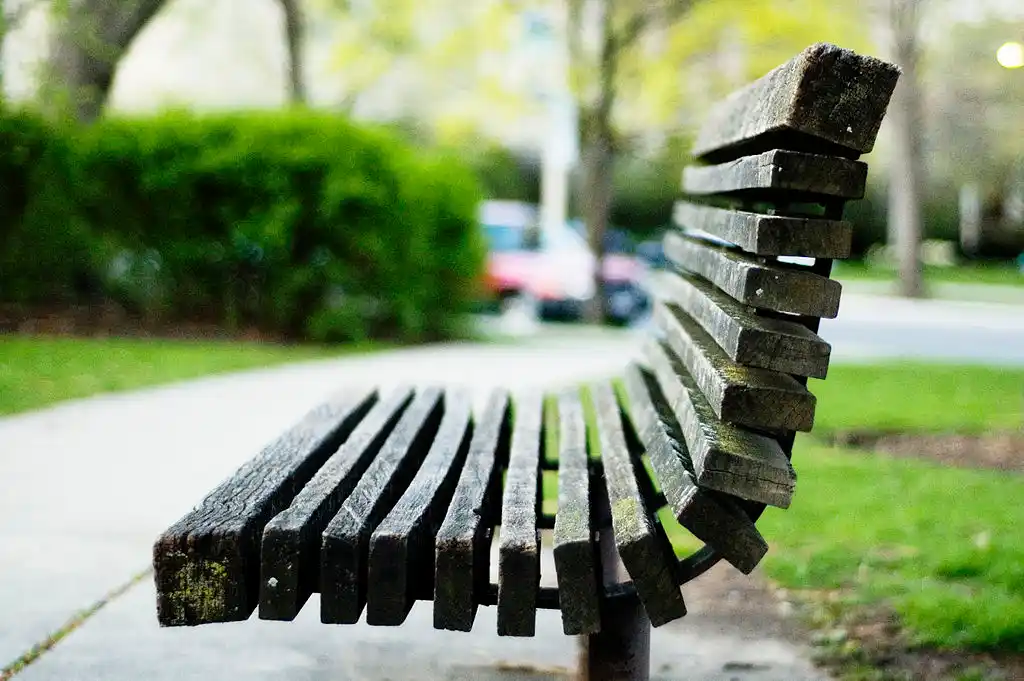 The Arré bench delivers stories that mattress. It hasn't achieved much sofar. But it's getting bedder.