Norbert Elekes, a "data storyteller" with 198.2K Twitter followers, provides daily updates on Covid-19 from around the world. Just statistics with no commentary. But Indian Twitter, which has awarded him unflattering nicknames such as "Yamdoot" and "maut ka saudagar", wants him to stop.
As the lockdown in India continues and newspapers are difficult to come by, people are turning to social media for both information and entertainment. While platforms like Facebook and Twitter might be rife with fake information, there are individuals who have taken up the task of reporting factual, verified news to help paint a clearer picture of the emerging global situation. One such Twitter handle belongs to Norbert Elekes, whose bio proclaims him as a data storyteller. Elekes has 198.2K followers on Twitter, and provides multiple daily updates on worldwide developments relating to the coronavirus pandemic.
Elekes has a very matter-of-fact approach to his Twitter, in that he usually just shares figures and statistics with little to no commentary of his own. For those looking for non-partisan coverage of the coronavirus update, Elekes' Twitter would be a good starting point.
Coronavirus update, U.S.

– 33,347 new cases in last 24 hours
– 432,132 cases in total
– 23,906 recovered
– 14,768 deaths
– 35% of cases in New York
– Nearly 2 million tests performed

— Norbert Elekes (@NorbertElekes) April 9, 2020
His updates about the pandemic unfolding in the US are as neutral as those from any other country.
NEW: Brazil reports 2,146 new cases of coronavirus, 16,195 cases in total.

Brazil's largest daily increase so far.

— Norbert Elekes (@NorbertElekes) April 9, 2020
Elekes also provides updates on the number of coronavirus cases spreading through various countries on different continents.
Coronavirus update, Europe:

– Spain: 6,278 new cases
– UK: 5,491 new cases
– Germany: 5,118 new cases
– Turkey: 4,117 new cases
– France: 3,881 new cases
– Italy: 3,836 new cases
– Belgium: 1,209 new cases
– Russia: 1,175 new cases
– Switzerland: 1,027 new cases

— Norbert Elekes (@NorbertElekes) April 8, 2020
Coronavirus update, Africa:

– Egypt: 110 new cases
– Algeria: 104 new cases
– South Africa: 96 new cases
– Morocco: 91 new cases
– Cameroon: 45 new cases
– Ivory Coast: 35 new cases
– Ghana: 26 new cases
– Nigeria: 22 new cases
– Kenya: 7 new cases
– Rwanda: 5 new cases

— Norbert Elekes (@NorbertElekes) April 8, 2020
Occasionally, he will also share a photo or a news item that captures the absurdity of life in the times of coronavirus, but once again, without any commentary.
Italian priest said it's too sad to celebrate mass in an empty church. So he asked parishioners to send him their photos.

The church is now full of selfies. pic.twitter.com/PDAKkGtL8m

— Norbert Elekes (@NorbertElekes) April 5, 2020
However, despite his detached reporting style, Elekes has been generating a strong emotional reaction from Indians on Twitter, who have started viewing his daily updates with a sense of dread. This has led to him being awarded an array of unflattering nicknames by Indian Twitter, including "takle", "Yamdoot", and "maut ka saudagar".
Pic 1 : Old age Yumdoot
Pic 2 : Modern Age Yumdoot @NorbertElekes #France #Covid19India #COVID2019india #lockdowneffect pic.twitter.com/5ZeM5g1MKb

— Norbert-Naam to suna hi hoga (@knockknockhell) April 7, 2020
Clearly, Elekes' tweets are making this user question their own mortality if he is being equated with the god of death. And it's far from the only time that Elekes has been compared to Yamraj.
Norbert spotted. pic.twitter.com/L9VWBhwFTU

— Les Misèrables (@theguy_you_hate) April 8, 2020
To some Indians, Norbert Elekes' face is now the face of bad news.
— Curious Kid (@DhiraJThakrE12) April 8, 2020
To others, it would be preferable if Elekes didn't tweet at all, rather than send out his daily updates which seem to threaten.
— Lonely Atheist (@messigod5) April 8, 2020
Whatever Elekes tweets, he's met with a chorus of voices asking him to shut up.
chup baith ek minute

— ` (@anujakharrr) April 8, 2020
Bus karde maama…😭😭😭 kyu dara rha hai

— Sachin Panwar सचिन पँवार 🇮🇳 (@RealSachin95) April 8, 2020
Takle, tu corona se pahle heart attack se hi məər dega humlogon ko 😭😭

— IRONY MAN (@karanku100) April 8, 2020
However, the ostrich approach to trouble isn't going to take away the authenticity of the data in Elekes' tweets. And in a world full of fake news and propaganda, there should be more appreciation for an influencer who deals solely with facts.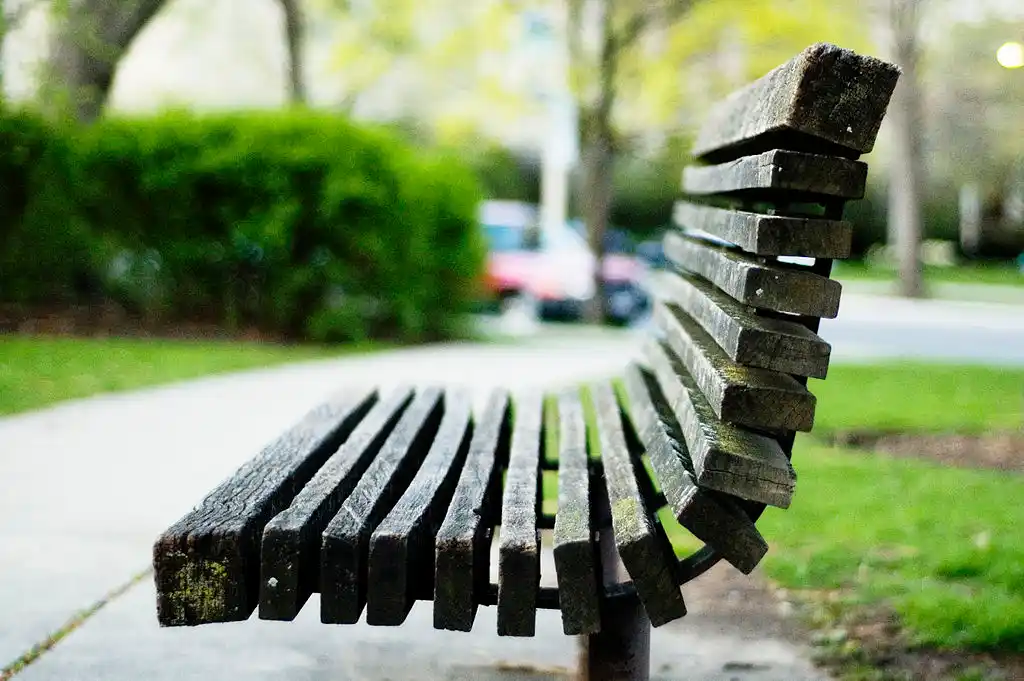 The Arré bench delivers stories that mattress. It hasn't achieved much sofar. But it's getting bedder.