Nurses, who have come in contact with Covid-19 positive cases, are reportedly forced out of quarantine and asked to resume work hospitals in Delhi. Elsewhere, doctors are allegedly being reprimanded for getting tested.
Keeping track of headlines during the coronavirus pandemic is like riding a see-saw – for every bit of good news there's always a scary headline around the corner ready to bring you down. In Delhi, a city that on Monday reported its first successful recovery of a Covid-19 patient undergoing plasma therapy, there emerged reports of a fresh coronavirus outbreak among the staff at a private hospital, with over 30 staff members testing positive.
33 staff members of Max Hospital, Patparganj, in Delhi, including 2 doctors, nurses & paramedic staff, have tested positive for COVID-19. 3 staff members at Max Hospital, Saket have earlier tested positive.

When will the govt. take the plight of medical workers seriously? pic.twitter.com/LWHRx9QWeJ

— RealReport (@report_real) April 27, 2020
The news that frontline workers like doctors, nurses, and staff have fallen prey to Covid-19 is troubling, as these individuals remain society's last line of defence against the pandemic, being there to tend to individuals whom social distancing measures and lockdowns have failed to protect from contracting the coronavirus. Even more disturbing are the accompanying reports that allege that even healthcare workers who should have been placed in quarantine after coming into contact with positive Covid-19 cases have been asked to return to work, despite the risks associated with such a resumption of duties. A staff from Max Hospital in Delhi's Saket told The Caravan that a nurse who was supposed to be under quarantine was asked to be back at work after only three hours of self-isolation. The case was no different at Max's Patparganj Hospital, where nurses under quarantine were asked to assist with a surgery, the report said.
Accounts by Max's healthcare workers seemed to reveal a troubling irreverence by the administration towards following basic COVID-19 quarantine protocol for the safety of its staff.@VidyaKrishnan and @aathira_vk report: https://t.co/c2PAQagrlg

— The Caravan (@thecaravanindia) April 26, 2020
These allegations of disregard for healthcare workers' safety at private hospitals in Delhi are refuted by the hospital's representative in the report. However, the stories of doctors and nurses being made to work despite it being in violation of safety guidelines have also been echoed on Twitter, with an anonymous doctor sharing an account of how heads of departments at the hospital he works at, are reprimanding staffers who wish to get tested for the new coronavirus. Pulling up medcis, HoDs are claiming that workers only want to get tested because they want to go on leave, @Stuprous_doctor said.
Two fellow doctors have tested positive from my department. My friends. I am at a complete loss of words.
These two and many others were being reprimanded by our HOD nad consultants yesterday "why do you want to get tested? Just so that you can get leave?"

— ButterNaan (@Stuprous_doctor) April 27, 2020
The case of hospital staff in Delhi simultaneously contracting coronavirus is a reminder of how a similar incident unfolded in Mumbai's Wockhardt and Jaslok private hospitals earlier this month. Back then, staff claimed that they were not provided adequate Personal Protective Equipment (PPE), nor were they taken off their shifts until they actually began showing symptoms – a particularly foolhardy move when dealing with a virus that can easily be transmitted by an asymptomatic carrier.
The United Nurses Association said the nurses had not been provided enough PPEs and were not tested or taken off their shifts till they began showing symptoms. https://t.co/iwjMlX31fL

— HuffPost India (@HuffPostIndia) April 6, 2020
Hospitals are where the sick can go to get treated, but it's the actual doctors, nurses, and other staffers who help patients get better. The administration at these institutes would do well to recognise that, and desist endangering the most important workers during a pandemic.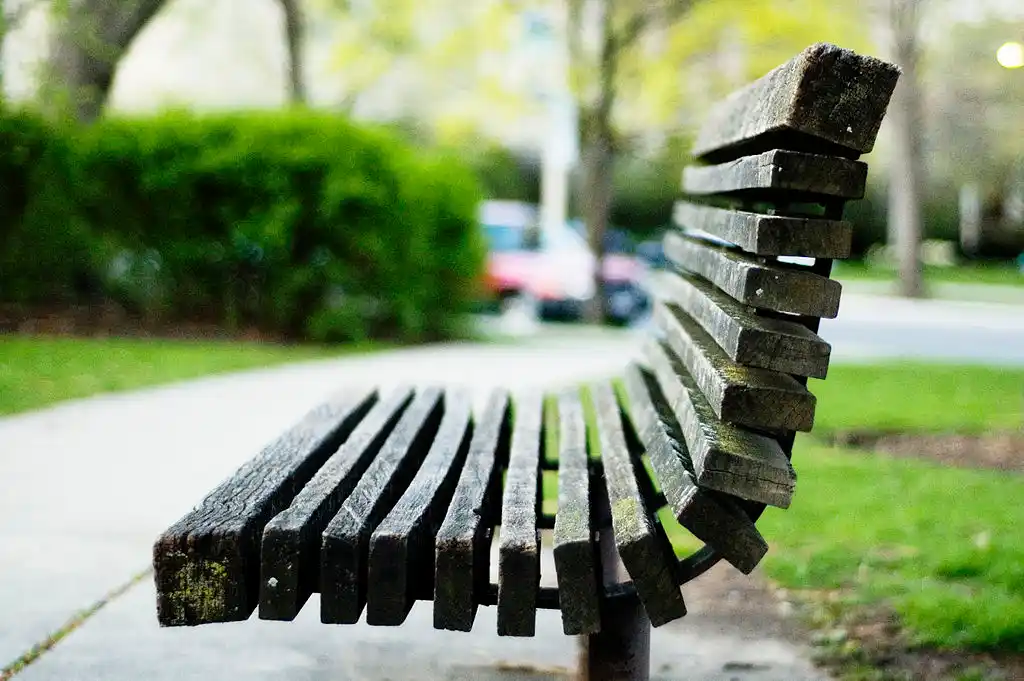 The Arré bench delivers stories that mattress. It hasn't achieved much sofar. But it's getting bedder.