Aarogya Setu is a contact-tracing app created by the government that alerts users if they have come in proximity with a Covid-19 patient and warns them about hotspots. But even as the PM urged users to download this app, experts raised privacy-related concerns.
In his seven-point appeal from earlier today, Prime Minister Narendra Modi requested citizens to download the Aarogya Setu app as the country prepares for a lockdown extension. But what exactly is the app? And how useful is it as far as fighting the pandemic goes?
Created by the Centre, Aarogya Setu app, a contact-tracing app, was launched on April 1 to track the coronavirus cases across the country. It is designed to make information regarding Covid-19 accessible to the common man.
Aarogya Setu is an important step in our fight against COVID-19. By leveraging technology, it provides important information. As more and more people use it, it's effectiveness will increase. I urge you all to download it.https://t.co/VaiPIjhxM2https://t.co/8Irj6ApmOQ pic.twitter.com/L91vaLlCCq

— Narendra Modi (@narendramodi) April 8, 2020
The app relies on the smartphone's inbuilt bluetooth technology and GPS to track people infected by Covid-19 and is designed to send out alerts when users come in close proximity to positive patients. It is said to calculate the user's risk of infection based on recency and proximity from Covid-19 patients.
Once you download the app, it asks you if you have any of the following symptoms – cough, fever, or breathing difficulties. If you don't, you are in the safe green zone.
The app urges users to keep bluetooth and location devices on when you leave the house. When you visit a crowded place and stand next to someone with no symptoms, it shows the green zone. But if the person is tested positive for Covid-19 in the next 10 days, an alert will be sent to you. The app shows you coronavirus hotspots in your locality, so that you can avoid those zones.
Of course, questions about privacy have been raised but the government has claimed that the user data is not compromised and is only accessible to the Government of India. The user's name and number is not allowed to be disclosed to the public at any point of time. With over 10 million downloads on Google Play store and with a 4.4 rating on Apple App store already, the World Bank has also praised the innovation.
In a South Asia Economic Focus report published on Sunday, the World Bank stated, "Digital technologies can also be used to monitor the spread of Covid-19. Such initiatives, largely voluntary, have been successful in helping combat the pandemic in East Asia. Incentives also can be provided to those who report symptoms. India recently launched an app, Aarogya Setu, that uses location data from persons' smartphones to tell users if they have been near someone who tested positive for Covid-19."
NITI Aayog CEO Amitabh Kant too was all praise for the app.
India leads the way in contact tracing for COVID-19: privacy-first by design, secure, robust and scalable to billion users. Glad to see Apple and Google joining hands to develop contact tracing on the lines of #AarogyaSetu @tim_cook @sundarpichai pic.twitter.com/JDoSl0A5Qa

— Amitabh Kant (@amitabhk87) April 11, 2020
However, privacy-focused groups such as the Delhi-based Internet Freedom Foundation have raised their concern over the app's lack of compliance with the globally-held privacy standards. IFF raised concerns about information collection, purpose limitation, data storage, institutional divergence, and transparency and audibility of contact-tracing apps like Aarogya Setu, reported The Economic Times.
Although certain sections of the government and technology volunteer groups claim that the app was designed with a privacy-by-design approach, the report observed that the app's privacy policy absolutely "does not specify which departments or ministry or officials will be the ones accessing that data", with "a lack of specificity adding to concerns of overreach." At present, there is no legal framework that administers the Aarogya Setu app, beyond the privacy policy and the terms of use.
The India division of the New York City-based Software Freedom Law Center has  alleged that the app collects sensitive personal data such as a person's gender and travel information that it stores in the cloud.
However, government sources said that the health-related aspects of the app are "strictly in consultation with the Ministry of Health and Family Welfare," while the Ministry of Electronics and Information Technology handles the data aspect as the nodal department.
Those who have downloaded the app also have some reservations.
The data sharing doesn't feel comfortable! #ArogyaSetu #AppStore pic.twitter.com/o57m4mWqqk

— Divya Jain (@DivyaJa69266137) April 11, 2020
My father got an email from SBI bank that showing all safe in arogya setu app is criteria to apply for loan during this virus season….say eye~ they gonna use it as e pass too pic.twitter.com/nNRFo99hBD

— ᴀᴋᴀɴᴋsʜᴀ⁷ || Check📌 (@Louder_Then_BTS) April 11, 2020
But is privacy really a concern for Indian users as coronavirus cases continue to spike? We will know soon. The latest mention of the app by PM Modi is only expected to boost the number of downloads.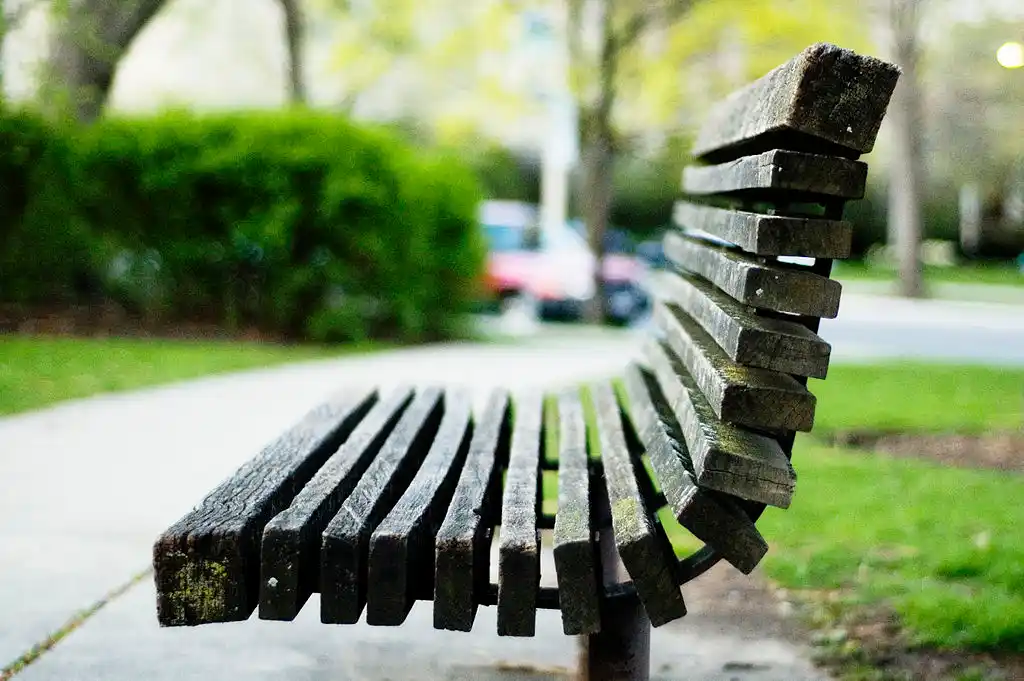 The Arré bench delivers stories that mattress. It hasn't achieved much sofar. But it's getting bedder.