Reports of stones being pelted at doctors have emerged from across the country with frontline workers now refusing to conduct door-to-door screening of residents in some states. If we don't save our doctors, there's no saving us.
As if there wasn't enough to worry about with a pandemic that has led to 437 deaths, and a nationwide lockdown as a consequence, residents in some parts of India, it seems, are on a mission to make things worse.
Weeks after being asked to gather at their balconies to honour healthcare workers who are at the frontlines of this global war, 17 residents of Moradabad district in Uttar Pradesh were arrested for pelting stones at a medical team in an ambulance.
The shocking incident was received with strong condemnation by thousands of social media users, including BJP's national spokesperson Sambit Patra.
Condemnable behaviour by some in Moradabad,stone pelting and severely injuring the #CovidWarriors & badly damaging the ambulance which had gone to pick up a patient! pic.twitter.com/4cFNWkeJqR

— Sambit Patra (@sambitswaraj) April 15, 2020
The healthcare workers were attempting to screen potential patients, after a Covid-19 case was confirmed in the area, reports said. Visuals from the colony that were shared online showed smashed police vans and streets littered with stones, in a scene that unfortunately seems to be becoming all too common in our country.
These visuals are from UP's Moradabad where team of medical staff and cops who had gone to a locality under the Nawab Pura police station to take a #Covid_19 suspect to hospital were attacked and stones pelted on them .One hopes strict action will be taken against all involved ! pic.twitter.com/n4ueBN42K1

— Alok Pandey (@alok_pandey) April 15, 2020
This latest display of disdain proved to be the final straw for a few doctors and nurses in the state, who have reportedly refused to conduct door-to-door screening of residents, and have instead requested that the police take over.
Totally indefensible conduct of section of Moradabad citizenry against Dr.and health team. Shameful.

— Javeed (@javeedipsup) April 15, 2020
Apart from dealing with a lack of supplies, and shifts that would make even the most hardworking buckle under pressure, doctors across the country have also had to face the wrath of locals in several states, ever since the pandemic broke out.
As reported by scroll.in earlier today, similar scenes played out in at least four districts in Bihar over the last couple of days. A few weeks ago in Munger district, meanwhile, healthcare workers who went to collect samples were pelted with stones.
The state's DGP was forced to put out a strong message for these criminals on Thursday.
#WATCH Bihar DGP Gupteshwar Pandey: If anyone misbehaves with health worker, medical officer,govt employee, magistrate or police we'll take it very strictly. Won't spare them regardless of any approach they might have&any class, caste or religion they belong to. No discrimination pic.twitter.com/aeJbbnLbNM

— ANI (@ANI) April 16, 2020
All this, of course, comes barely two weeks after a mob pelted stones at doctors and nurses in two separate parts of Indore in Madhya Pradesh. The city has, over the last few days, emerged as one of the country's latest Covid-19 hotspots.
Really shameful – this is how health officials were attacked in #Indore @ChouhanShivraj @PMOIndia #IndiaFightsCorona pic.twitter.com/7Coee4Mugo

— Neeta Sharma (@NEETAS11) April 1, 2020
Reports of doctors being harassed have emerged from other states like Maharashtra and Gujarat as well. A collective of AIIMS doctors have detailed seven of these incidents in a circular addressed to Home Minister Amit Shah, requesting more protection.
AIIMS Resident Doctors Association (RDA) writes to the Union Home Minister appealing for the implementation of 'The Health Services Personnel and Clinical Establishments (Prohibition of Violence and Damage to Property) Bill.' pic.twitter.com/gm1TxxvNMh

— ANI (@ANI) April 17, 2020
A pandemic, of course, is an unprecedented challenge for our healthcare industry. But at the rate we're going, it's only a matter of time before all the doctors and nurses in the country announce that they're going through a different kind of crisis — one that has nothing to do with coronavirus.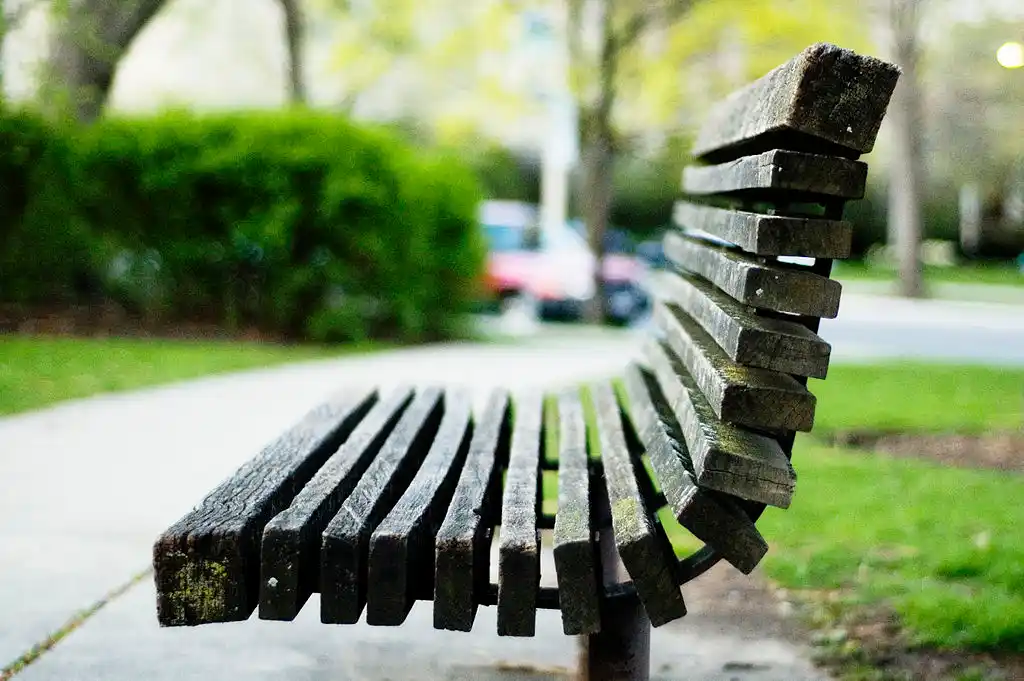 The Arré bench delivers stories that mattress. It hasn't achieved much sofar. But it's getting bedder.