Common symptoms of coronavirus include coughing, respiratory congestion, and a fever. Xenophobia should be added to the list. In Greater Noida, a Chinese man locked himself for 15 hours because he feared he would get lynched. In London and New York, people of Asian origin have faced racist attacks amid the coronavirus outbreak.
A Chinese national living in a Greater Noida colony locked himself up for 15 hours because he feared he would be lynched by locals. He had completed the required 28 days of isolation but paranoid residents gathered outside the residential complex and kept calling health officials. The man stepped out of his house after hours only when police and medical officials convinced him that he would be safe. He has tested negative for coronavirus.
There's no question about it – this novel coronavirus, COVID-19, is a huge concern. More than 3,200 deaths and over 98,000 cases have been reported worldwide. In India, the number of affected people has gone from zero to 31 in a matter of a week. It starts out looking and feeling like a regular flu. But beyond all these obvious symptoms, the coronavirus has also caused us to become worse people.  
The Nantes "gluers" stuck a message on a wall in downtown Nantes (France) to denounce the racist stigmatization suffered by Asian people in France since the start of the Coronavirus epidemic in China, in Nantes, France, on February 4, 2020.

Estelle Ruiz/NurPhoto via Getty Images
The Greater Noida incident wasn't an isolated one. Across nations and across continents, people of East Asian descent have been subjected to attacks, vilification, and stereotyping, as they become convenient receptacles for the public's fear and paranoia about this strange, resilient new strain of disease.
COVID-19 originated in China's Wuhan district in late 2019. But from a single district in China, the virus has managed to cross oceans, mountain ranges, and deserts, breaking out in localised epidemics across Asia, Europe, North America, and Australia. At this rate, Antarctica will be the only coronavirus-free continent by this summer. And with each fresh outburst of the virus in a new country, comes a wave of suspicion, mistrust, and animosity toward those who look even remotely Chinese.
With the elevated levels of fear, comes an increase in reactive bigotry.
Within Asia, this has manifested in an anti-Chinese sentiment in neighbouring countries. Japan, separated from China by a narrow sea, has seen the hashtag #ChineseDontComeToJapan trend on social media. In Singapore, an online petition urging the government to ban the entry of Chinese nationals into the city-state attracted over 125,000 signatures. A similar petition in South Korea received 7,60,000 signatures. The situation is much the same in other East and South-East Asian nations as well, from Malaysia to Philippines and even Hong Kong.
The irony is that while residents of China's neighbouring countries discriminate against the Chinese, in other parts of the world, they come in for their own share of discrimination for their proximity to China. In Israel, the government announced that it was planning on quarantining some 200 South Korean nationals as a precautionary measure against coronavirus. Reports from the Embassy of Japan in Cairo, Egypt, say that local merchants are unwilling to engage with Japanese travellers and that "corona" is being used as a slur against Japanese tourists.
Sometimes, when it goes beyond just stereotyping based on the person's country of origin, the decision to act out in self-interest acquires a more sinister shade. In the name of protecting themselves from the virus, the panicked public is using it as a convenient cover for thinly veiled racism. In London, a Singapore man of Chinese ethnicity was assaulted by four men. One of the assaulters kicked the 23-year-old and screamed, "I don't want your coronavirus in my country!" A similar incident took place in New York, where a man attacked an East Asian woman who was wearing a face mask, while calling her a "diseased bitch". 
The racist attacks across the world are proof of how easily fear of contracting the virus has prompted us to slide into tribalism and prejudice.
Violent confrontations like the ones in New York and London are becoming depressingly more common, but are not the only trouble facing East Asians in this strange milieu where they are unwilling mascots for a frightening and contagious disease. In Melbourne, parents at a children's hospital refused to get their children treated by doctors and nurses of Asian appearance. In one case in Germany, a Chinese student in Berlin was evicted by her landlord over coronavirus fears, despite her not having recently even been to China.
There are also financial pitfalls; from Australia to Netherlands, and across the Atlantic Ocean in the US, restaurants serving Chinese and Asian cuisine are seeing sharp declines in their revenue as people begin avoiding anything that reminds them of the coronavirus. In Australia, a journalist started #DontDumptheDumpling hashtag urging people to continue visiting Chinese restaurants.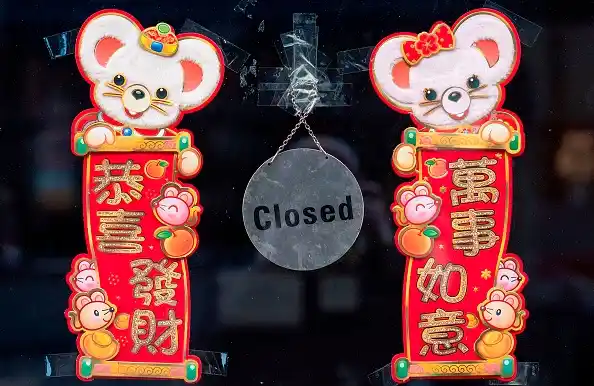 A closed sign hangs in the window of a shop in London's China Town district, on February 4, 2020, following the COVID-19 outbreak.

JUSTIN TALLIS/AFP via Getty Images
In times of crisis, such as the coronavirus, people's fears elevate their inherent biases. "We've always used race as an organising principle to define problems in the economy, problems in the culture, problems in the political domain. When there's a pandemic, or any kind of health crisis, our existing ideas about race naturally shape how we process and frame the situation. So it's not surprising that our ideas about race define who we think of as disease carriers, who we think is more susceptible to the disease, or which borders we think we should close," Natalia Molina is a professor of history and American studies at the University of Southern California told Vox. 
 The coronavirus has not yet spread as widely in India as it has in other countries, but this week has seen a state of heightened alertness and awareness about the virus. With the elevated levels of fear, comes an increase in reactive bigotry. In Delhi and Mumbai, colleges with large contingents of students from North-East India have seen similar cases of discrimination and harassment based on surface appearances. Students from the northeastern states at TISS have complained of racial discrimination, saying in the wake of the outbreak they face name-calling such as "corona" and "coronavirus."
Yes, the coronavirus is fast-spreading but that does not give us a pass to discriminate. The racist attacks across the world are proof of how easily fear of contracting the virus has prompted us to slide into tribalism and prejudice. Scientists might find a cure for the disease, but the hatred in our minds will be harder to unlearn.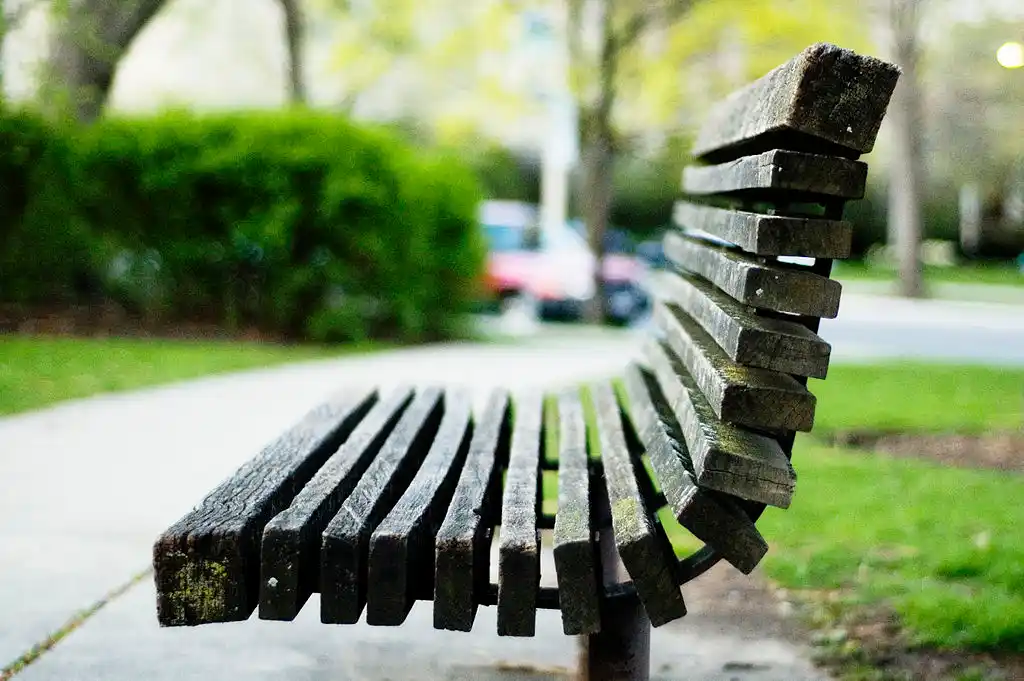 The Arré bench delivers stories that mattress. It hasn't achieved much sofar. But it's getting bedder.