The opening of a few liquor stores is all it took for Indians to forget about social distancing.
India's nationwide lockdown entered its third phase, or Lockdown 3.0 as it's being called, and some decided to bring it in with an air of celebration. You see, Lockdown 3.0 came as a big respite for many after the announcement by the Home Ministry that except in containment areas, standalone liquor shops can re-open across the country. After one-and-a-half months of a dry quarantine, crowds flocked to stores selling alcohol across the country, seriously compromising social-distancing measures in many cases.
Men will be men. Long queues outside #LiquorShops since the easy in #LOCKDOWN2020. #Social_Distancing goes for a toss! @CMofKarnataka do you think this was a wise decision?

PC: Aseef @TOIBengaluru pic.twitter.com/kwMKxgS0MS

— Nithya Mandyam (@Nithya_Mandyam) May 4, 2020
The sight of men tightly packed into a long queue raises serious questions about the safety issues surrounding the reopening of not just liquor shops, but the eventual reopening of public transport and public spaces.
Across the country, in major cities, customers lined up to get their first taste of booze in over a month.
Haven't seen such long queues for essential supplies or medical stores. People desperately wait for #alcohol shops to open in #malviyanagar after 41 days.
#LiquorShops #alcohol #Lockdownextention pic.twitter.com/fKCkE67JUL

— Shweta Sharma (@Ss22Shweta) May 4, 2020
In Delhi, queues stretched for hundreds of metres as buyers gathered outside liquor shops. In certain spots around the capital, the crowds became so unruly that the police had to resort to use of force to disperse the customers and close down the liquor shops, an NDTV report said.
With #LiquorShops being allowed to open, people have begun queuing up outside #liquor stores in several parts of the city. These are visuals from outside a wine shop in Chembur.#LockdownExtended #Lockdown3 #Lockdown3Point0 #COVIDー19 #Covid_19india pic.twitter.com/u5GzFGyuc2

— Mumbai Mirror (@MumbaiMirror) May 4, 2020
In Mumbai, one of India's worst-hit cities, long queues of dozens of customers were seen outside stories selling alcohol. In an incident similar to Delhi, a shop in Chembur had to be shuttered by the police after the crowd grew unmanageable, reported Mumbai Mirror.
Even while news reports highlighted the risks associated with the reopening of these liquor shops, the customers and owners did not grasp the gravity of the situation, instead displaying a festive air toward the proceedings.
With all necessary pooja by drunken citizen people #LiquorShops are opened in #Bangalore #Bengaluru , just took this video and pics , don't know what to say 🤦😭 pic.twitter.com/nPKbXsdFIG

— balaji pa (@balajitech1) May 4, 2020
In Bangalore, customers were seen performing a puja at the steps of a liquor shop, cracking open a coconut on the steps to mark the "auspicious" occasion.
Meanwhile in Mirzapur, liquor shop owners shower flower petals on customers queuing up outside their shops. 😂

👇🏼👇🏼 pic.twitter.com/MuocTljqxy

— Prashant Kumar (@scribe_prashant) May 4, 2020
Meanwhile, in UP's Mirzapur, it was the shopkeepers' turn to greet the customers' return, as one did by greeting the men in his queue by showering flower petals on them – without gloves, make of that what you will.
The arguments against the reopening of liquor shops are many, including the most important one: preventing the spread of Covid-19. However, those who are in support of the move have cited that reopening liquor shops will provide a boost to the economy. The topic has already boosted the meme economy, with the internet rising to the occasion as always.
Alcohol is our saviour 😹#LiquorShops pic.twitter.com/ldF2dhZDzq

— Dr. Achambit Santra (@5trillion_jumIe) May 4, 2020
In any case, whether or not you view alcohol as an essential item to have during quarantine, it's available in most states across the country, with a few exceptions, including Punjab and Haryana. Though judging by the conduct of the people flocking to liquor stores, it might not be that way for too long.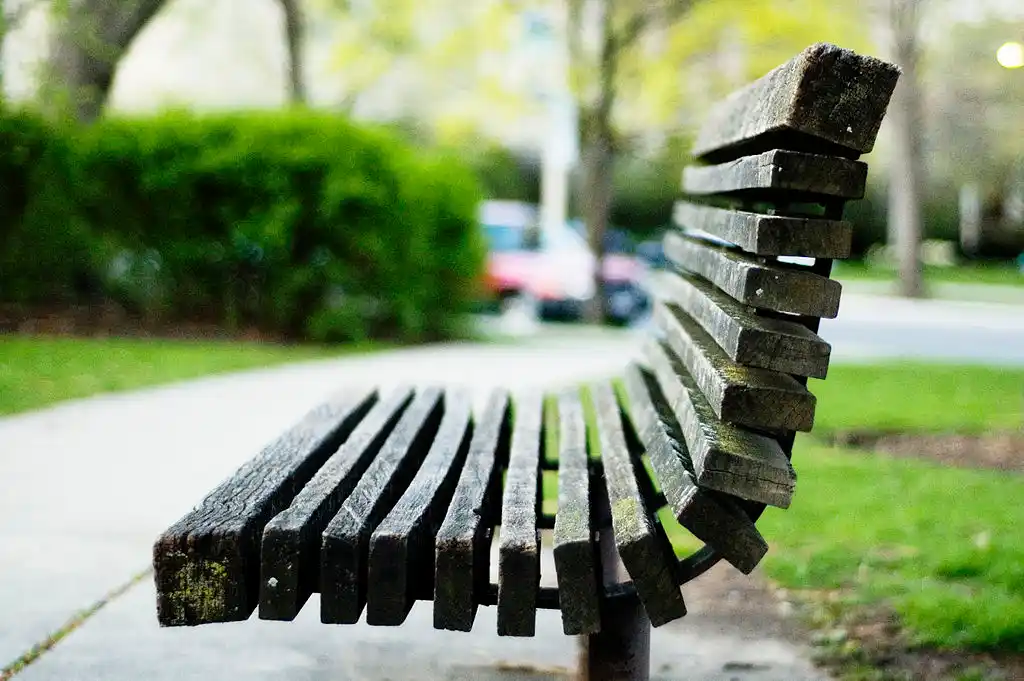 The Arré bench delivers stories that mattress. It hasn't achieved much sofar. But it's getting bedder.