India's leaders have assured citizens that all essential items will remain available and the poor will be taken care of as the lockdown is extended. Yet we see migrants going hungry every day and vegetable vendors finding it difficult to sell the produce.
While the national lockdown over the new coronavirus has been hard on everyone living in India, the fact remains that there are certain unfortunate sections of society who are facing a disproportionate amount of hardships. The most grave injustice is that these are often people on whom the entire country is reliant to keep functioning – the doctors, nurses, migrants, and now, even the vegetable vendors.
Frustrated farmer throws his produce on road after made to wait for 3 hrs on his way to market, 40km away.

Why!? Because a Cop decided individual farmers should arrange a van and take their produce to the market!

'My life has gone waste just like these vegetables' – Farmer. pic.twitter.com/rRIrgq76FF

— Pramod Madhav♠️ (@PramodMadhav6) April 15, 2020
This video, reportedly taken in Tiruvallur, Kerala, shows an irate vegetable vendor tossing his produce onto the road after being held up at a police check-post for over two hours. A common refrain from the authorities during the lockdown has been to assure citizens that all essential items will remain available and supply chains will function smoothly, but incidents like this are a worrying window into how the reality on the ground is different in many cases. In the above case, the Tiruvallur Superintendent of Police initiated an enquiry into the inspector who prevented the vendor from reaching the market and compensated the vendor for his lost goods, but those lost vegetables and fruits will never reach people who need them.
And farmers complain that they have been unable to take their produce to the market. In Maharashtra, strawberry and broccoli farmers who were struggling to transport the goods to cities earlier in the month were forced to feed them to cattle. It's sad to see incidents like this still take place, when poor in the country are starving.
ये तस्वीरें बताती हैं कि प्रवासी मज़दूरों पर क्या गुज़र रही है, सड़े हुए केले कोई डाल गया है और ये मज़दूर ढूंढ रहे हैं कि कोई केला ठीक मिल जाए तो पेट को कुछ तो आराम मिले.. ये तस्वीरें निगमबोध घाट के पास की हैं जहां हज़ारों मज़दूर यमुना किनारे पुल के नीचे ज़िंदगी गुज़ार रहे हैं… pic.twitter.com/M2U1aNb83z

— Saurabh shukla (@Saurabh_Unmute) April 15, 2020
Another depressing visual was shared by NDTV reporter Saurabh Shukla. He posted a video of migrant labourers trying to sort through a massive pile of bananas that had been thrown into the trash near a crematorium, looking for a few edible ones to eat and stave off hunger.
Earlier this week, a heartbreaking video of a man and a pack of stray dogs in Agra scrambling for milk spilt on the road was widely shared.
Lockdown Impact:
इंसान और जानवर साथ साथ दूध पीने लगे।
आज अगरा के रामबाग चौराहे पर एक दूध वाले की दूध की टंकी गिर गयी।फिर क्या हुआ खुद देखिए। pic.twitter.com/OWvNg8EFIe

— Kamal khan (@kamalkhan_NDTV) April 13, 2020
Sights like these are a reminder that even if there theoretically is enough food to feed the country during the coronavirus pandemic, hunger still stalks the most vulnerable segments of the population.
While some Indians have to turn to extreme measures, there are those who sit comfortably on their privilege and lack the self-awareness to complain about being denied luxury goods during the lockdown. The rich in some parts of the country are throwing tantrums and bombarding administrators with requests for freshly baked bread, ice cream and olive oil.
"There was a VIP who threatened to sue me later for not being able to make 'necessities' available to people, after I told him that I won't be able to arrange strawberries and kiwis." https://t.co/RbJZ0n78aa

— The Indian Express (@IndianExpress) April 15, 2020
Though the story is from Chandigarh, it's a fair representation of how many privileged Indians have reacted to being confined in their homes without access to their favourite foibles. Strawberries, kiwis, and extra-virgin olive oil would hardly qualify as essential items, yet these VIPs are furious that they have been denied these.
A return to normalcy has been postponed to at least next month, but perhaps the authorities should look into making sure that the supply chain remains functional during this "new normal".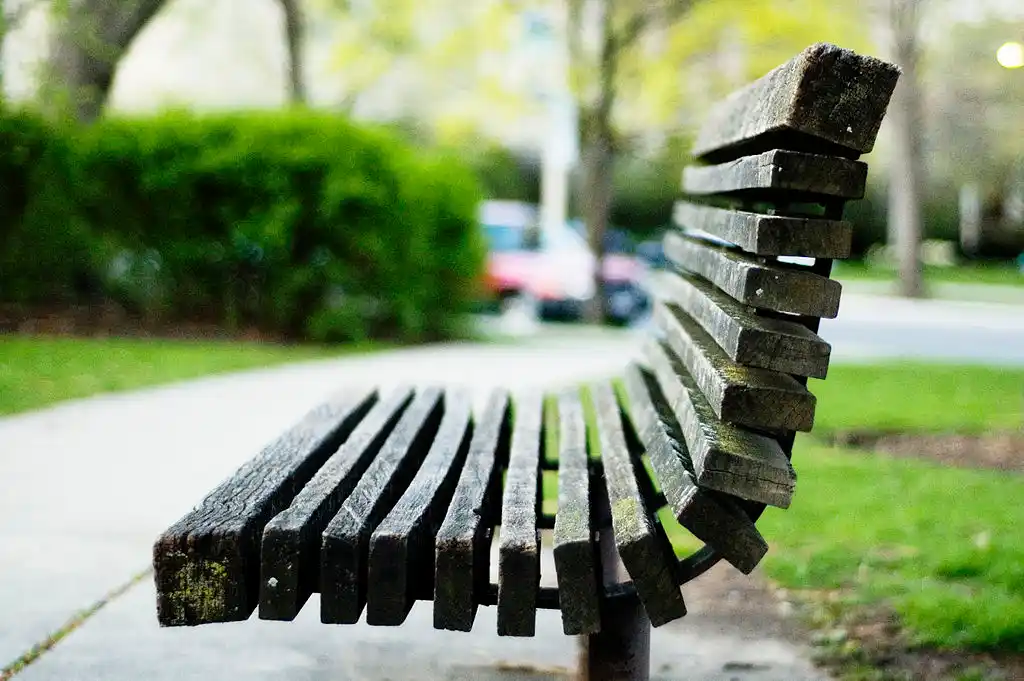 The Arré bench delivers stories that mattress. It hasn't achieved much sofar. But it's getting bedder.