The most recent "wonder cure" for coronavirus comes from Rajasthan. BJP MP Jaskaur Meena assured the country that the coronavirus would leave us as soon as the Ram Mandir was built.
Even as the coronavirus pandemic leaves experts all over the world scrambling to discover a vaccine, politicians back home seem to be locked in a battle over who can provide the most bizarre remedy for the disease. The most recent of these potential "wonder cures" comes from Rajasthan, where BJP Member of Parliament Jaskaur Meena was heard assuring the country that the coronavirus would leave us as soon as the Ram Mandir was built.
"We pray and work according to spiritual powers. Coronavirus will leave India for sure as soon as Ram Mandir is built," the minister was quoted as saying in an interview.
#BJP सांसद जसकौर मीणा बोलीं- राम मंदिर बनते ही देश से भाग जाएगा कोरोना
| @JaskaurBJP #RamMandir #coronavirus |

Visit our Youtube – https://t.co/hJrsvE7XHp pic.twitter.com/C4Rbvy8k2n

— Newsroom Post (@NewsroomPostCom) July 28, 2020
The minister's outlandish claim is not alone in its bizarreness, seeing as it comes just a few days after her colleague started a brand of papads to eliminate the virus, and a week after Madhya Pradesh pro tem Speaker, Rameshwar Sharma, made the exact same claim.
Union Minister Arjun Ram Meghwal launches "Bhabhi Ji Papad", claims Papad can help develop antibodies against the Corona Virus pic.twitter.com/cZ4MRp1uv2

— Mojo Story (@themojo_in) July 24, 2020
"He (Lord Ram) had reincarnated for the welfare of mankind and to kill demons at that time. As soon as the construction of Ram Temple begins, the destruction of the Covid pandemic will begin too," BJP leader Sharma was quoted as saying only last Wednesday.
BJP leader Rameshwar Sharma feels that as soon as the construction of Ram Mandir in Ayodhya will begin, the End of Coronavirus in India will happen too.

They believe that until Lord Ram is bribed with a Temple, he is not gonna help Hindus.😂😂

— Khushboo (@Khush_boozing) July 23, 2020
After the Supreme Court's landmark ruling on the Ram Mandir last year, a government-run trust was tasked with constructing the temple. Authorities have now said that this construction could begin on August 5, when Prime Minister Narendra Modi will attend the bhoomi poojan, or ground-breaking ceremony in Ayodhya.
On the off-chance that the BJP leaders turn out to be wrong, however, their colleagues have offered a flurry of other dubious measures we can take to fight the virus.
A few days ago, another BJP minister, Pragya Thakur said — rather specifically — that reciting the Hanuman Chalisa five times a day at 7 pm until August 5 would rid the world of the coronavirus pandemic.
"Let us all make a spiritual effort to wish people good health and end the coronavirus epidemic," the Bhopal MP tweeted along with her unique advice.
Yesterday the Prime Minister warned us that COVID-19 was still a serious problem. Even as he spoke his Sadhvi Pragya said it would be driven away by August 5 if we recite the Hanuman Chalisa five times a day. Who should we believe??

— Tavleen Singh (@tavleen_singh) July 27, 2020
Back in March, days before the first nationwide lockdown was announced, the Union Minister of State for Health and Family Welfare, Ashwini Choubey, had said that 15 minutes of exposure to the sun every day would be sufficient to "kill coronavirus".
"The sun is hottest between 11 am and 2 pm. If we sit for 15 minutes, our Vitamin D levels will improve. It will also improve immunity and kill viruses like coronavirus," the BJP minister was quoted as saying to reporters, much to the dismay of social media.
#WATCH Union Minister of State for Health and Family Welfare Ashwini Kumar Choubey: People should spend at least 15 minutes in the sun. The sunlight provides Vitamin D, improves immunity and also kills such (#Coronavirus) viruses. pic.twitter.com/F80PX6VOmy

— ANI (@ANI) March 19, 2020
Weeks prior to that enlightening exchange, a minister from Assam, Suman Haripriya offered up the solution that many of us were probably expecting — that a sprinkling of gomutra and gobar had the potential to kill the virus, and purify our surroundings.
At this point, it's worth remembering that when the pandemic first struck, Prime Minister Modi had urged parliamentarians and other public officials to have faith in the medical community and refrain from offering up alternative remedies.
But this message didn't seem to get through to Congress minister Ramesh Saxena, who took a page out of Pragya Thakur's book last month, to say that reciting the Hanuman Chalisa, not five, but 11 times could protect us from contracting coronavirus.
To make matters more complicated, the former MLA also offered the exact same advice to farmers in the state who wanted to avoid a calamity.
#CoronavirusPandemic | Recite Hanuman Chalisa 11 times: MP Congress leader's remedy to keep Covid-19 awayhttps://t.co/K0Q15gceP2 pic.twitter.com/JB0CyPyJqe

— Hindustan Times (@htTweets) June 12, 2020
Hanuman Chalisa everyday for an hour for the next 5 days, and you will never face a calamity!
You have to read what Ramesh Saxena, a former MLA from Madhya Pradesh, said in his appeal to farmers.https://t.co/ONQmWuID3x

— IndiaToday (@IndiaToday) February 12, 2018
Whether any of these alternative remedies will pass muster at an official medical research institute remains to be seen. Until then, it's probably best we stick to the basics — wear a mask, wash your hands, and stay indoors.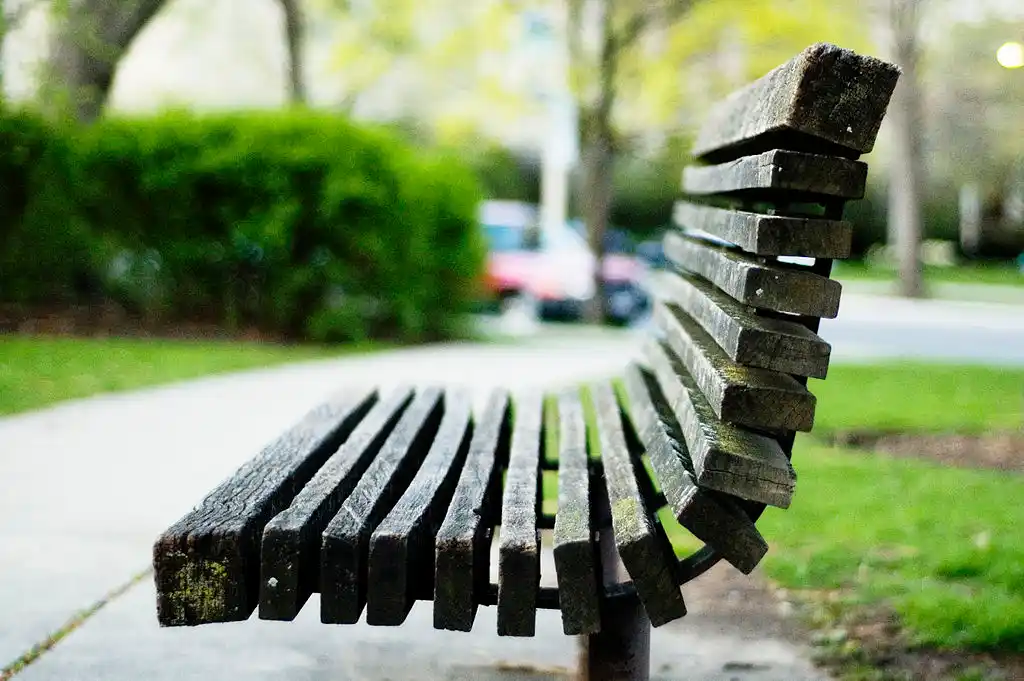 The Arré bench delivers stories that mattress. It hasn't achieved much sofar. But it's getting bedder.