Twitter's Jack Dorsey emailed employees letting them know that they have the option to work from home permanently, even after the lockdown is lifted.
The Covid-19 pandemic has single-handedly managed to turn over every aspect of our lives, unexpectedly. And as the world gears up to reopen, with each passing day, we are being introduced to a "new normal".
On Tuesday, Twitter CEO Jack Dorsey in an email to his employees stated that they can continue to work from home, even after the lockdowns are lifted. This, he said, would be a permanent change.
News: Twitter will allow its employees to work from home forever. @jack just emailed the company about it. Details here: https://t.co/KvvozuQ8Qn

— Alex Kantrowitz (@Kantrowitz) May 12, 2020
The San Francisco-based company moved to the telework space in March as coronavirus cases in the US continued to spike, encouraging its employees early on to start working from home. Citing the company's "emphasis on decentralisation" and a system that supports a distributed workforce, Twitter, which has over 35 offices worldwide, adapted to the work-from-home model fairly quickly. The company is wholly prepared to back its decision, as it has also provided employees with an increased allowance in order to buy home-office supplies, a definite perk to the permanent WFH move, The Guardian reported.
However, employees whose jobs demand physical presence will be required to come in once lockdown restrictions are eased. For employees not too keen on working remotely post-lockdown, a Twitter spokesperson told Buzzfeed News, "[our] offices will be their warm and welcoming selves, with some additional precautions, when we feel it's safe to return." At present, the social media giant has also suspended all business travels until September, with a few exceptions, and cancelled all in-person events until 2021.
Catch-up: #Twitter has told most of its 5,000 employees they can work from home permanently, even after the #coronavirus pandemic passes.

The social media company said it will leave the decision to return to offices up to their workers https://t.co/ZK5xu4cFmd pic.twitter.com/6qwlsZx6x2

— Telegraph Technology Intelligence (@TelegraphTech) May 13, 2020
Tech giants like Google and Facebook too have extended their work from home policies, asking their employees to work remotely until the end of the year.
Facebook: work-from-home till 2021
Google: work-from-home till 2021
Twitter: some work-from-home forever!

The emerging playbook for digital companies for the post virus era.

— Prabhu Ram (@prabhu_ram) May 13, 2020
In India, its largest IT service firm Tata Consultancy has decided to adapt to this new change in work culture. By 2025, TCS will ask 75 per cent of its 4.48 lakh employees globally to work from home. The new model called 25/25 will require far less office space than occupied today.
How #COVID19 changed the operating model of TCS.

Future operating model of Indian IT industry.#Interesting https://t.co/U8sQ2T3Oib

— Vivek (@Vivek_Investor) May 7, 2020
But the transition might not be so smooth and people have raised some pertinent questions. If this is the new mode of work, what is the future of work space and employment to be like from hereon?
With Twitter going WFH forever and other big companies going WFH through the rest of 2020, I'm fascinated by what recruitment will look like.

Flashy offices and cool work perks are now gone.

What's a perk in a WFH environment that would make you choose one job over another?

— Adam White (@FOSAdam) May 12, 2020
Are companies well-equipped to be able to set and sustain the culture of a distributed workforce as the new norm?
Temporary WFH becomes a permanent state.https://t.co/YnSW1nqOB1

Are your company's tools, practices and culture set up for that? (I doubt it)

— Sharon O'Dea (@sharonodea) May 12, 2020
While it might encourage productivity, work from home has its shortcomings. Beyond "work and personal space conflict", the lack of flexible working hours is a downside.
After working from home 80%+ time for the past 9 years, I concluded that it's been way more productive and efficient. However, WFH has it's challenges, incl. work/personal space conflict & lack of real human interaction. But glad to see Twitter is finally doing some modern move! https://t.co/czT1k8Hxa9

— Moto San (@motomotosannn) May 13, 2020
since apparently twitter is all about WFH takes right now, I just want to say I *love* being able to work "insane" work hours

currently ~1pm-7pm and again from midnight until "whenever I feel done" which is sometimes 2am and sometimes literally 5am

sleep 4am-noon

it's great

— Catherine Olsson (@catherineols) May 13, 2020
There's an obvious divide on the perception of the WFH lifestyle. Some hint at the added burn out and isolation it further creates.
Hello fellow WFH people, as much as you can, please do not work overtime. Your work and home spaces are already intertwined. Don't let your work take up more of your time at home.

For our own sanity, we gotta keep that work-life balance.

— rus #OustDuterte (@russelmatthew_) May 11, 2020
But for some it has grown into a rather welcoming change.
I don't think I'll ever work in an office again. It has not been easy to WFH w kids here, but it has changed the way I see work and time. There is much less rigid lines between the work/non work chunks and the flexibility has been freeing in a way that I had not expected.

— Justin M. Overdorff (@jmover) May 12, 2020
So what will work from home look like in India? India Twitter might have some insights.
If this becomes the norm in majority of corporates, Goa and Himachal might have higher real estate than metro cities. https://t.co/qwfTHTGe9b

— Trendulkar (@Trendulkar) May 12, 2020
Work from Home sucks because no matter how important a work you are busy with, you are supposed to answer the door bell.

— Gabbbar (@GabbbarSingh) May 13, 2020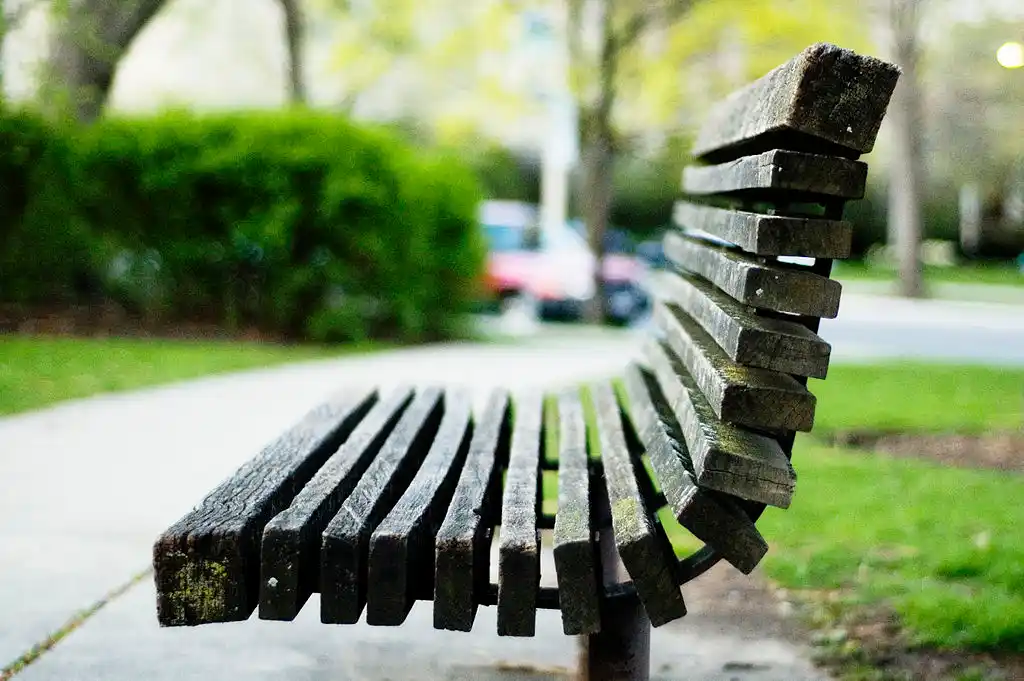 The Arré bench delivers stories that mattress. It hasn't achieved much sofar. But it's getting bedder.