As a man scrambles to get onto a crowded truck, he is holding a baby in one hand. The heartbreaking image from Chhattisgarh is a reminder that the struggles of India's poorest citizens are far from over.
If there's one thing that has become clear over the last two months, it's that no one has anticipated how long the lockdown over the coronavirus pandemic would last.
This uncertainty has taken its toll on our country's poorest — the migrant daily wage workers, many of whom have been attempting to walk hundreds of kilometres back home with empty pockets and stomachs.
Trains services have resumed in the country from today after nearly two months but they are limited. Millions of migrants stranded across India are now losing patience and desperate to go home. With little faith in the Centre and state governments, they are doing everything they can to find a ride that will ferry them to their villages and hometowns.
A penniless migrant worker breaks down as he talks on his mobile phone, a photo that should haunt all Indians pic.twitter.com/urpe6oVPUD

— Khogen Singh (@khogensingh1) May 11, 2020
This reverse migration, and the distressing clips that have followed, have been like a punch in the gut for the middle and upper class India. A tragic image doing the rounds on social media show a number of migrants scrambling to board a truck in Chhattisgarh. While this has unfortunately become a familiar sight over the past few weeks, what is heartbreaking is the man holding an infant with one hand as he tries to get onto the vehicle.
heart-breaking picture showing a man holding an infant in one hand as he clings on to a rope hanging on the vehicle with another in raipur @ndtvindia @ndtv #NursesDay #LockdownEnd #COVID19 pic.twitter.com/F4YhUWLyA0

— Anurag Dwary (@Anurag_Dwary) May 12, 2020
The original video, shot in Raipur, shows men and woman who have been travelling from Telangana to Jharkhand, hanging off the side of a truck by a rope, with their possessions and families, in an attempt to find a way back home. "What do we do… we are helpless. We have to go to Jharkhand. There is no other way," one of the elderly men told reporters.
As politicians continue to argue about who will bear the cost of the migrants' travels, it seems the labourers woes are far from coming to an end. Similar scenes have been witnessed in several parts of the country. Journalist Barkha Dutt posted a video of workers from Bihar running after a truck near Rajasthan's Bewar.
No matter which state I travel to, no matter on what national highway, no matter which week of the lockdown, I see scenes like this. Of despair. These are migrant workers from Bihar who were walking near Beawar when they suddenly saw a truck. They ran after it desperate. pic.twitter.com/GzOfFNaNWt

— barkha dutt (@BDUTT) May 6, 2020
On city highways, walking migrants has become a common sight. With no food and no savings left, their misery continues.
Migrants are walking 30 to 40 km daily either to catch trucks, or trains with out food ,water or money .why #TRSGOVT is not noticing ? At least provide food and water , is it not the responsibility of the #Govt ? Where is the #PMCareFund ? Where will they use it ?@KTRTRS pic.twitter.com/n1yXb5FQ1m

— khalida parveen (@kparveen2005) May 11, 2020
After being disappointed by fall promises made by politicians, autorickshaw drivers from Maharashtra have also decided to ride home. Thousands of autos were seen fleeing cities on the Indore stretch of the Agra-Mumbai highway on Sunday along with their families. Their belongings were loaded into the three-wheeler, as more than 8,000 of them set off on a 1400-km journey. The rickshaws bore Maharashtra number plates, and were likely headed for UP and Bihar, reports said.
Another report from Mumbai, by Barkha Dutt, showed labourers cramped in the back of a truck, attempting to travel back to their hometowns in Uttar Pradesh. The migrants said they had no other option but to attempt to go back home after receiving no clarity over the fate of their train tickets, or any future source of income.
We saw a truck halted by the police in Mumbai. We clambered on & saw scores of Migrant workers crammed in at the back, trying to get a ride to U.P. Desperate & angry, including with the media. "I'd rather die from the virus at home, than die here from hunger" one said. My report pic.twitter.com/RNy640td4a

— barkha dutt (@BDUTT) May 11, 2020
The Maharashtra government, according to reports on Monday, has decided to allow thousands of migrant workers to return home on humanitarian grounds. "It is true that migrant labourers who are walking back to their hometowns hundreds of kilometres away are in a way violating lockdown norms, but we are letting them go on humanitarian ground," said Maharashtra Home Minister Anil Deshmukh.
But for many, this long journey is proving to be disastrous. In Thane, a worker who walked 16 hours from a Mumbai suburb was duped by a tempo driver who promised to drop him to Reva in Madhya Pradesh.
He left from Andheri at 4 AM. walked 16 hours to reach a checkpost in Thane. On the way, a tempo driver duped him for Rs. 1500 by promising to drop him to Reva, MP. He has Rs. 500 left, and he still has to cover 1200 kms. #lockdown pic.twitter.com/yUxSSb1z5T

— Parth MN (@parthpunter) May 10, 2020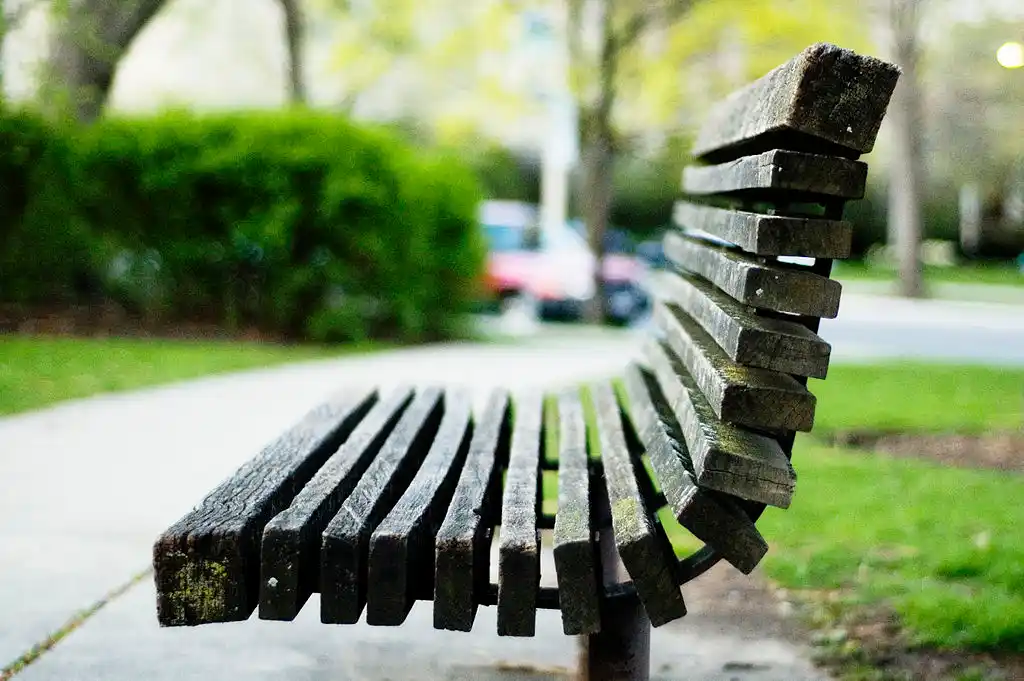 The Arré bench delivers stories that mattress. It hasn't achieved much sofar. But it's getting bedder.