A week after Himachal Pradesh announced its intention to open up to travellers, there has been a mad scramble of tourists rushing to enter the mountain state. Reports say that queues at some of Himachal's entry points, including Shimla, are now extending over several hundred metres. There are long traffic jams too.
As parts of the country continue to remain under strict lockdown over the coronavirus pandemic, the partial unlocking of Himachal Pradesh has irked several locals and businesses.
A week after Himachal Pradesh announced its intention to open up to travellers, there has been a mad scramble of tourists rushing to enter the mountain state.
According to a number of reports, queues at some of Himachal's entry points — including in the country's favourite honeymoon town Shimla — are now extending over several hundred metres. Long traffic jams have also been reported from other parts of the state.
Jam at Parwanoo barrier as tourists line up to enter #HimachalPradesh https://t.co/O0s2GQac78

— The Tribune (@thetribunechd) July 6, 2020
Himachal permitted entry of tourists, causing jam at Parwanoo, gateway to hill state. As per SOPs tourist has to register on e-Covid portal 48 hours before entering. A large number of them had to undergo spot registration as they had not done so before https://t.co/7YAqqpEncD

— Sanjay Bragta (@SanjayBragta) July 6, 2020
While this sudden urge to wanderlust is understandable, especially given the last few months of complete lockdown, a number of residents of Himachal have been up in arms over the government's intention to open up to tourists so quickly.
Many locals have argued that the move will counter the collective effort made over the last few months to keep the virus in check.
A humble request to Himachal Govt as well as Center Govt to kindly change the decision of opening Himachal borders to tourists, as it is causing mass unrest and fear in all locals since most tourist come from NCR and it has been main source of coronacases #PMOIndia #cmohimachal

— Abhishek Sharma (@Abhishe58418803) July 9, 2020
I feel like Himachal Government feels like the state has not enough COVID cases. Allowing tourists to enter state is a massive faliure on their part and can result in deadly consequences. Hope this decision is reverted back. @jairamthakurbjp @CMOFFICEHP

— Anubhav (@annoying_wizard) July 4, 2020
A petition has now also been filed in the High Court, requesting that it reverse the government's July 2 order, which allowed outsiders to travel to Himachal provided they could furnish a Covid-19 negative certificate.
I think it can resume in a week…Tourists want to come to Himachal, they're contacting us. I request all tourists who want to come to Himachal Pradesh, they should follow SOPs&our guidelines, maintain social distancing & use masks: Himachal Pradesh CM on tourism in state (05.07) pic.twitter.com/nEPbKScfK2

— ANI (@ANI) July 5, 2020
Earlier this week, Himachal Pradesh Chief Minister Jai Ram Thakur had announced that tourists would soon be welcome in the state, with few regulations in place.
"Registrations would be mandatory and we would keep a record if someone is tested positive and this record will help in contact tracing," the CM was quoted as saying. "This is peak tourism time in the state. We are trying this to revive the economy in the region."
Tourists wishing to head to Himachal should note that they cannot just get up and drive uphill. pic.twitter.com/6xI8ahlEDf

— Man Aman Singh Chhina (@manaman_chhina) July 6, 2020
However, it isn't just locals, but also hoteliers who have expressed apprehensions at allowing tourists to enter. While some have raised concerns that their staff will be put at risk by such an order, many others decided they would stay shut until September anyway.
Exactly like Himachal ' tourists welcome only if they they shut themselves up in hotel rooms'. India is having revolution of ideas https://t.co/al8ftSZPgZ

— Purushottam Agrawal (@puru_ag) June 8, 2020
Unlock 2.0: Himachal hoteliers wary about welcoming guests, fear spike in cases https://t.co/gku2FTkESW

— Sharell Cook (@AboutIndia) July 7, 2020
Panchayats in areas like Manali have also reportedly refused to allow tourists to enter.
Given that most of the country has now spent over 100 days under lockdown, it makes sense that travellers can't wait to flock to tourist destinations like Goa and Himachal Pradesh. However, with very real fears that this could lead to a second outbreak, it may also make sense to hold off on the wanderlust for another couple of months, at least.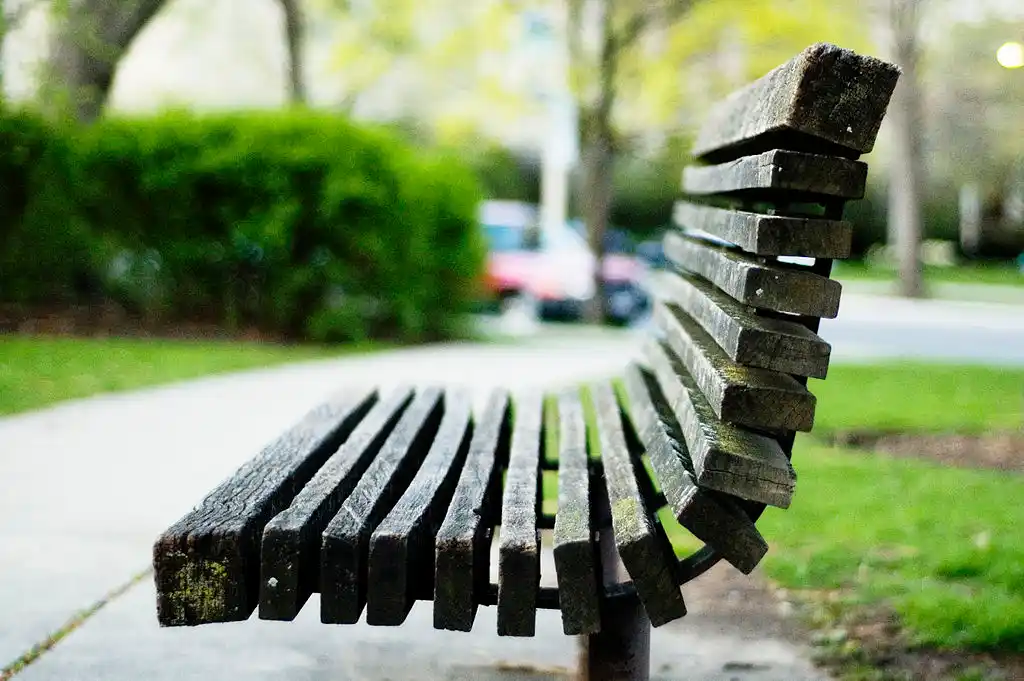 The Arré bench delivers stories that mattress. It hasn't achieved much sofar. But it's getting bedder.