In an attempt to create awareness, Tiruppur police staged a video where lockdown violators are put in an ambulance with a "coronavirus-infected" patient.
Ever since the nationwide lockdown has been in force, police officers in our country have been coming up with newer, more innovative ways to punish violators. And it's safe to say that some have been kinder than others.
In the last few weeks we've seen everything, from forcing violators to do sit-ups to oath-taking ceremonies. But nothing prepared us for this video from Tamil Nadu that was doing the rounds on social media on Friday.
In the viral video, apparently created by the Tiruppur police to create awareness, a few officers are seen taking violators to task by putting them in an ambulance with a "coronavirus infected" patient, leading to some terrified reactions.
Chennai, India. Police pull a prank on citizens not wearing masks or maintaining social distancing. from r/JusticeServed
Of course, no officers would risk infecting more people with the coronavirus, and all the violators featured in the video are clearly actors. As proof that it isn't real, the video ends with a note from the cops, stressing on the importance of staying indoors, and wearing masks when it's absolutely necessary to leave home.
Still, not everyone was pleased with the manner in which the coronavirus patient was depicted in the video…
This is dangerous communication by #ChennaiPolice. Violaters are locked up with a 'dummy' #COVID patient–depicted like a zombie. As they run for dear life 'they learn a lesson'. While this may deter a few on the roads, it will worsen the unfounded stigma against COVID patients. https://t.co/waSFzyWVLm

— Apurva (@Apurvasrani) April 24, 2020
Over in Maharashtra, meanwhile, which is currently the most-infected state in the country, the police have come up with another novel way to embarrass lockdown violators. A video apparently shot in Thane district, shows officers rounding up residents who were strolling on the streets and performing aartis of them.
#WATCH: Police perform 'aarti' of people who were out on the streets for morning walk amid #Coronaviruslockdown in Thane, today. #Maharashtra pic.twitter.com/aqHk6SFZom

— ANI (@ANI) April 21, 2020
In the viral clip, the police also go on to explain the consequences of stepping out of their houses, unless it's to purchase essentials.
Earlier police officers in states across the country — from Uttar Pradesh to Karnataka — have been asking violators to hold up signs apologising for leaving their homes and risking infecting others.
Images of this form of punishment have been seen in Mangalore…
#CoronavirusLockdown
Mangaluru Police along with Ramkrishna Mission volunteers make the lockdown violators to hold placards which says 'I am guilty. I have violated #COVID19 lockdown orders.' @compolmlr pic.twitter.com/TX1QA0OAa9

— Darshan Devaiah B P (@DarshanDevaiahB) March 27, 2020
In Odisha…
Coronavirus outbreak: Lockdown violators made to hold 'I am selfish' placards in Odisha – The New Indian Express https://t.co/f5b9W3zobS

— diptiranjan (@diptiranjan20) March 26, 2020
As well as several parts of north India…
'I am an enemy of the country as I don't care for the society. I deserve to be punished'. Violators of Lockdown in Meerut posing with placards and shamed publicly.@himantabiswa @assampolice @sarbanandsonwal pic.twitter.com/rgN2TZvWUA

— Zarir Hussain (@ZarirHussains) March 23, 2020
This is how Rajasthan Police is shaming people out on streets for no emergency reasons. Desperate times need Desperate Measures. #LockdownNow #Quarantine #IndiaFightsCorona pic.twitter.com/zTaejJAmuG

— Deepika Narayan Bhardwaj (@DeepikaBhardwaj) March 23, 2020
In Rishikesh, three foreign nationals who were caught violating lockdown, were apparently made to write "I'm sorry" 500 times on a piece of paper before they were sent back indoors.
So even as the country stares at another 10 days of lockdown at least, it's clear that the police are using this time to explore their creativity to the fullest. Even if their solutions are sometimes absolutely terrifying…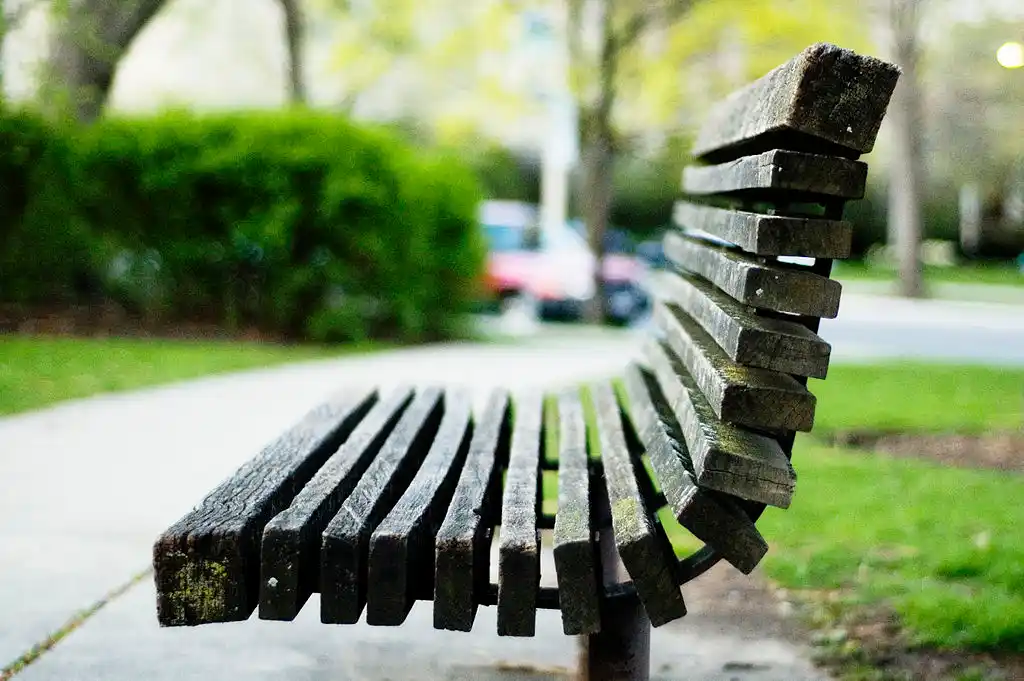 The Arré bench delivers stories that mattress. It hasn't achieved much sofar. But it's getting bedder.