Odisha is the first state in the country to set up two Covid-19 hospitals – one in Bhubaneswar and one in Cuttack. The facility in the state capital can accommodate 500 patients and was constructed within a span of seven days.
The coronavirus outbreak in India has brought with it a fair share of bad news, of civilians misbehaving with doctors and nurses, of police brutality, and of communal stupidity. But every once in a while, a bit of positive news pierces through the dark cloud like a ray of hope, and today is one of those days. In Odisha, Chief Minister Naveen Patnaik announced that the state's first exclusive COVID-19 hospital with a capacity for 500 patients had been constructed and made ready to serve the public in a short span of just seven days.
As we strengthen our fight against #COVID19, a 500 bedded dedicated Odisha Covid Hospital near KIMS, #Bhubaneswar is readied in a record time of one week. Appreciate KIMS and OMC joining hands with Govt. for this first of its kind initiative in the country. #OdishaFightsCorona pic.twitter.com/9XdTrgNZHW

— Naveen Patnaik (@Naveen_Odisha) April 2, 2020
Opening in Bhubaneswar, the hospital is managed and run by the Kalinga Institute of Medical Sciences (KIMS). The state government, KIMS, and the Odisha Municipal Corporation set up the hospital under a tripartite agreement, with the Odisha government bearing the costs of equipment and medical expenses, as reported by India Today.
This is a heartening case of a government delivering on its promise to citizens, as Odisha's exclusive COVID-19 hospitals were announced last week.
👏👏👏
2x 500 bedded Exclusive COVID Hospitals taking shape in Bhubaneswar, Odisha.

But you will not hear about it on your TV News.#IndiaFightsCOVID19 #OdishaFightsCorona pic.twitter.com/2j4dkt91Er

— Somesh Upadhyay, IAS (@Somesh_IAS) March 29, 2020
The hospital is not the only coronavirus treatment centre set up by the Odisha government. In addition to the one opening in Bhubaneswar, a second one is also operational in Cuttack.
Odisha builds two exclusive Covid-19 hospitals with 650-bed capacity in record 7 days. | #IndiaOnTopOfCorona https://t.co/BhtujOUVqn

— TIMES NOW (@TimesNow) April 2, 2020
Odisha's example is an inspiring one for other states. The state has, as of the time of writing, only five positive coronavirus cases, but the creation of these hospitals displays a readiness should the situation take a turn for the worse. The facilities at the hospitals are in accordance with World Health Organisation (WHO) and Indian Council for Medical Research (ICMR) guidelines.
In partnership with KIMS & funded by @odisha_mining, Odisha COVID Hospital, India's first largest standalone #COVID19 hospital was made functional within record 7 days where treatment, food & facilities will be provided free of cost by #Odisha Government. #OdishaFightsCorona pic.twitter.com/PlMXDJJCE1

— H & FW Dept Odisha (@HFWOdisha) April 2, 2020
The Naveen Patnaik-led government has also been on the front-foot when it comes to tackling the spread of COVID-19. Contact tracing has been underway of those Odisha residents who attended the infamous Tablighi Jamaat gathering in Delhi, with 15 of the 20 who have been tested coming up negative for coronavirus. The Odisha government also launched a dedicated website to fight COVID-19, where it was mandatory for those entering the state to register. Patnaik also exhorted citizens to avail of the portal on social media.
I appeal everyone coming from abroad to mandatorily register themselves through toll free number-104 or online portal https://t.co/dAGGzSp7jV within 24 hours of arrival, to prevent spread of #COVID19 in #Odisha.Self disclosure will help us in tracking and containing the pandemic. pic.twitter.com/j6tpC5IDTE

— Naveen Patnaik (@Naveen_Odisha) March 18, 2020
The proactive approach Odisha is taking to fighting the coronavirus is sure to stand the state in good stead in the times to come, and it has drawn praise from citizens.
Today, KIMS has started an exclusive COVID 19 Hospital with 500 beds with State Government and OMC to stay prepared. It is all free. In case, you have any difficulty reaching or getting in touch, please let me know. Thank you HCM @Naveen_Odisha and @achyuta_samanta Sir. pic.twitter.com/hnAt8LuiWD

— Dutee Chand (@DuteeChand) April 2, 2020
Olympian sprinter Dutee Chand was one of those lending her voice to the chorus of compliments on social media. Of course, she was only one of many.
India's first Covid Hospital at #KIMS is ready and operational from today onwards !! Big thanks to @CMO_Odisha @achyuta_samanta and Team KIMS !!@Suhelseth @sardesairajdeep @WhiteHouse @WHO @USAndHyderabad @nilamadhabpanda pic.twitter.com/pE3S5SnMg7

— Vikramaditya (@Dwitivikram) April 2, 2020
Hats off to the CM of odisha, Sri Naveen pattnaik ji for making a covid hospital in record 7days time ,this is called true leadership,@CMO_Odisha @PMOIndia @aajtak @ndtv @HFWOdisha @cpbbsrctc

— @MirzaAlli (@MirzaAl88956822) April 2, 2020
The Odisha government deserves recognition for its stellar efforts in fighting a threat that faces the whole world. Hopefully, it's an example that others will also follow.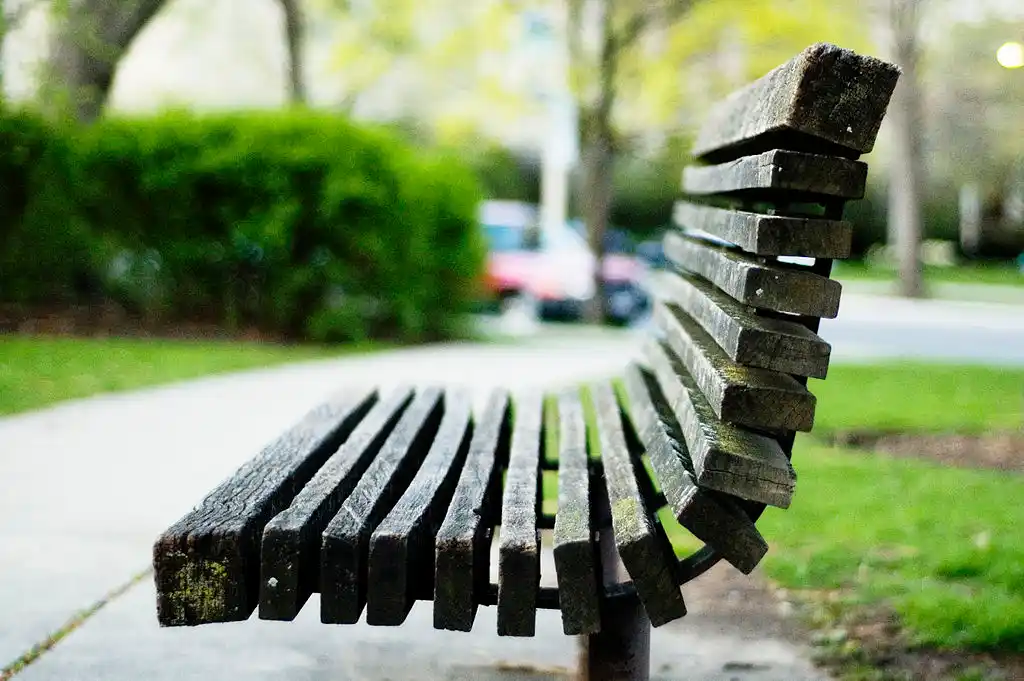 The Arré bench delivers stories that mattress. It hasn't achieved much sofar. But it's getting bedder.