Images from across the country show thousands of labourers attempting to get back home on foot over large distances. The crisis was the worst at Anand Vihar bus station.
Days after their wages were put on hold, lakhs of migrants across the country were left with no means of livelihood and no way to get back home, in the middle of a country-wide lockdown.
Over the weekend, images have been shared from across the country showing thousands of labourers attempting to get back home on foot over large distances. One of them, a delivery agent, was reported to have died this morning on the Agra highway, while attempting to walk over 326 kilometres from Delhi to his hometown in Madhya Pradesh.
All through Saturday night, meanwhile, thousands of migrants gathered — several of them wearing face masks — at Delhi's Anand Vihar interstate bus terminal, waiting to board buses back home. The Delhi government had announced that there would be a hundred buses waiting to ferry migrants back home, but possibly didn't anticipate the number of people that would gather.
Thousands of migrant workers throng Delhi's Anand Vihar Bus Station to go back home as country witness Curfew to contain Corona COVID 19 pandemic.@IndianExpress @ExpressImages #CoronaUpdate #CoronaLockdown #LockdownWithoutPlan pic.twitter.com/Q9rdOTMoAm

— Abhinav Saha (@abhinavsaha) March 28, 2020
The Uttar Pradesh government had also announced that 1,200 special buses would be available to ferry passengers from the border back to their homes in the city. By Saturday evening, however, Scroll.in reported that this had led to a stampede-like situation in the border areas, and at the inter-state bus station.
#WATCH Huge number of people seen walking on foot toward their homes in different districts of Uttar Pradesh, at Ghazipur near Delhi-UP border in absence of transport services due to #CoronvirusLockdown. pic.twitter.com/k7mJxRK1QO

— ANI (@ANI) March 27, 2020
Scenes at Delhi UP Border … pic.twitter.com/OOwxKbRnKk

— Naveen Kapoor ANI (@IamNaveenKapoor) March 27, 2020
Earlier on Saturday, the Uttar Pradesh government had blamed the Aam Aadmi Party for spreading panic. "During lockdown, people were not even provided food and milk in Delhi," its statement read. "Announcements were made in Delhi and rumours were spread that there are buses at the UP border waiting to drop people to their destinations."
Congress leader Rahul Gandhi in turn, accused the government of not having an emergency plan in place to deal with this inevitable exodus.
Out of work & facing an uncertain future, millions of our brothers & sisters across India are struggling to find their way back home. It's shameful that we've allowed any Indian citizen to be treated this way & that the Govt had no contingency plans in place for this exodus. pic.twitter.com/sjHBFqyVZk

— Rahul Gandhi (@RahulGandhi) March 28, 2020
Meanwhile, Prime Minister Narendra Modi called Delhi Chief Minister Arvind Kejriwal to find out more about the situation at Anand Vihar ISBT on Saturday night. According to a report in The Times of India, the CM told PM Modi that the government had made arrangements for food and shelter for the migrants. Chief Minister Kejriwal, along with Deputy Manish Sisodia, have also been urging people to stay back, and have reportedly provided food to four lakh people in the city. It may not have fully sorted out the crisis, but it's a start. Let's hope the situation soon returns to normal.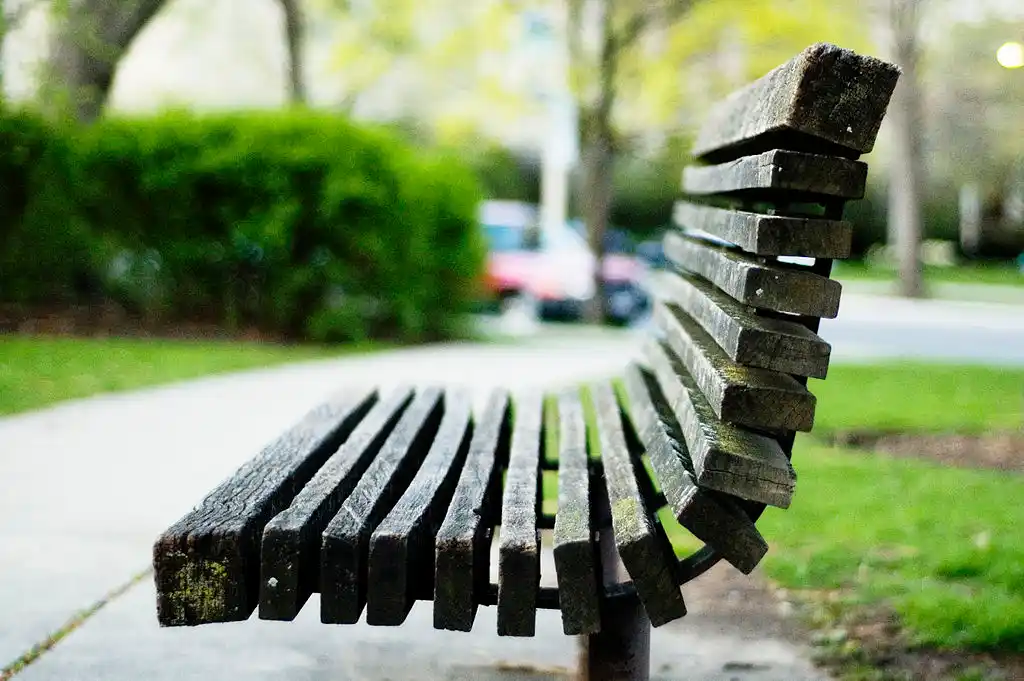 The Arré bench delivers stories that mattress. It hasn't achieved much sofar. But it's getting bedder.