The coronavirus pandemic has been extremely harsh for those in the line of duty – policemen, healthcare workers, delivery personnel, and volunteers. Their sacrifices are supreme but what's most difficult is to stay away from family and children.
One such poignant picture was shared by Ashish Tiwari, SSP Ayodhya on Friday. We can see an officer eating food outside his house, as his daughter looks at him longingly from a distance.
— Ashish Tiwari,SSP Ayodhya (@IpsAshish) April 4, 2020
It was enough to break the hearts of everyone on Twitter.
Salute 🙏🙏🙏

That little smile on that little girl's face . They also need their parents with them, safe in their homes. For them pls stay home stay safe.

— 🍁🦋𝕻𝖗𝖆𝖙𝖎𝖛𝖆🦋🍁 (@Prativa_MM) April 4, 2020
That smile on the daughter's face. A father can fight and win the worst of the battles in the world to see that one face smiling. Bless her. And prayers for the brave father. 🙏😊

— रुचिर मोदी রুচির মোদী 🇮🇳 (@RuchirRModi) April 4, 2020
Heart wrenching 😥
However salute to you and your family 🙏

— Yeshwant Puranik🇮🇳 (@YeshwantPurani3) April 4, 2020
Similar images of a policeman eating alone one in the middle of the road, another in one corner of his house have been doing the rounds.
This Cop is taking food alone in his house keeping away the family after a hard day outside to protect us.
Salute to the police 🙏🙏🙏🙏 pic.twitter.com/TCtFKMZJ3E

— doctorcma (@doctorcma) March 27, 2020
Someone has share me this picture on whatsapp it made me cry .😥

We proud of you #Indianpolice #Jaihind 🙏 pic.twitter.com/94rnVbJMaL

— 🇮🇳 DeVa 🇮🇳 (@14datta) April 4, 2020
Here an inconsolable toddler tries to stop his father from going on duty in Maharashtra, "There is coronavirus, papa don't go outside," he cries.
Indian policeman's Kid "Papa don't go out it's #coronavirus outside. pic.twitter.com/JXUaXpK1Um

— bharatbonapart (@bharatbonapart1) March 27, 2020
Like policemen, doctors don't have it easy. A video of a Saudi doctor returning home from hospital and stopping his son from hugging him is sure to leave you teary-eyed.
A Saudi doctor returns home from the hospital, tells his son to keep his distance, then breaks down from the strain. pic.twitter.com/0ER9rYktdT

— Mike (@Doranimated) March 26, 2020
Heart-wrenching indeed.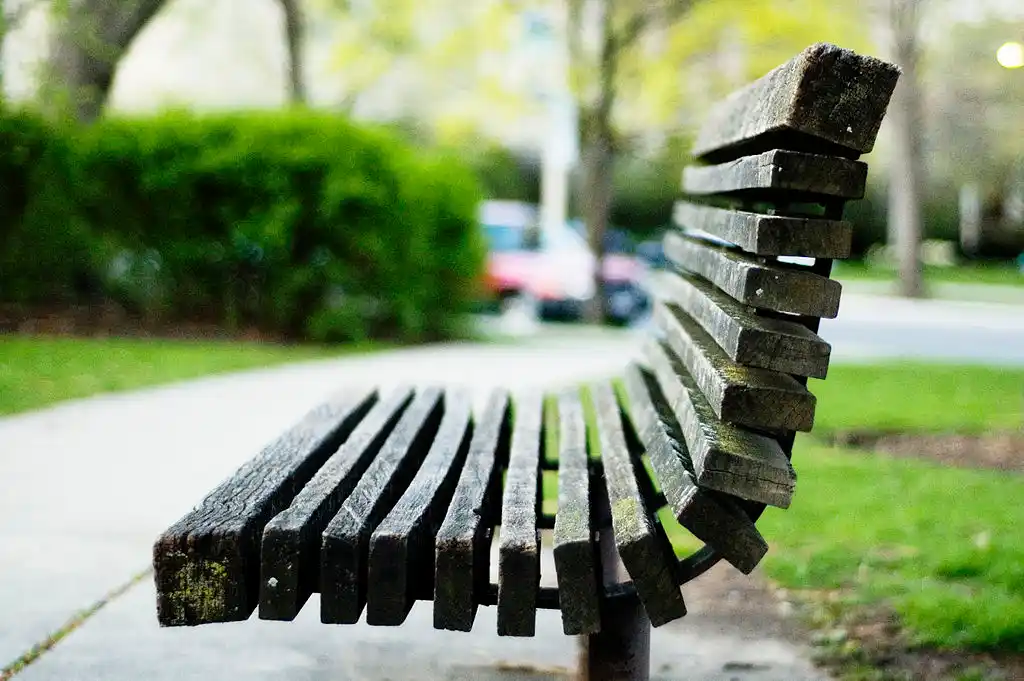 The Arré bench delivers stories that mattress. It hasn't achieved much sofar. But it's getting bedder.