Thank god for Dr Anshul Varshney, whose lucid explanation of symptoms of Covid-19 have gone viral on social media. And now a group of doctors in Mumbai have volunteered to give consultations on the phone to those panicking.
Over the last 24 hours, words like "quarantine" and "social-distancing" have continued to proliferate our timelines, as the world enters yet another week of dealing with the coronavirus pandemic.In Mumbai, another casualty was reported — a 64-year-old man from Ghatkopar became the third person to die from the disease in our country. The total number of confirmed cases in Maharashtra (39) now exceeds that of all other states, while the total count of infected patients in the country stands at around 130.
Meanwhile, across the rest of the world, too, fear and panic continues to spread, as America puts millions of people under lockdown, and more nations impose complete bans on all foreign travel. Sure, it's not the best time to read the news. But honestly, it would be a lot worse, without these stories: 
Doctors Against Misinformation 
Ever since the first outbreak in China, there has been a slew of misinformation on the internet, related to the strain's origins, symptoms, and cures. In India WhatsApp messages claimed to contain wonder cures, and YouTube vloggers were handing out DIY testing methods that had no basis in science. 
At some point, we needed a hero to step in and clear the air once and for all. And in this case, that someone turned out to be Dr Anshul Varshney, whose lucid explanation for what do, and do not constitute symptoms of Covid-19 has been doing the rounds for the last couple of days. 
In the video, posted online by dozens of accounts, the Ghaziabad-based doctor breaks down the myths most commonly associated with coronavirus, specifically how to differentiate between regular flu symptoms, and the more severe ones seen in Covid-19 patients. His reassuring voice and calm demeanour have been lauded on social media users, who have had to deal with weeks of sorting through misinformation.
How beautifully this Doctor explained about #CoronaVirus to his patients … don't panic just take precautions must watch and share this video seriously pic.twitter.com/ySMuFKEwxF

— Sandeep Gandotra (@SandeepN9NE) March 15, 2020
Meanwhile, back in Mumbai, as cases continue to rise, a group of physicians have decided to take time out of their very busy schedules to start a free-of-cost WhatsApp helpline devoted to answering questions about the pandemic. Some of the most qualified doctors in the city have volunteered their personal phone numbers, and will take up time slots between 8 am and 11 pm, to provide instructions on how to maintain proper hygiene, maintain self-isolation and any other safety procedures we may need to follow.
Thanks to services like this, suspected patients can check their symptoms thoroughly before rushing to the hospital, and risk coming into contact with someone who actually has the virus.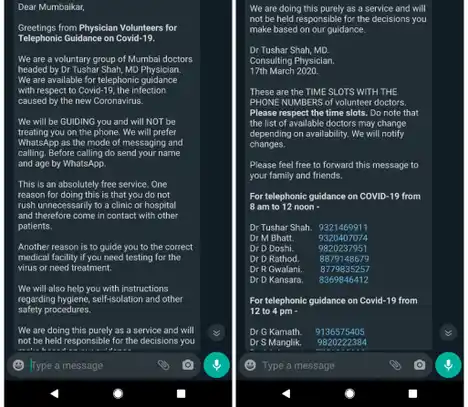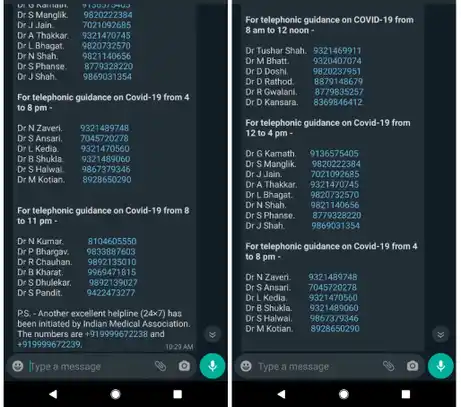 A solution for panic shopping and hoarding
Panic shopping has left shelves empty in large parts of the world, leaving several vulnerable sections of society without basic supplies, while the hoarders continue to stock up on toilet paper and hand sanitiser by the tonne. This inconsiderate behaviour is obviously not going down well with some parts of social media, who have been urging hoarders to think about the plight of the less able when they make their purchases. 
PLEASE BE KIND: Think of others. Here's my @yorkshirepost cartoon highlighting the sad state of affairs in our supermarkets. #panicshopping #panicbuyinguk #panicbuying pic.twitter.com/osWzhmyPDj

— Graeme Bandeira (@GraemeBandeira) March 16, 2020
Now a few stores from across the world have also begun to take action to ensure that no one is left without supplies. Australia's largest chain of grocers, Woolworths, led the way, announcing today that it would open its stores an hour early and shut an hour late so the elderly and vulnerable sections won't miss out on vital items.
Following close on its heels was another Australian supermarket chain, Coles, which said it would host "community-hours" on Wednesday to aid shoppers with disabilities. Since then it's become a world-wide movement, with stores in Ireland deciding to do the same, as well as a bunch of supermarkets in America. 
The move is getting a lot of love on social media, which has been bombarded in the last few weeks with videos of shoppers pulling each other's hair, and shoving each other to get their supplies first.  
Every grocery should do this. In fact, they should have elderly hours from 6 to 10AM and let everyone's else just deal! Panic buying prompts grocery stores to offer 'elderly hours' to help older shoppers. https://t.co/aLUkYD1PX8

— Chris Foster (@RealGovIntel) March 16, 2020
Great story. A supermarket in La Habra California is offering shopping from 7:30am until 8am exclusively for seniors 65 and up. #MondayVibes #positivity #seniors #CoronavirusOutbreak #ToiletPaperPanic #panicbuying https://t.co/a5pXn0GjiY

— Sarah Newell (@MsSarahNewell) March 16, 2020
Meanwhile, let's hope that back home it doesn't reach the point where we have to deal with hoarders and a lack of supplies. Thanks to the tireless work of our doctors promoting self-quarantines, and fighting misinformation, it may not have to.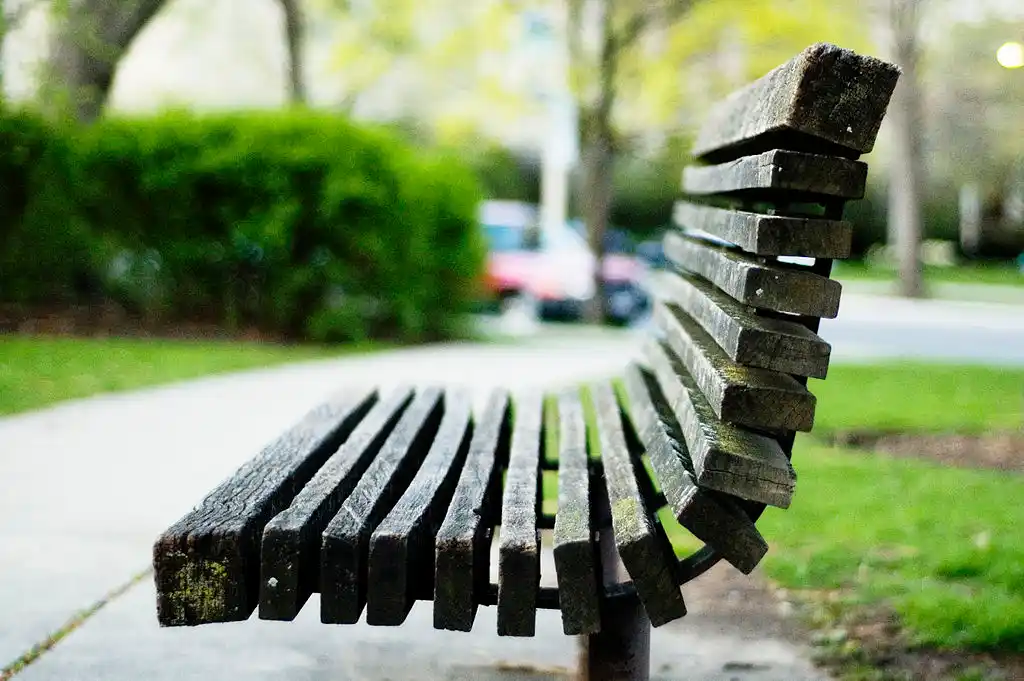 The Arré bench delivers stories that mattress. It hasn't achieved much sofar. But it's getting bedder.