Maharashtra CM Uddhav Thackeray is keen to start train services but only for employees providing essential services. And Delhi's Arvind Kejriwal wants economic activities to resume in the capital.
Lockdown 4.0 is inevitable. Beyond May 17, restrictions are going to be eased but it is unlikely that red zones will get any respite. Curbs on public transport and night curfew are expected to continue in areas which come under the red zone.
On Monday, Prime Minister Narendra Modi held his fifth video interaction with the chief ministers of India's states since the nationwide lockdown began in March. The PM and CMs were also joined by Defence Minister Rajnath Singh, Home Minister Amit Shah, Finance Minister Nirmala Sitharaman, and Health Minister Harsh Vardhan. The purpose of this meeting was to chalk out the next phase of the country's plan to contain and the spread of the novel coronavirus. Modi said, "There is global recognition for India's success in handling the pandemic and the Government of India appreciates the efforts made by all state governments in this regard. Let us stay the course as we move forward together."
Had an extensive meeting with CMs. Each CM shared their perspective on battling COVID-19.

We discussed the way ahead in the post-COVID era, the challenges in healthcare, education and other sectors. https://t.co/0SZptVbzAF

— Narendra Modi (@narendramodi) May 11, 2020
With the third phase of the nationwide lockdown coming to an end on May 17, the topic of the hour was how to handle the fourth. In the course of the meeting that went on for six hours, Modi asked the CMs to provide a blueprint for how they were planning to deal with the lockdowns by May 15. While the inputs from the CMs were varied in their suggestions, one desire most of them jointly expressed was that states be granted more autonomy, especially when it came to declaring green, orange, and red zones and limiting the movement of the public. Most states were reluctant to lift the lockdown with Maharashtra, Punjab, Telangana, and West Bengal suggesting an extension.
Delhi's CM Arvind Kejriwal, who had earlier stated that India would have to learn to live with the presence of Covid-19, stated that he believed economic activities should be allowed to resume in all parts of the Capital, except containment zones. He suggested that categorisation of red zones should be done on the basis of containment zones, pointing out that the district-wise formula was impractical in Delhi, which is densely populated.
Economic activities should be allowed to resume in all parts of Delhi except containment zones: Chief Minister Arvind Kejriwal during video conference meet with PM Modi today #COVID19 pic.twitter.com/AP0AJCvGTp

— ANI (@ANI) May 11, 2020
Meanwhile, Maharashtra's CM Uddhav Thackeray expressed caution and rightly so, since the state is the worst-affected in the country with 23,401 cases and 868 deaths.  Thackeray stated that since the number of positive coronavirus cases are expected to peak in June or July, any action on lockdown must be taken with care. However, he wants train services to resume to make life easier for essential service workers. "Chief Minister Uddhav Thackeray has demanded the Central Government to restart Mumbai suburban trains only for employees engaged in providing essential services. They can be allowed to travel after displaying their identity cards," the chief minster's office said after the meeting.
He also pointed out how state police forces and the medical staff are under immense pressure, and some of them are also getting infected by Covid-19, thus requesting the PM to provide central forces to states if the need arises.
If required, the Central Government must make its manpower available to reduce the burden on the police.

Making available hospitals and ICU beds in Central Government establishments like the Army and Mumbai Port Trusts etc will aid the battle against the Corona virus.

— CMO Maharashtra (@CMOMaharashtra) May 11, 2020
Another CM who was of the opinion that the lockdown should be extended was Punjab CM Amarinder Singh. He also added that states should be given greater flexibility in micro-planning the way to exit restrictions.
Chief Minister @capt_amarinder Singh has pitched for extension of #lockdown, but with a carefully crafted strategy, backed by fiscal and economic empowerment of states, to save lives and secure livehood…..(1)

— CMO Punjab (@CMOPb) May 11, 2020
Assam's Sarbananda Sonowal also sought a two-week extension of the lockdown.
Andhra Pradesh CM Jagan Mohan Reddy was of the view that lifting restrictions was the way to go, telling PM Modi that reopening agricultural markets, public transport, markets, and shopping malls with some standard operating procedures to prevent rise was important.
While Chhattisgarh CM Bhupesh Baghel said regular train, air travel, and inter-state bus services should resume after consulting state governments, Tamil Nadu CM Edappadi K Palaniswami urged PM Modi to not allow train and air services to operate in the state until May 31. On this topic, Bihar CM Nitish Kumar said that starting rail services "was a mistake" and that his opinion should have been taken since he was a "former Railways Minister".
आज माननीय प्रधानमंत्री श्री नरेंद्र मोदी जी के साथ वीडियो कॉन्फ्रेंसिंग के माध्यम से चर्चा हुई।

इस दौरान मैंने निम्न मांगे रखीं हैं तथा कुछ महत्वपूर्ण सुझाव दिए हैं।

1. राज्य के अंदर आर्थिक गतिविधियों के संचालन के निर्णय का अधिकार राज्य सरकार को मिलना चाहिए pic.twitter.com/LkOOrU3ddh

— Bhupesh Baghel (@bhupeshbaghel) May 11, 2020
The strongest message on this comes from @NitishKumar who says- take it from a former railway minister- starting trains was a bad idea https://t.co/g0izYS2NQp

— sunetra choudhury (@sunetrac) May 11, 2020
Other CMs in support of lifting lockdown restrictions were Gujarat's Vijay Rupani and Odisha's Naveen Patnaik. On the other hand, West Bengal CM Mamata Banerjee took the opportunity to call out what she saw as the Centre's interference in her state's fight against Covid-19. "We are together in this crisis, however, somehow West Bengal has been targeted by central government to get political mileage," she claimed.
West Bengal Chief Minister Mamata Banerjee takes part in the video conference with Chief Ministers over #COVID19 under the Chairmanship of Prime Minister Narendra Modi. pic.twitter.com/jQpUngWzQe

— ANI (@ANI) May 11, 2020
From Kerala, the state with the nation's best response to containing the outbreak, CM Pinarayi Vijayan said Metro services could be resumed outside red zones and that auto rickshaws could ply with fewer passengers. Rajasthan CM Ashok Gehlot also stressed that movement of people from red to green zones needs to be kept in check.
Clearly, the "new normal" is going to take a while to get used to.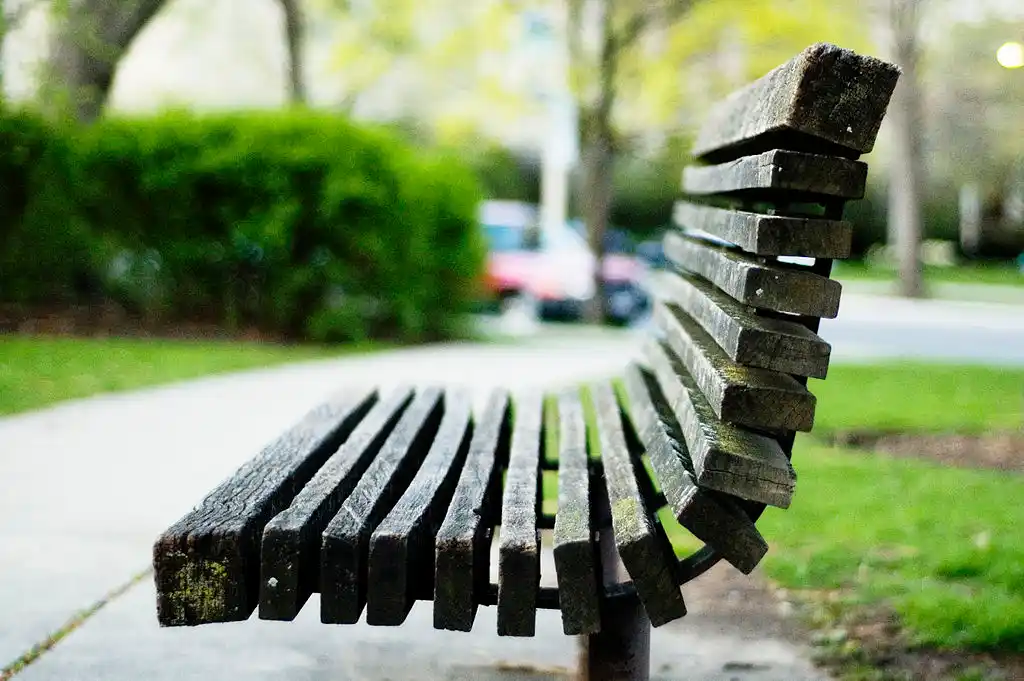 The Arré bench delivers stories that mattress. It hasn't achieved much sofar. But it's getting bedder.