The posh Mumbai suburb of Bandra has been dealing with a spate of robberies for over two weeks now. According to the people, a gang of young men with motorcycles has been attacking the residents and watchmen, usually in the early hours between 2.30-4.30 am.
While lockdown has only just started to ease across states with social distancing guidelines in place, Mumbai's Bandra has been plagued with yet another set of problems of its own.
The popular suburb, known for its expensive cafés and even more expensive houses, has been dealing with a spate of robberies for over two weeks now. According to the people, a gang of young men with motorcycles has been attacking the residents and watchmen, usually in the early hours between 2.30-4.30 am over the past few days.
Spate of robberies leaves Bandra residents shaken; gangs target residents and building guards at night @MumbaiMirror @linahOlinah @MNCDFbombay @MumbaiPolice @CPMumbaiPolice @ShelarAshish https://t.co/ZdUT9cjYti

— Bandra Community (@CommunityBandra) June 11, 2020
So far, the attacks have taken place at Dominic Road, D'Monte Park Road, Cyril Road, Hill Road, and Perry Road in Bandra West. Alarmed at the constant break-ins, societies have now armed their security guards with police whistles and batons. Some others have installed extra gates at their entrances in order to prevent a similar incident from taking place again.
On Tuesday night (June 9), at Perry Road's Sameer Building, a security guard was attacked by three goons who fled off with his mobile phone. A complaint has since been lodged at the Bandra Police Station. "[Police] told us they would send the beat patrol to our building to investigate," Darryl Vaz, the building secretary, informed Mumbai Mirror.
Similar incidents have been reported in the surrounding neighborhood, being dubbed as the "most uncalled for fallout of Covid-19" by residents.
Hearing of robberies in Bandra West. Armed men threatening security staff n forcing entry into the building premises. Two such known attempts were made at night. @CPMumbaiPolice @OfficeofUT Most uncalled for fallout of COVID-19 @MumbaiMirror @ABPNews

— Lajwanti D'Souza (@lajwanti_dsouza) May 25, 2020
According to Perry Road Residents' Association chairman Anil Joseph, the gang also encourages fights by "ramming into cars" in order to extort money from the residents later.
Last week, on June 3, a young man was caught entering Poornima Building (Dominic Road) on CCTV. Although no flats were robbed, the man took away the keys kept in the security cabin, where the watchman was asleep at the time of the incident. He was later seen entering the pump room, from where he managed to escape with the watchman's salary of Rs 14,000. Now as a precaution, the watchmen have been handed out police whistles and been told to blow them at an interval of 30 minutes, especially between 2.30 am and 4.30 am. "It will disturb the residents, but the cops are overworked and they cannot patrol the areas at all times," Mahesh Advani, a resident, said speaking of the safety measure the society has adopted, pointing out that installing extra gates is a must.
At D'Monte Park, the security has been asked to take turns in order to stay awake through the night. "Crime increases whenever there is an economic downturn," stated resident Brian Fernandez. Over the last week, Hill Road alone reported three robberies.
Asif Zakaria, a local corporator who has been receiving complaints from the residents for the past two weeks now, reasoned that the increase in crimes could be attributed to the unforeseen unemployment owing to the lockdown.
#JoblessIndia #lawlessIndia https://t.co/3yfzImHdmL

— sanjiv batra (@batrasanjiv) June 11, 2020
Furthermore with IPC Section 144 being imposed, not many people can be spotted at night thus, encouraging these acts.
Concerned residents have now started demanding stricter laws.
We need to quarantine Bandra after 5 pm . No one except those with proof of residence get in -safety has been a huge concern with guards leaving. Also , biker must be checked on spot . We used to have cops in armoured vehicles earlier – bring them back . https://t.co/c7RKDcuXEl

— Anurag Shrivastava (@hrnext) June 11, 2020
While netizens continue to point at the growing crimes in and around Bandra, the Mumbai Police too has been prompt in responding to their worries and aid them in these unprecedented times.
We have informed Bandra Police Station for further action.

— Mumbai Police (@MumbaiPolice) May 11, 2020
As people fall back on "petty crimes to make quick money", we can only hope they are caught just as quickly.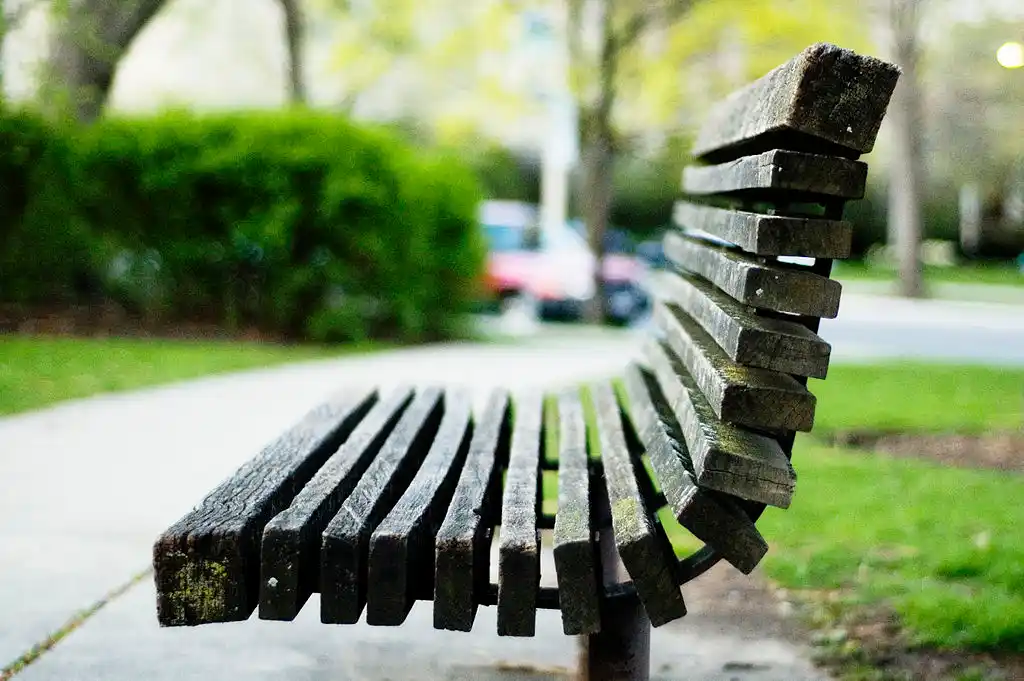 The Arré bench delivers stories that mattress. It hasn't achieved much sofar. But it's getting bedder.