These coronavirus cartoons are the perfect balm for the anxious soul.
It's been just over two months since India recorded its first coronavirus case on January 30, and the situation has snowballed since. Positive cases have been recorded from every state in the country, as we enter week two of the 21-day national lockdown.
While it still isn't clear what our future holds beyond April 14, what is clear is that some of us have been using this time to show off our creativity.
There's no greater proof of this than the daily cartoons, which have been both summing up the situation in our country, and giving us something to laugh about in these trying times. This is the story of coronavirus in India so far, in cartoons:
On the same day India recorded its first coronavirus case, it was revealed that India had planned to spend less than two per cent of its GDP on healthcare. The fact that we spend less than our immediate neighbours caught the attention of a few cartoonists.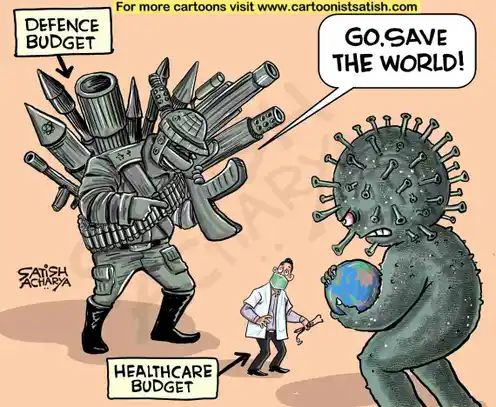 Satish Acharya
Once it had been established that the coronavirus was a pandemic that every nation should be worried about, the focus shifted to "homegrown cures". Unfortunately most of these turned out to be myths, and as expected, had certain bovine elements to them…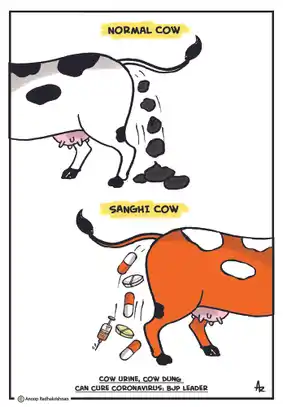 Anoop Radhakrishnan
A couple of days before the lockdown was announced by the Prime Minister, on March 22, the PM urged citizens to gather at their balconies to give a resounding round of applause for doctors and healthcare practitioners who were working round the clock to save lives. A few clearly misunderstood the point of this janata curfew, and instead gathered on the streets to celebrate, earning them the nickname, "Covidiots".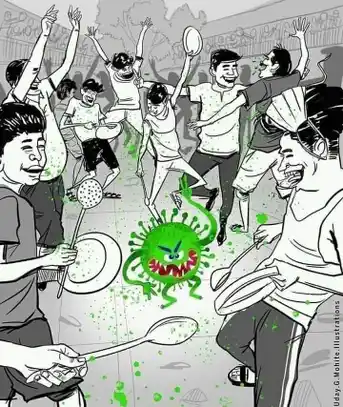 Udit Mohite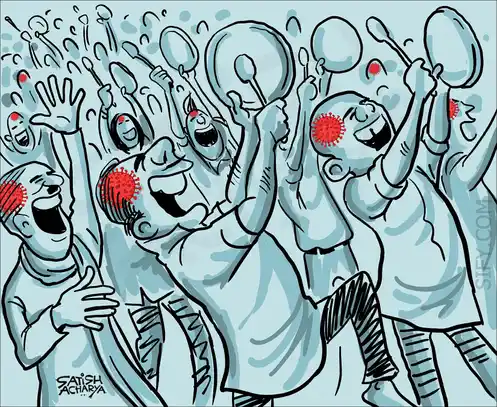 Satish Acharya
It was also accompanied by a few humorous reminders of the need to keep up the social distancing.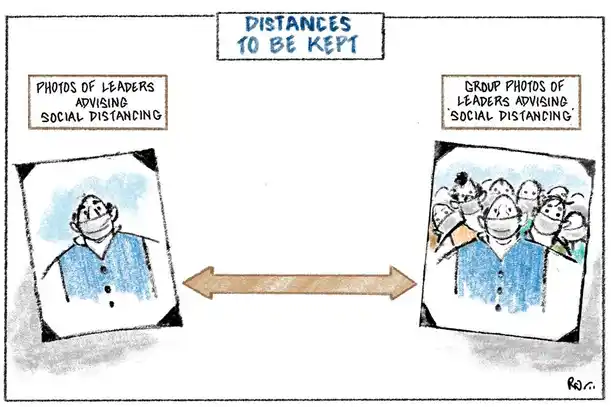 Ravikanth Nandula
Once the lockdown was put in place, several social-media users and opposition leaders suggested that the four-hour notice period wouldn't be enough for people to prepare. Typically this led to a mini-crisis overnight, with people rushing to hoard supplies, and migrant labourers in several states left with nowhere to go.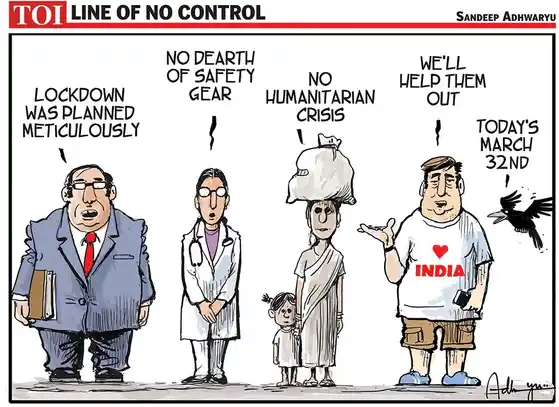 Sandeep Adhwaryu
Meanwhile, back at home, boredom took over the lives of the middle-class, most of whom were grappling with not having any help around the house.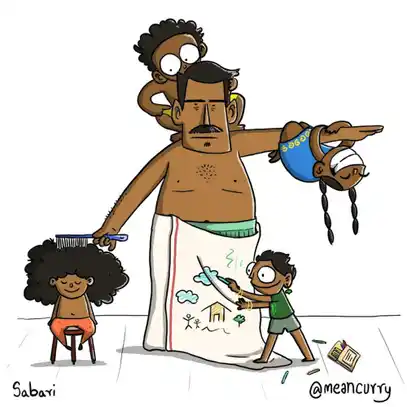 meancurry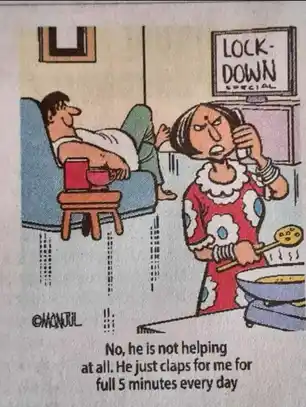 Manjul
But there were also reminders that boredom is a sign of privilege.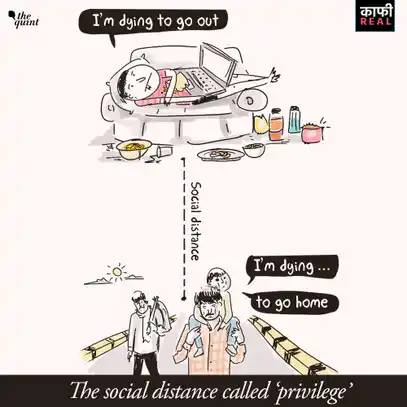 TheQuint
A week in, when everything seemed to be under control, terrifying news broke from Delhi's Nizamuddin Markaz. Hundreds of attendees of the Tablighi Jamaat conference held in mid-March had tested positive for the coronavirus, and had travelled across state lines, sparking fears of "super-spreaders".
(And also a fair bit of Islamophobia on the internet).
Manjul Toons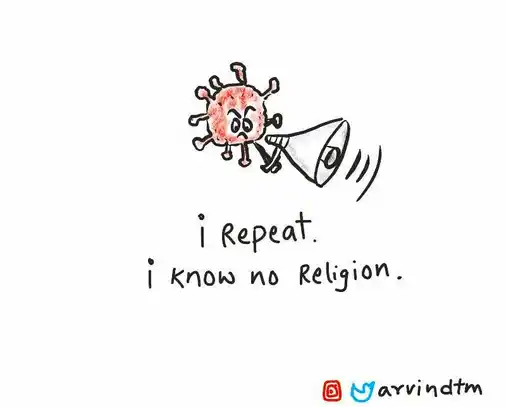 Aravinda Tegginamath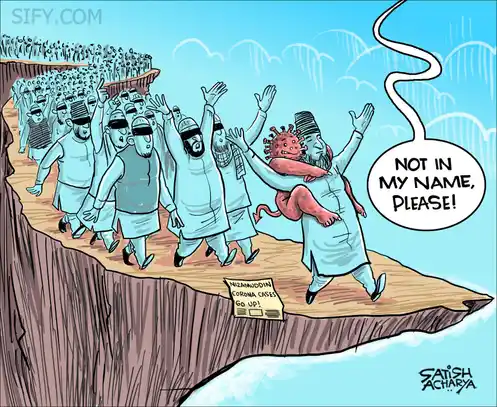 Satish Acharya
Which brings us to the present. Just 24 hours ago, doctors who were conducting health check ups in Madhya Pradesh's Indore were attacked by angry locals. While four men have been arrested for the incident, it's also coupled with the very real fears that our doctors may not have enough supplies to deal with this escalating situation.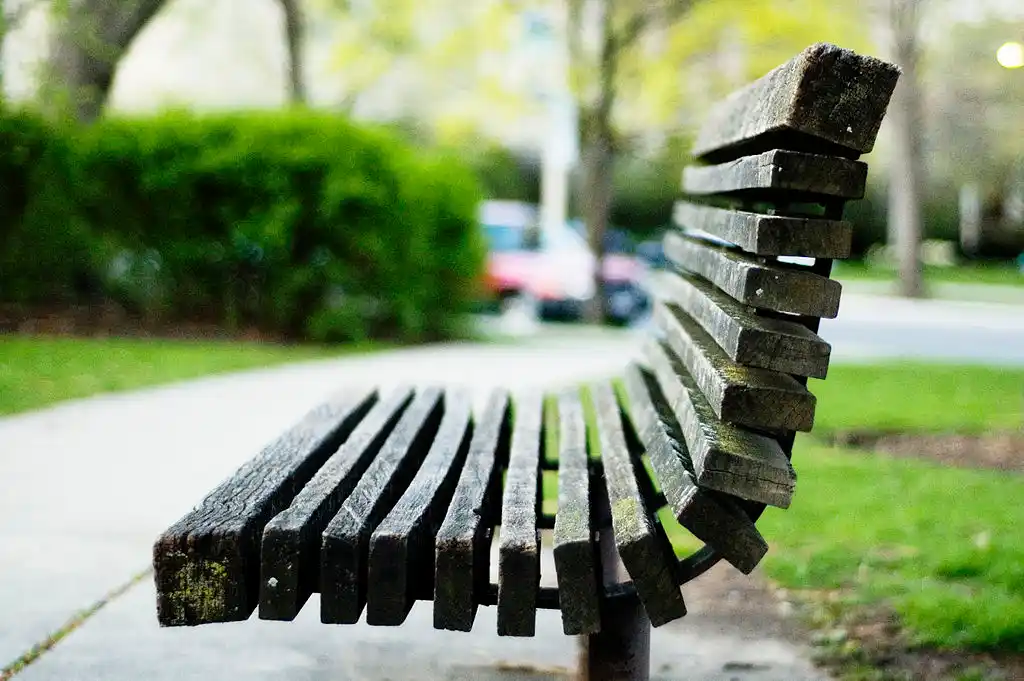 The Arré bench delivers stories that mattress. It hasn't achieved much sofar. But it's getting bedder.