Delhi is fast running out of hospital beds as coronavirus cases rise to 44,688. And once again the Sikh community has turned saviour. It has offered to turn eight of its gurudwaras into care centres, which will provide an additional 850 beds.
In Delhi, the coronavirus pandemic is taking a worrying turn. Infections continue to rise; the national capital now has 44,688 positive cases after 1,859 fresh cases were detected on Tuesday. As the number of cases rises, fear grows that Delhi's healthcare infrastructure may not be equipped to handle the sudden influx of people needing hospital beds. There have been multiple reports of shortage of ventilator beds and even doctors. Now Delhi's gurudwaras have stepped in to help – not for the first time during this pandemic – by offering to turn eight of its establishments into Covid care centres.
Delhi Sikh Gurdwara Management Committee has offered to create, operate 850-bedded Covid care centres in premises of its Gurdwaras in Delhi to cater to those with low-grade fever, sore throat, malaise & mild Covid19 symptom to meet demands of hospital beds https://t.co/x7p7af9Zwg

— Amrita Bhinder (@amritabhinder) June 16, 2020
On Tuesday, the Delhi Sikh Gurudwara Management Committee (DSGMC) president, Manjinder Singh Sirsa, wrote to Chief Minister Arvind Kejriwal, promising to make the facilities available free of cost. The eight facilities would be able to provide an additional 850 beds. In a Hindustan Times report, Sirsa said, "We have requested the government for its sanction and support so that we can start offering these services immediately. We will take care of all meals, drinking water, general medicines, oxygen cylinders as well as haematological and biochemistry laboratory services for the admitted patients."
Delhi Sikh Gurudwara Management Committee offers 850 beds for Covid carehttps://t.co/rXRKpTcRDn pic.twitter.com/MUgJVAHM3X

— HT Delhi (@htdelhi) June 16, 2020
Even as early as March, when India went into the first phase of its lockdown, which was originally meant to last 21 days, Delhi's gurudwaras were a place of succour for stranded migrant workers at a time when state borders were closed to the migrants who wished to make their way home. Over 200 migrants from Punjab, Rajasthan, and Maharashtra found shelter at Delhi's Majnu ka Tila gurudwara when the lockdown was in full effect, and Sirsa had requested the authorities to help in evacuating them to avoid a coronavirus outbreak.
Orders finally given to vacate 400 Sikhs incl foreign nationals stranded in Delhi's Majnu ka Tila Gurudwara. With no public transport, they have been stuck here for more than a week now. https://t.co/F2LXDvR3mf

— Rajdeep Sardesai (@sardesairajdeep) April 1, 2020
Delhi's Gurudwara Bangla Sahib had also opened up its kitchens and would prepare food for around 40,000 people who were left stranded in the city every day.
Delhi: Food being prepared at Gurudwara Bangla Sahib to distribute among the needy in different parts of the city. #CoronavirusLockdown pic.twitter.com/kMiYoYrMD2

— ANI (@ANI) March 29, 2020
The pandemic had also spurred paranoia toward medical professionals. Doctors, nurses, and hospital staff shared accounts of harassment from landlords and neighbours who felt threatened by the possibility that these medical workers were being exposed daily to Covid-19 patients. At the time, DSGMC president Sirsa announced that medical professionals could seek shelter and stay at the places of worship if they desired.
Delhi: A group of doctors, nurses & paramedical staff of AIIMS, Ram Manohar Lohia Hospital & Safdarjung Hospital offer prayers at Gurudwara Bangla Sahib. AIIMS Medical Superintendent Dr DK Sharma says, "We thank Gurudwara Bangla Sahib for its support to health workers". #COVID19 pic.twitter.com/WoL9kpI7BU

— ANI (@ANI) May 14, 2020
The Sikh belief in the notion of seva (service), finds expression in the practise of langar, where food is prepared and fed to the needy for no payment. Even in nations where there is a Sikh diaspora, the community has rallied to provide food to those who are in need as that country suffers from both the coronavirus pandemic and widespread protests.
The Sikh Center of New York has served more than 145,000 free meals in the last 2 months, as part of their faith tradition of feeding anyone in need. "Where we see peaceful protest, we are going," said a coordinator at the World Sikh Parliament. https://t.co/1aKE44D0Z7

— The New York Times (@nytimes) June 9, 2020
It is in hard times that the best aspects of humanity get a chance to shine brightest. And the Sikh community is showing the whole world how.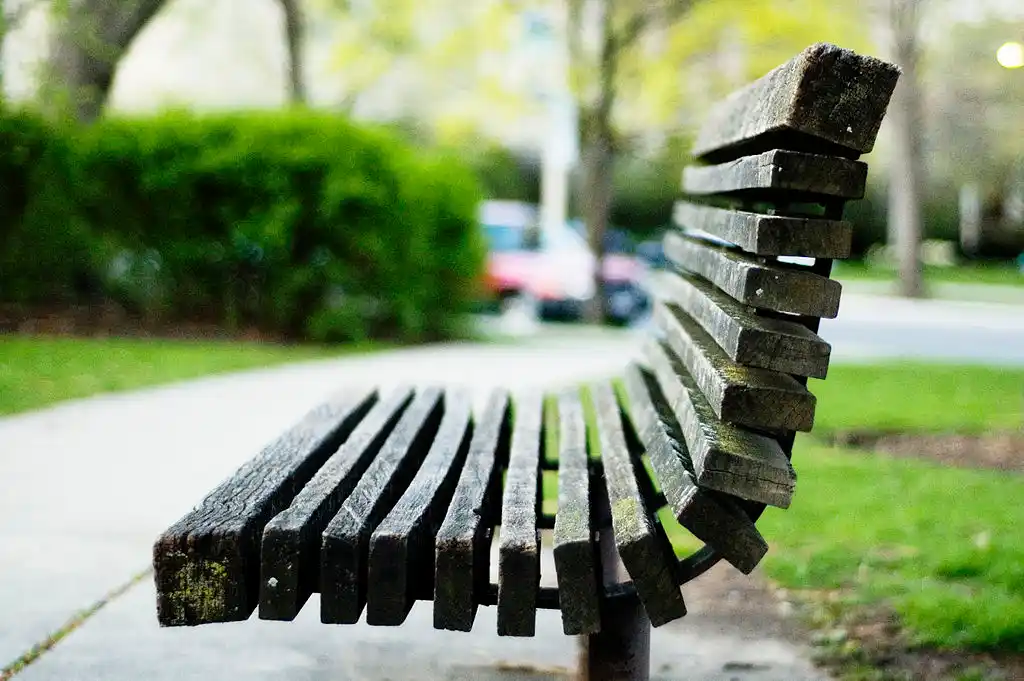 The Arré bench delivers stories that mattress. It hasn't achieved much sofar. But it's getting bedder.