With coronavirus cases on the rise, the paranoia and anxiety that an airline employee living next-door could be affected or that the doctor in the building is a spreader has only compounded. It has led to vigilante violence against doctors, minorities, and those from marginalised communities.
We are 16 days into the lockdown and by now we know the basics: wear a mask (it's now compulsory in Maharashtra and Delhi), wash your hands for 20 seconds, do not leave the house (not even to light a candle), self-quarantine if you have mild symptoms,  disclose your travel history and so on. Yes, there have been violators and we have the police to take them to task. But yet some Indians have taken it upon themselves to channel their inner vigilantes and harass those who they believe are a threat to the community.
With cases on the rise, the paranoia and anxiety that an airline employee living next-door could be affected or that the doctor in the building is a spreader has only compounded, leading to ugly scenes of violence.
Doctors and medical staff, who are at the frontline of the battle against Covid-19, are facing the worst discrimination. A woman doctor from Surat Civil hospital alleged that neighbours harassed her and accused her of being affected with the new coronavirus. Her crime? Doing her duty during a pandemic. In the video, you can see a man screaming and intimidating the doctor.
THIS- Shameful and condemnable

A woman doctor from Surat Civil Hospital alleged that her neighbours harassed her, accused her of being infected with #COVID19

Incident happened when she stepped out to walk her dog.

Video: @dave_janak #Coronavirusindiapic.twitter.com/48X9lJfcjm

— Zeba Warsi (@Zebaism) April 6, 2020
The couple was arrested for harassing the doc. Since the victim was not ready to file an FIR, Adajan police took her application and arrested Chetan and Bhavna Mehta under section 151 of CrPC," said Surat Assistant Commissioner of Police PL Chaudhari.
Gujarat: Surat couple arrested for harassing woman doctor with virus taunts https://t.co/ZOYS7RhDi7

— Shivam Vij (@DilliDurAst) April 7, 2020
Across the country, medical professionals continue to be ostracised. In Delhi, two doctors from the Safdarjung Hospital were heckled by a man for not being inside the house. They two women were out to purchase groceries and what they faced after hours only duty was a man who accused them of being a risk to everyone and locals who attacked them.
Even the ordinary man has not been spared by those who have appointed themselves as custodians of the society.
In Haryana's Palwal district, a Dalit family in was allegedly attacked for not switching off the lights at 9 pm on Sunday, as suggested by Prime Minister Narendra Modi. The accused, belonging to the Gujjar community, stormed into the house and assaulted eight people. They later told the family to keep the lights turned off for the night. The victims alleged that the accused were armed with sticks, iron rods, bricks and indulged in vandalism and made casteist comments.
Police have booked 31 people for allegedly attacking the family but no arrests have been made yet.
#Covid19: Dalit family in Haryana allegedly attacked for not following PM's call to turn off lights https://t.co/YniYzbeslc

— scroll.in (@scroll_in) April 9, 2020
The pandemic has spread fear and insecurity, which is pushing people to the edge and bringing out the worst in them. A 65-year-old man was beaten to death by his neighbour over an argument over the food served at a bhandara in Delhi. The accused had started fighting with the bhandara organisers for serving small portions of vegetables and when the old man intervened, he hit him on the head with a stick and fled.
Man killed over less veggies at bhandara in Delhi https://t.co/xBX3RiyrDt

— TOI Cities (@TOICitiesNews) April 9, 2020
Muslims too have been facing a lot of flak after cases in the country spiked following the Tablighi Jamaat event in Delhi. A family in Gurgaon was attacked for taking videos of a candlelight procession on Sunday. In another video doing the rounds on social media, residents of North Delhi's Shastri Nagar can be heard saying they will not allow Muslims into their neighbourhood.
Clearly, there is another virus spreading in the country – it's called vigilantism. At a time of crisis, where we need to look out for each other, it would be a grave tragedy if we start turning on our neighbours, shopkeepers, policemen, and doctors based on irrational panic and unfounded fears.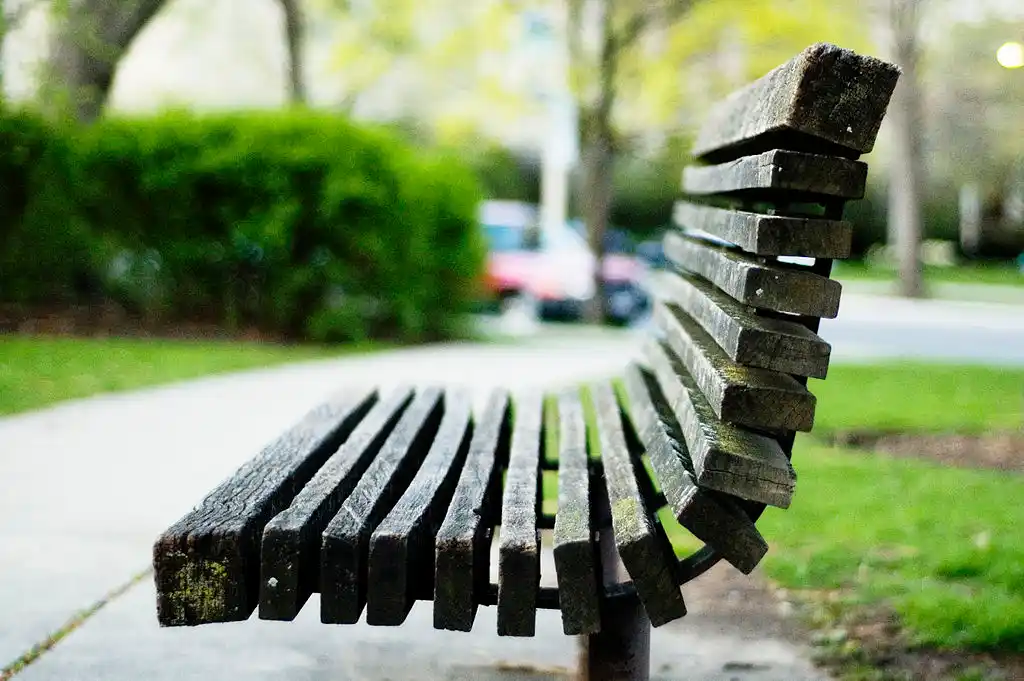 The Arré bench delivers stories that mattress. It hasn't achieved much sofar. But it's getting bedder.