Coronavirus has nothing on blind faith. From Karnataka to Uttar Pradesh, social distancing goes for a toss, as crowds gather for a religious fair and a godman's funeral without masks.
It's been two months since India has been battling the coronavirus pandemic but no lessons have been learned. From the Tablighi Jamaat congregation in Delhi to Punjab's Hola Mohalla festival that put almost 40,000 people in quarantine, we've had enough examples of the damage religious gatherings can do in the fight against coronavirus.
With cases escalating and more information on Covid-19 now available, you'd think people will think twice before violating lockdown norms. But clearly coronavirus has nothing on blind faith.
In a fresh case, four FIRs have been lodged against thousands of unidentified followers of Baba Shobhan Sarkar, who gathered in large numbers after his death on Wednesday. Shobhan Sarkar had passed away at his ashram in Shivli area of Kanpur Dehat district in Uttar Pradesh.
No, not Jamaatis. A crowd assembled in Kanpur to pay last respect to Baba Shobhan Sarkarpic.twitter.com/ZZJ0a6Yl7R

— RKHuria (@rkhuria) May 13, 2020
Several video clips from the event went viral on social media with thousands of people visible in close proximity without any masks or protective gear. Plenty of vehicles are seen moving on the roads in the absence of police. "We tried to stop the crowd from proceeding towards the ashram in Chaubepur, but our efforts proved futile," said Station House Officer Vinay Tiwari.
Thousands gathered to attend the funeral ceremony of Baba Shobhan Sarkar, who once dreamt of 1000 tonnes gold treasure buried in unnao.The gathering took place in Kanpur, UP which is Coronavirus hotspot. Why media is so silent?@republic @ZeeNews @SudarshanNewsTV @ANI @IndiaToday pic.twitter.com/NMg4XMGWoW

— The Logical Indian Citizen (@TLICitizen) May 13, 2020
The SHO said that the FIRs have been registered against over 4,000 people for attending the last rites of Sarkar despite there being a ban on gatherings for funerals. "No matter how powerful the persons, part of the gathering, are, strict action will be taken against them," he added.
Thousands of people defied coronavirus lockdown to pay tributes and attend the last rites of Baba Shobhan Sarkar.https://t.co/iR6tSR6IpT

— News18.com (@news18dotcom) May 15, 2020
In a separate incident in Karnataka, thousands of residents of Ramanagara gathered for a fair on Thursday with no regards for social distancing. The officer who granted permission for the religious gathering has since been suspended by the Ramanagara Deputy Commissioner following a report by the tehsildar. Villagers carried thalis in offerings to the deity but did not think about putting on their masks.
The irony : Hundreds gather at a village in Ramanagar for a religious fair, prayers included an appeal to the Gods to get rid of the #CoronaVirus. All this while they violate norms to contain the virus.
No #Masks.
No #SocialDistanacing. #COVID19 #COVIDー19 #lockdown pic.twitter.com/3uvSE2694v

— Deepak Bopanna (@dpkBopanna) May 14, 2020
A couple of days back, a crowd gathered to welcome Jain monk Pramansagar in Banda, Sagar district in Madhya Pradesh. In spite of various viral clips showing hundreds gathered, ASP Praveen Bhuria issued a bizarre comment stating, "Directions given to investigate and take action against organisers if social distancing norms and Section-144 were violated". Since then, as many as 155 persons have been booked for violating prohibitory orders.
Don't know why ANI shared screenshots taken from the video instead of sharing the complete video. https://t.co/y9gGhAkFVx pic.twitter.com/DTxXALmyvk

— Mohammed Zubair (@zoo_bear) May 13, 2020
The only sacred thing to do right now, is to follow social distancing. When will India's faithfuls understand?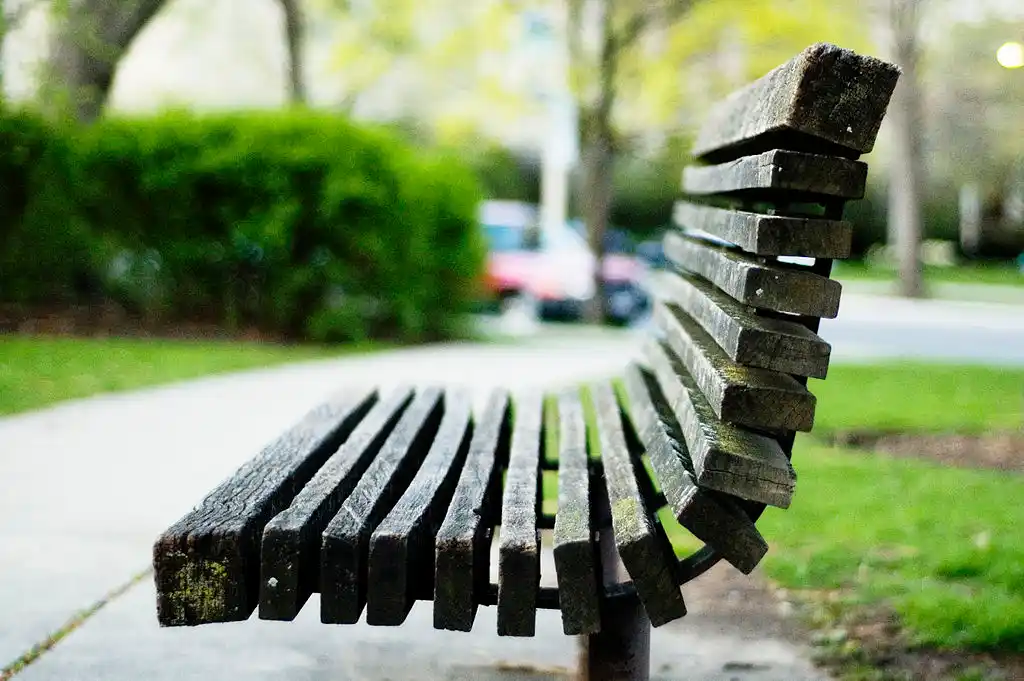 The Arré bench delivers stories that mattress. It hasn't achieved much sofar. But it's getting bedder.