Over the years, India's state police has been given many unflattering labels. We address them as "mamu" or "thulla", rarely according them the respect they deserve. Yet, it is the police that is out there in the middle of a pandemic, protecting us from ourselves. My heart is full of gratitude for them.
Mamu. Pandu. Thulla.
Over the years, India's state police has been labelled many unflattering things. In Mumbai's lexicon, "Mamu" is interchangeable with someone you can fool easily into believing what you say. "Pandu" is almost the same, easy to trick. Many other epithets have been attributed to the police force over the years – our movies have only contributed to the disparaging impressions that we have of them.
Somewhere over the course of the last decade or so, the heroic police officer came back into popular imagination. While there are movies that continue to project super cops battling hundreds of goons single-handedly, we do see some mature characterisations – ACP Ajay Singh Rathod of Sarfarosh, for example.
While movies are attempting to re-script our impressions of the police, the Covid-19 virus has successfully managed to showcase to society the mettle our police is made of. Policemen have made for some of the most memorable protagonists of Indian cinema. I have seen the rude, aggressive, honest cop, the corrupt cop, and the flamboyant hero cop.
Our movies have only contributed to the disparaging impressions that we have of our police force.
The pendulum of my memories of police portrayals in movies swings from Havaldar Ratan Singh (Sanjeev Kumar) in Manoranjan, an innocent cop on foot patrol in a notorious red light area, to IG Meera Deshpande (Tabu) in Drishyam. But my first indelible impression of an honest, courageous police officer is Zanjeer's Inspector Vijay Khanna (Amitabh Bachchan) kicking the chair on which Sher Khan (Pran) is about to perch himself, and saying, "Jab tak baithne ko na kaha jaaye sharafat se khade raho… Yeh police station hai, tumhare baap ka ghar nahi".
The pendulum lingers doubtfully on the buffoonery of Chulbul Pandey (Salman Khan) mouthing dialogues that set my eyes rolling off their sockets. But, the award for the most comical representation of a man in uniform goes to Asrani in Sholay and his, "Hum angrezon ke zamaane ke jailer hain!"
I have laughed my guts out at the absurdity of some of the police characters in our movies. I have walked out of movie halls, tch-ing tch-ing at the state of affairs concerning the khaki-donning custodians of law. Once in a while, when news of a courageous officer on duty flashes on the TV screen, it makes but a small dent in the deeply rooted negative perception of the entire police force.
Today, in these unusual times, as we sit safely in our homes, the men in khaki are out there, round the clock, guarding, preventing, scolding, beating, begging, and pleading with social distancing violators (and there are quite a few of these IQ-deficient folks). Their families wait longingly, fervent prayers on their sealed lips. Even when they do go home after a thankless day of work, they cannot pick up their kids or hold their partners in an embrace that they so badly need. They cannot sit with the family and enjoy a hearty meal. They sit away, usually outside their homes, and eat alone. They live in constant fear.
Today, as we sit safely in our homes, the men in khaki are out there.
I recollect Hussain Zaidi's book Class of 83 that explored the negative perception attached to the police and looked at the encounter specialists of Mumbai police who were active during the 1980s and 90s. "There's a certain police psychology we should all know about. They get nervous, sometimes they get scared in public. They are as human as we are, the khaki uniform doesn't make them all-powerful or all-potent," Zaidi said in an interview.
Indeed, they are as human as you and I are. They have fears, too. It's easy for Shafi Inamdar to wax eloquent in Takkar and say, "Police na kisi se mohabbat karti hai, na nafrat karti hai… hum sirf duty karte hai."
No, they are not without emotions.
"Jis din police ki vardi ka saath pakda… us din darr ka saath chod diya," Om Puri said in Agneepath. Valiant words written by a gifted wordsmith, delivered by an astute actor essaying the role of a policeman. Nothing could be farther from reality.
I could go on and on about the trials and tribulations of the force during this pandemic.
Closer to ground zero would be the words espoused by John Abraham in Force 2. "Gut feeling, aggression, common sense… yeh hai Mumbai police ka kaam karne ka tareeka." Gut feeling. I was moved beyond words, when I watched a video clip of policemen dropping to their knees and pleading with a bunch of violators who were out on their motorbikes for a romp around town during the lockdown. Such action is definitely not in the police rule-book. Only desperation drives these policemen to act thus. After healthcare workers, if there's anyone else directly in the path of this virulent virus, it is our police force.
I could go on and on about the trials and tribulations of the force during this pandemic. My blood boils at the violators who are only making life even more difficult for them. My heart goes out to the police and their families.
Going forward, if I hear anyone ridicule the saviour in khaki, I will not be responsible for what follows next…
Aata majhi satakli.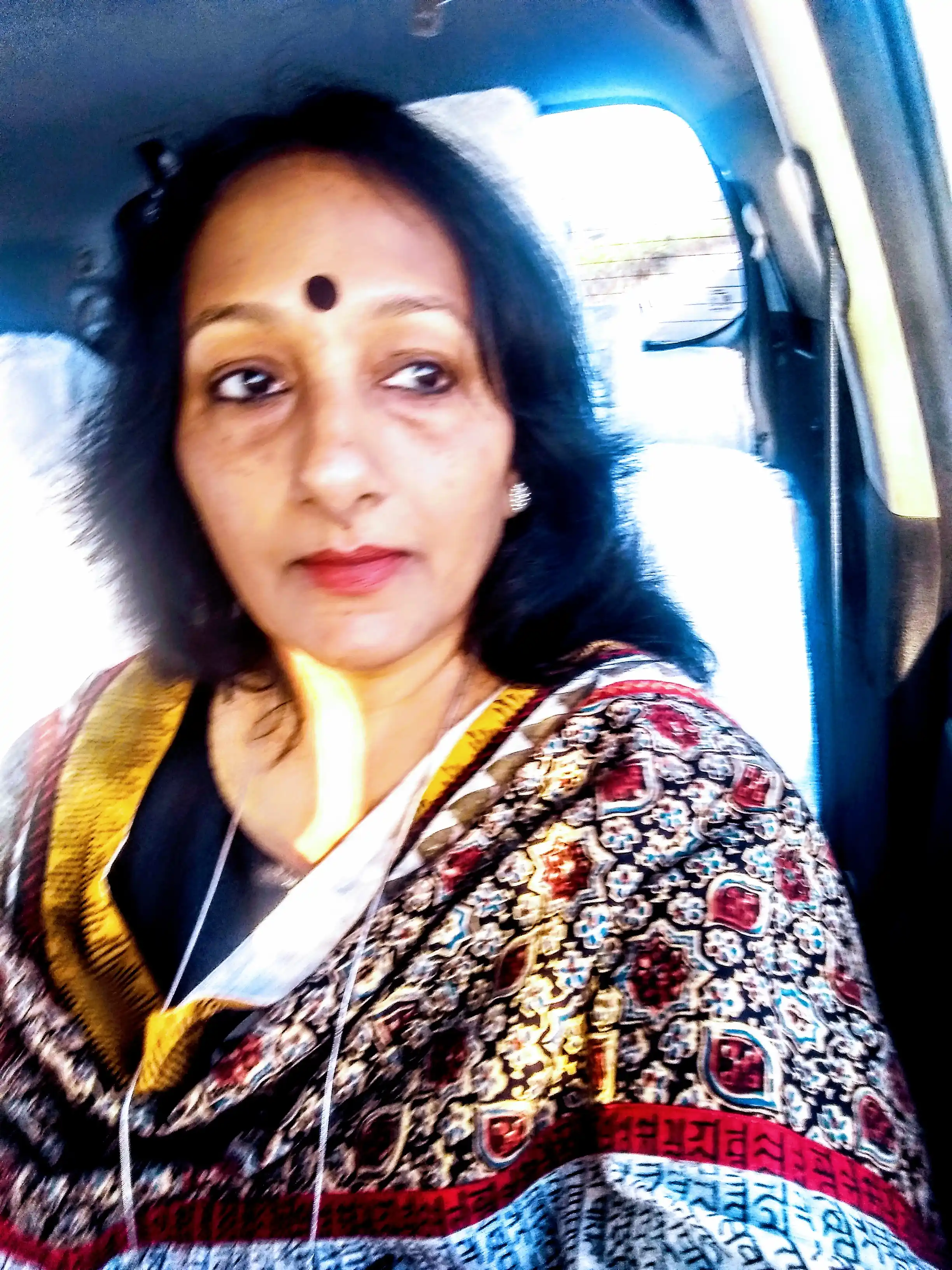 Lata Gwalani speaks, writes, reads, and not necessarily in that order, and gets paid for doing so. She has X-ray vision into human psyche, and deduces more than what meets the eye, and is usually wrong. She is wary of people and is highly impressed with Noah for allowing only animals on his ark.