John Pereira, who runs SABS Enterprises, a money transfer business in Vasai, has stepped in as the saviour of stranded migrant workers. Despite the Covid-19 scare, he helps them withdraw money from their accounts via Aadhaar Enabled Payment System.
While the nation was quick to go on a barely planned lockdown in a stringent effort to curb the spread of the coronavirus, economically weaker sections of the society have been left with crumbs to sustain themselves. With little to no access to basic daily necessities like ration and clean water, the plight of these families, largely comprising daily wage labourers and migrant workers, seems endless.
With essential services still up and running, most of us continue to work from home – money is the least of our worries. With access to facilities like net banking, we can deposit or withdraw money with ease. But unbanked customers like migrant workers do not have the similar privilege of banking services like salaried employees, having to depend on business correspondents for the same. However, with the enforced lockdown, most business correspondents have currently shut down their services, leaving the labourers further stranded.
But 45-year-old John Pereira has stepped in as their saviour when their days seemed bleak.
Pereira, who runs SABS Enterprises, a money transfer business in Vasai (East), keeps his shop open to help ease the workers' struggle to survive, understanding that "these people need [my] help more than ever now."
Pereira requested authorities to grant him permission to keep his business open as it falls under the Essential Services of Banking & ATM. Doing so would allow the workers to withdraw money from their accounts during the crisis. While during normal circumstances, they would make use of passbooks as such to withdraw money from a bank, now with the help of the Aadhaar Enabled Payment System (AePS), workers can use their Aadhaar number to withdraw money as the installed software credits the required amount into Pereira's account, who then hands them the cash.
The government-authorised facility allows an individual to withdraw money directly by using the Aadhaar card linked to their Jan Dhan or MGNREGA accounts; or by scanning their biometrics.
"However, we are doing this with the sole intention of helping people for whom survival is a daily challenge."
With his clean records, Pereira had no trouble being granted permission from the local authorities in order to run his services. He has also gone ahead and waived off his commission entirely for providing this service during the lockdown. Pereira tries to work around his regular hours of 8am to 10pm. Currently, he has kept all his ancillary businesses, like travel ticket booking, mobile recharge or car battery retail, closed.
"There is a lot of resistance from my family in keeping the business open. They are worried about my safety," The Better India reports. But Pereira understands that his support only aids the survival of the poor and needy. "These people need our help now more than ever. I do not aim to acquire any additional profits through this crisis."
If the system ever runs out of cash, Pereira pays out the money from his own account with zero hesitation. He also makes timely visits to the bank in order to keep his cash supply service running without any hiccup.
At present, his shop is likely the only money transfer unit still active in the entire area of Vasai. "What we get as commission (Rs 5 for a withdrawal of Rs 5,000) does not cover even the costs for staff, electricity and rent. However, we are doing this with the sole intention of helping people for whom survival is a daily challenge. It is their blessings that motivate us and keeps us going," he was quoted by Outlook India.
John Pereira's selflessness is a beacon of hope for the many stranded labourers. Survival may not come easy to some but a little empathy and an act of kindness can make the journey easier.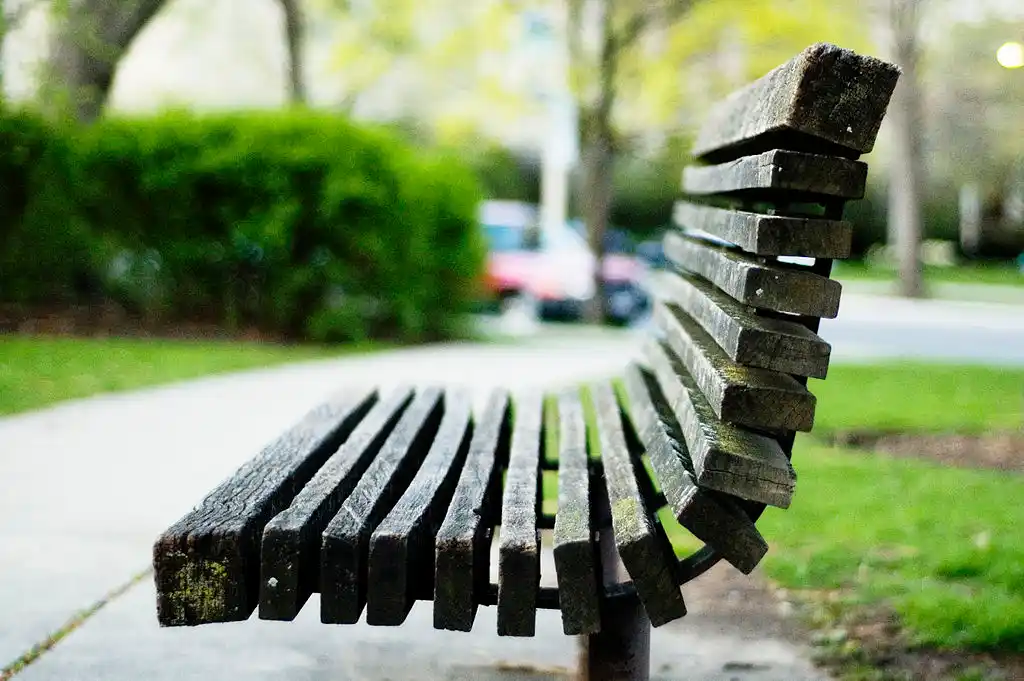 The Arré bench delivers stories that mattress. It hasn't achieved much sofar. But it's getting bedder.